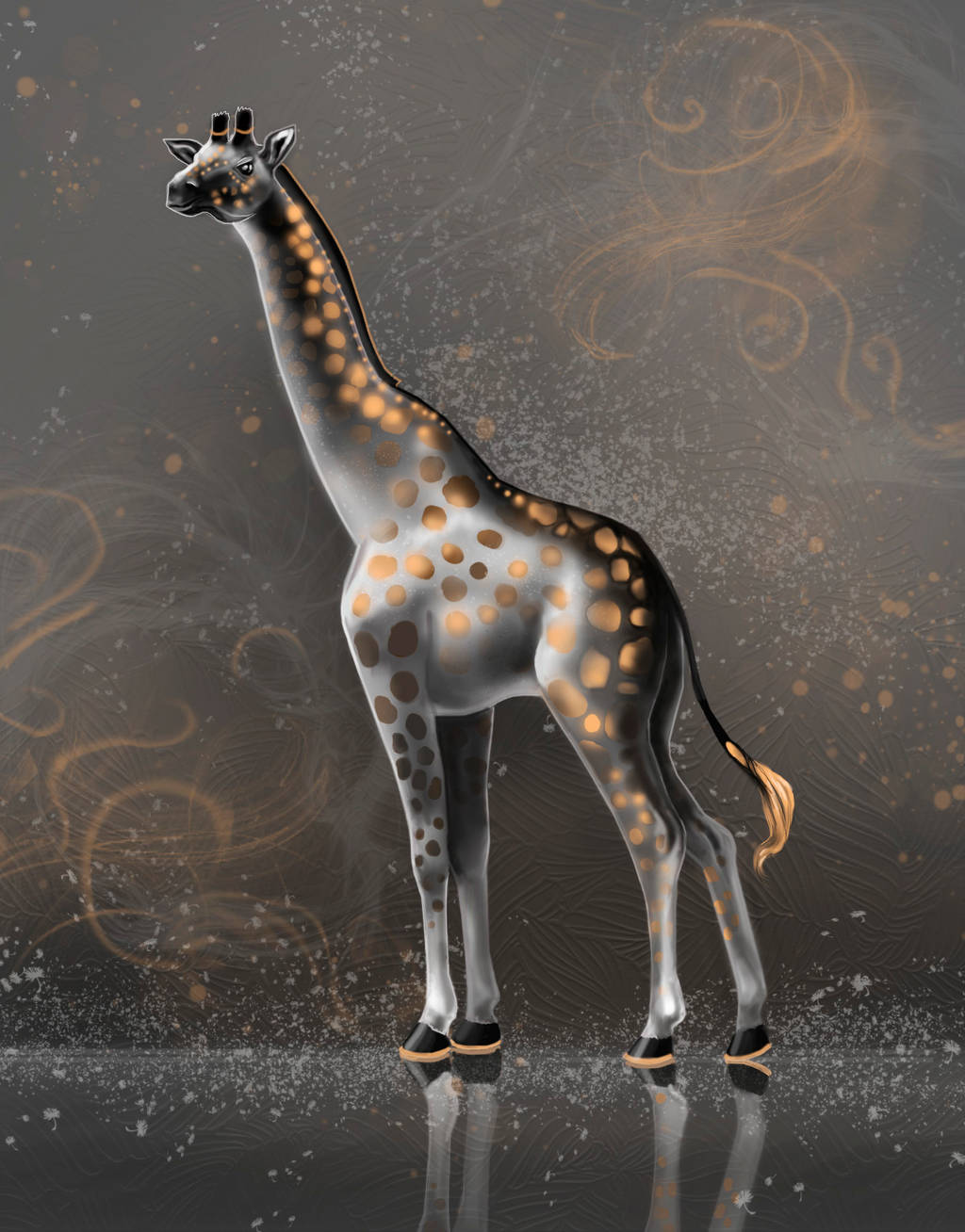 Watch

So very shiny. That must have been hard to pull off with all the contours of an animal body and not one but TWO reflective metal tones. The background makes it look like its walking through the halls of creation, choosing dust to make into stars and nebulae.
Reply

It wasn't actually hard. I drew it only two days.

I like your flight of fancy. Camelopard really walks in some mysterious place. Thank you for your comment.
Reply

Wow, I never thought about a giraffe in this light - silver base and gold spots. It's very interesting.
Good job!
Reply