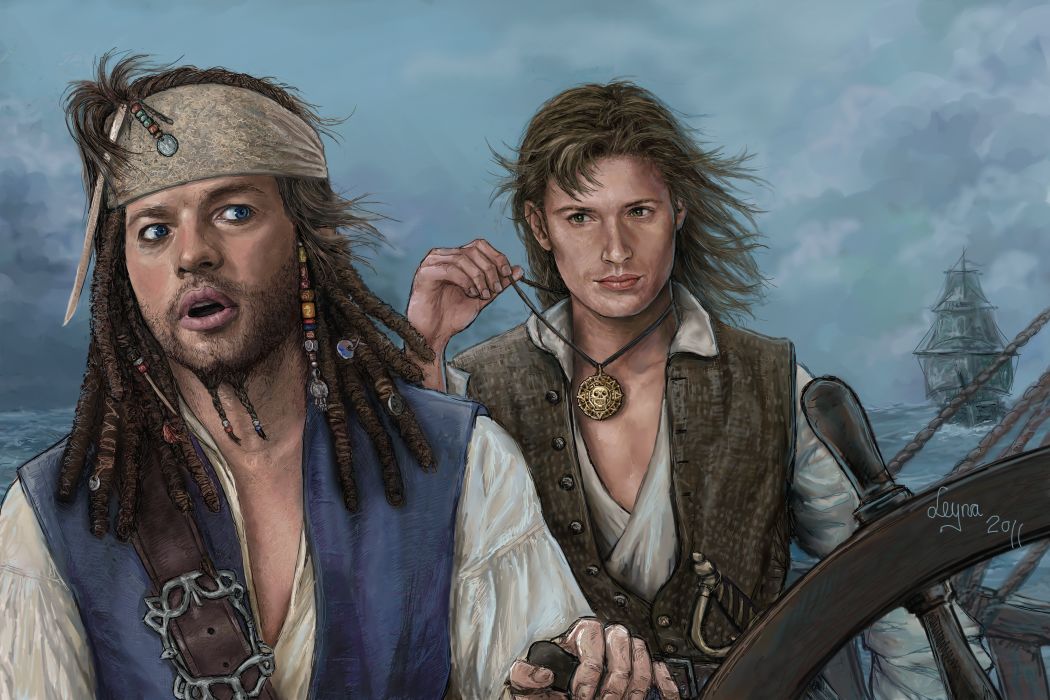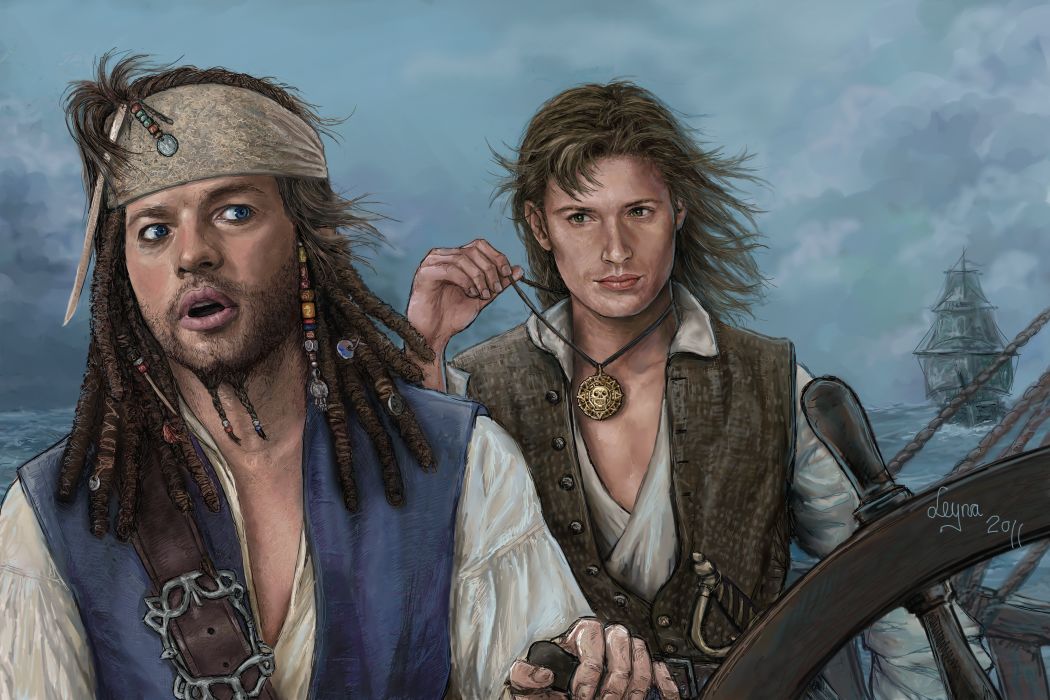 Watch
For a Dean & Castiel challenge with a Disneyland theme. My prompt was Pirates of the Caribbean.
Yes, again! Another Supernatural/Pirates of the Caribbean fusion. I like painting variations on a theme

The concept for this is by princess_aleera, who had the idea to cast 2014!Castiel (the fallen version of Cas from episode 5.04) as Jack Sparrow, and a young Dean as Will Turner. I was intrigued by the thought of the visuals, and wanted to paint it. The painting is based on several scenes from Curse of the Black Pearl.
In my head, the scene goes something this:
Cas: Azazel will be too busy looking for the gold amulet to chase us.
Dean: Oh, you mean THIS amulet?
(I imagine Dean is being manipulative and effectively forcing Cas to help him rescue Sam, here).
Closeups of the portraits are here :
and my first take on a Pirates/Supernatural Fusion is here: