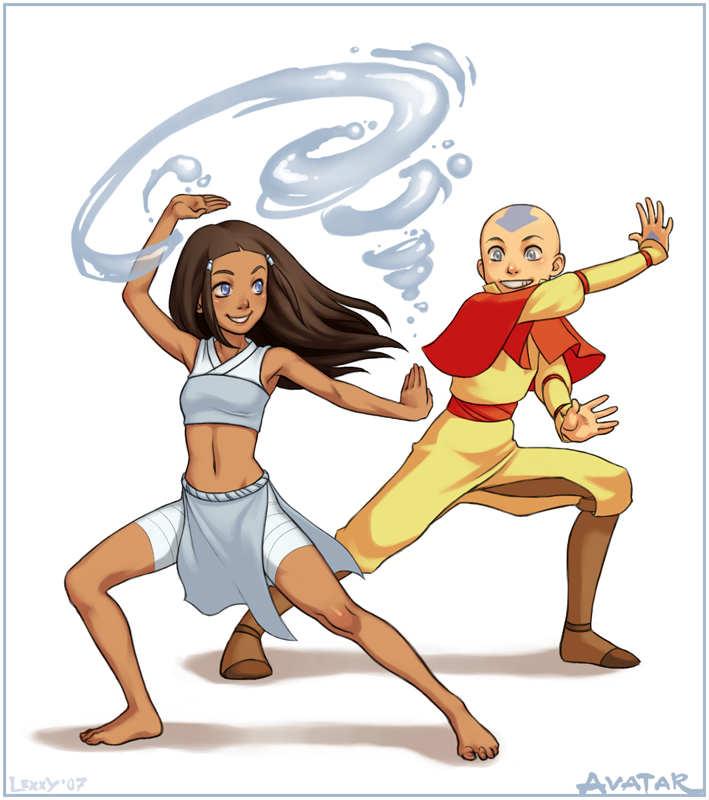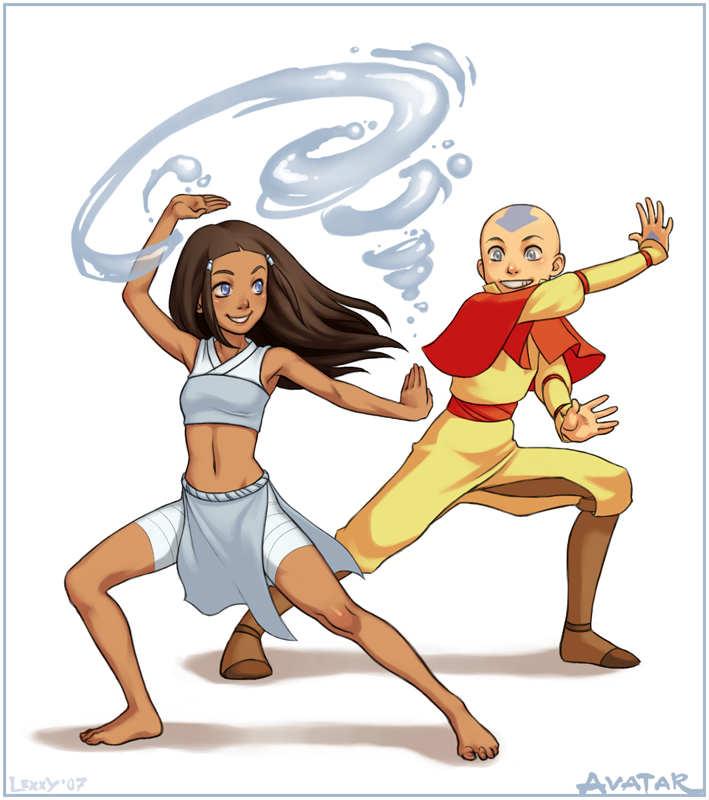 Watch
Another commission completely unrelated to the ones I'm offering on devArt (haven't gotten any requests yet... >.> ). Katara and Aang from Avatar: The Last Airbender. I am extremely pleased with the way this turned out--the poses, the colors, the linework, the water--everything <3

Consider me artistically satisfied n_____n


Drawn and colored in openCanvas 3+
Water, border, and text in Photoshop 7.0
15-16 hours

Katara and Aang are © Nickelodeon, art is © Me

It's a commission, so crits are off!