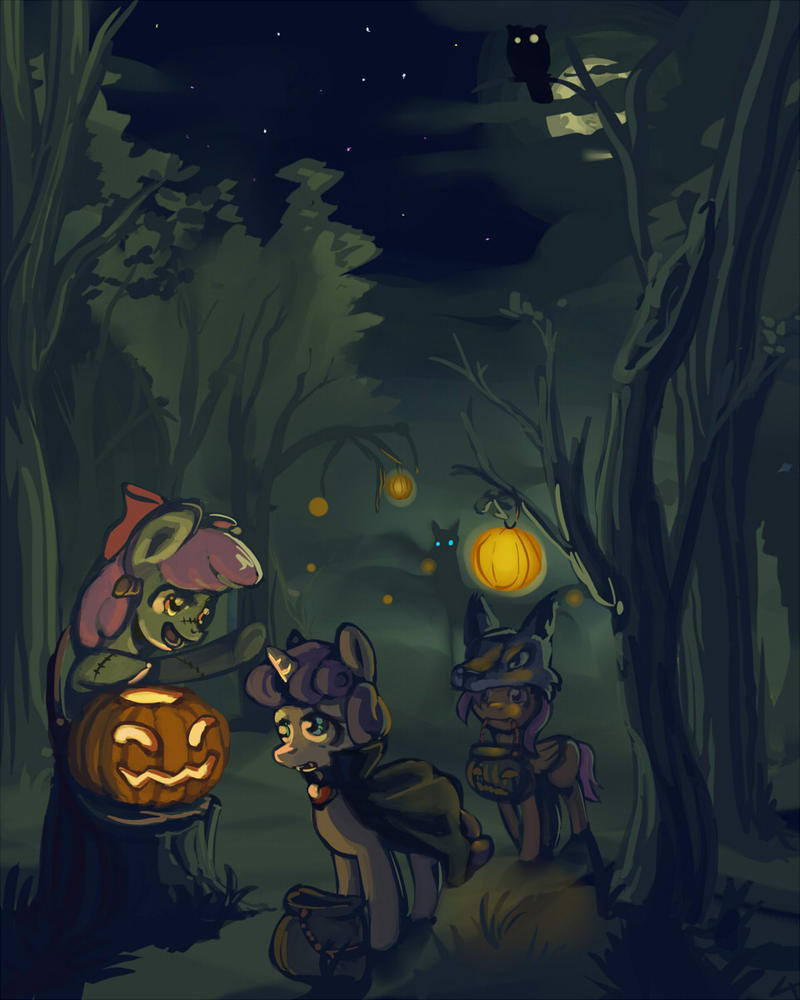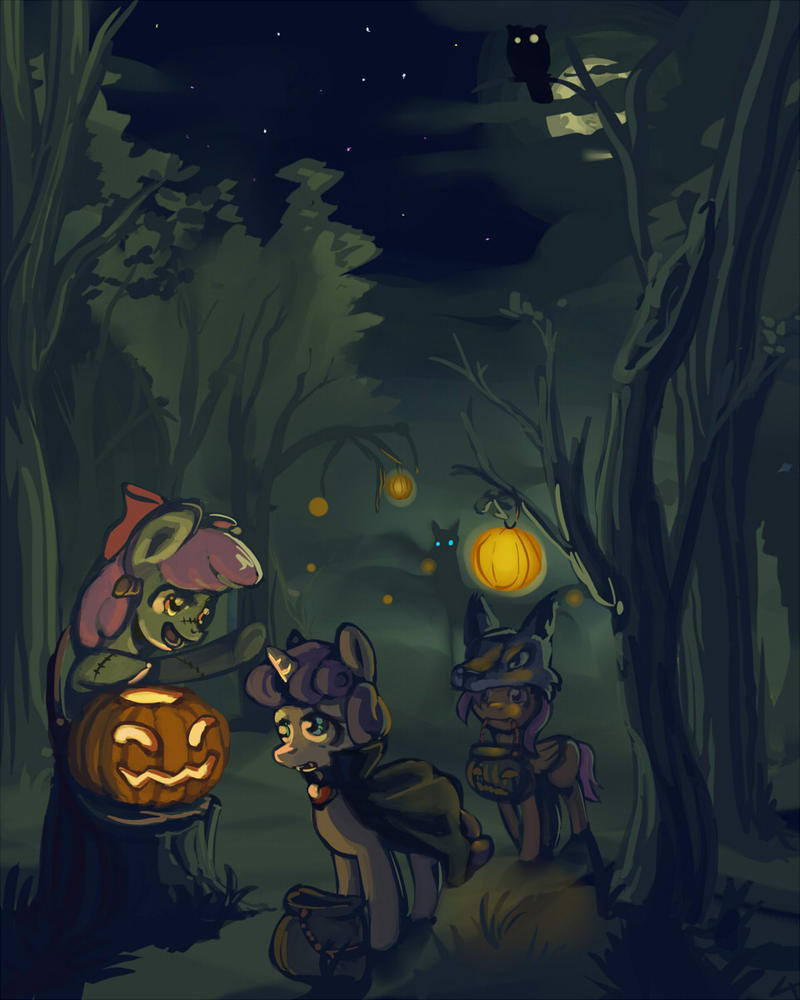 happy halloween.

mlp:fim fanart
photoshop, sai

I wonder what that is closing in from the distance. I hope they remembered to make their candy offering to Nightmare Moon.

Reply

I think this is a great pic, I'm just wondering what's going on with the creepy floaty eyes in the background. Oh, and I love the style you use for your work, keep up the good work!
Reply

Oh god......
Behind you is a Black Dog! RUN!
Reply