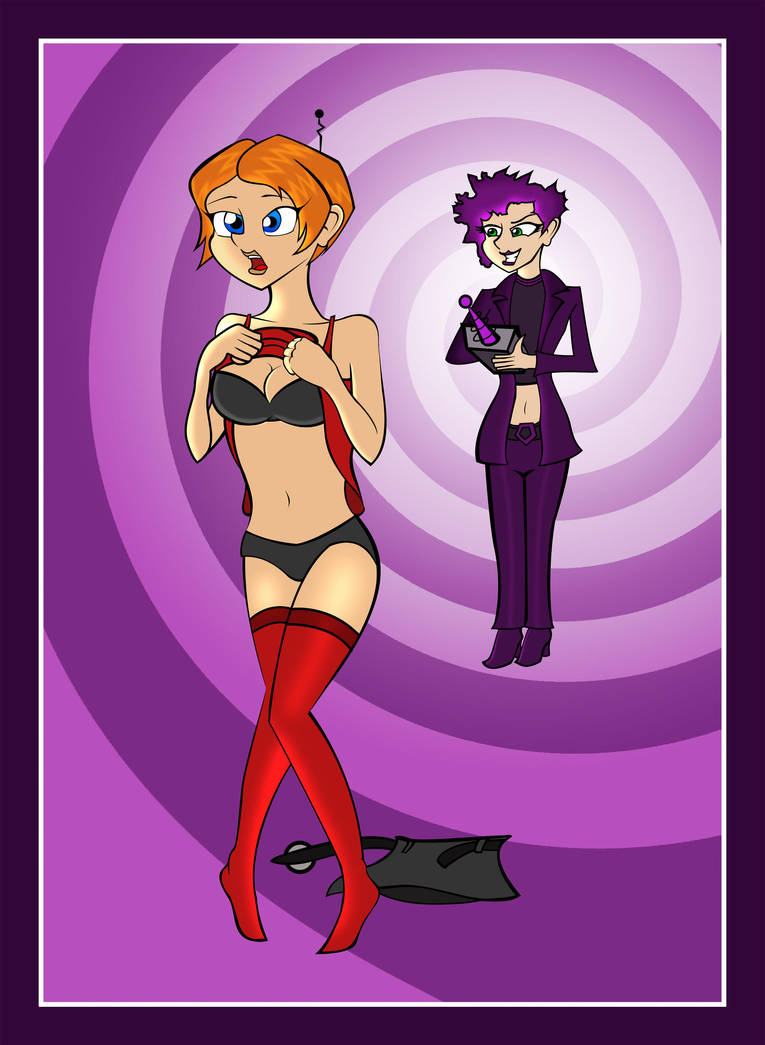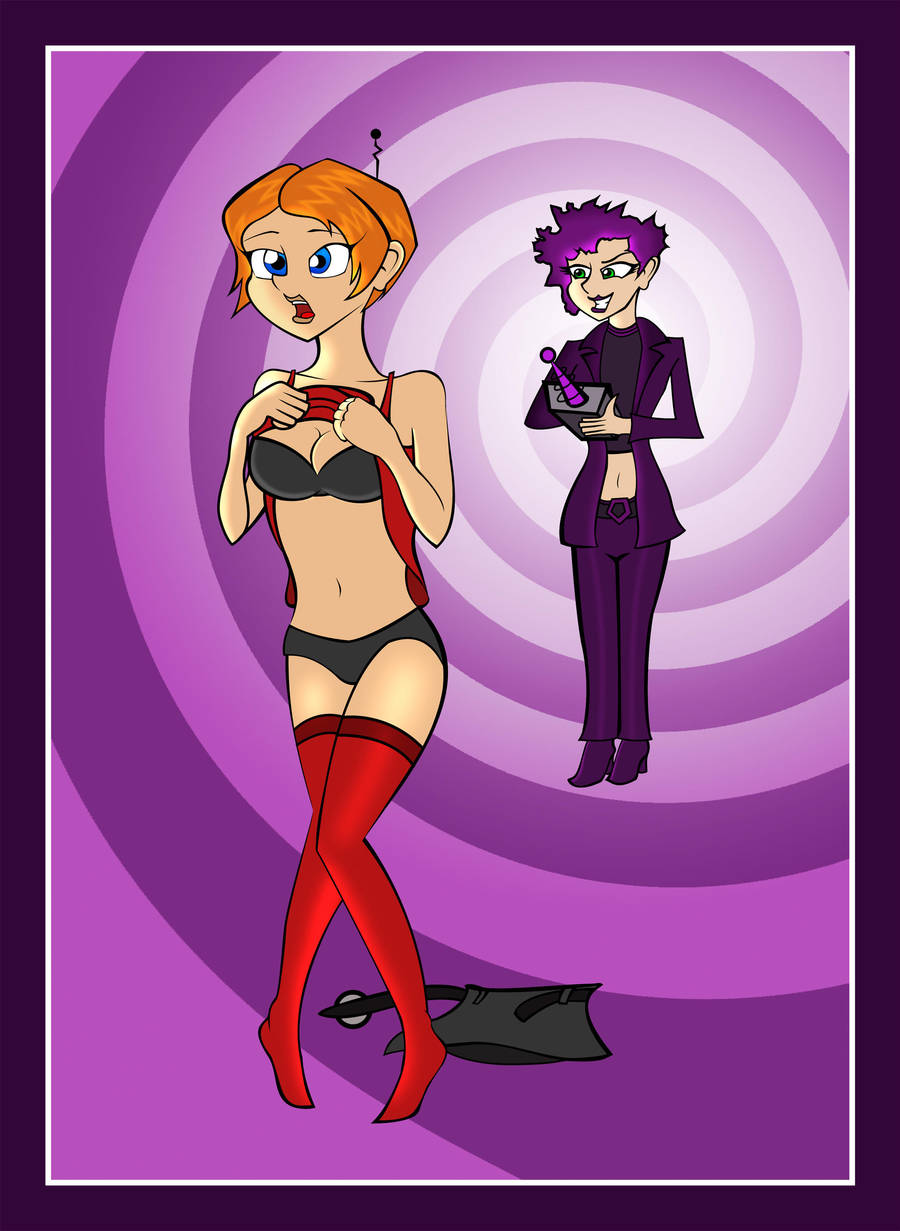 Watch
The Devious Doctor grinned with barely contained glee as her test subject began to blissfully carry out the commands that the device had implanted in her mind.
"Excellent! An immediate physical compulsion with zero interference from the mental makeup of her own brain. Now... what to do with her next..." pondered Mina Mesmer to herself.
...
Inspired by one of SleepyMaid's pics, see that one here:
[link]

im wondering what was the original picture of it? do you have a link to it?
Reply

Reply

Nice. If you want to REALLY go for alliteration, call her Ms. Mesmer.
Reply

OOoo nice concept and love the inability to restrain herself. Nice touches here!
Reply

If she just un-belted the skirt wouldn't it be around her ankles? It is a circular garment after all.
Reply

Nit picker.

Fine, yes. I did think of this, then I tried drawing this... then I realised it'd be easier to draw it as just having been stepped out of.
So there.

Reply