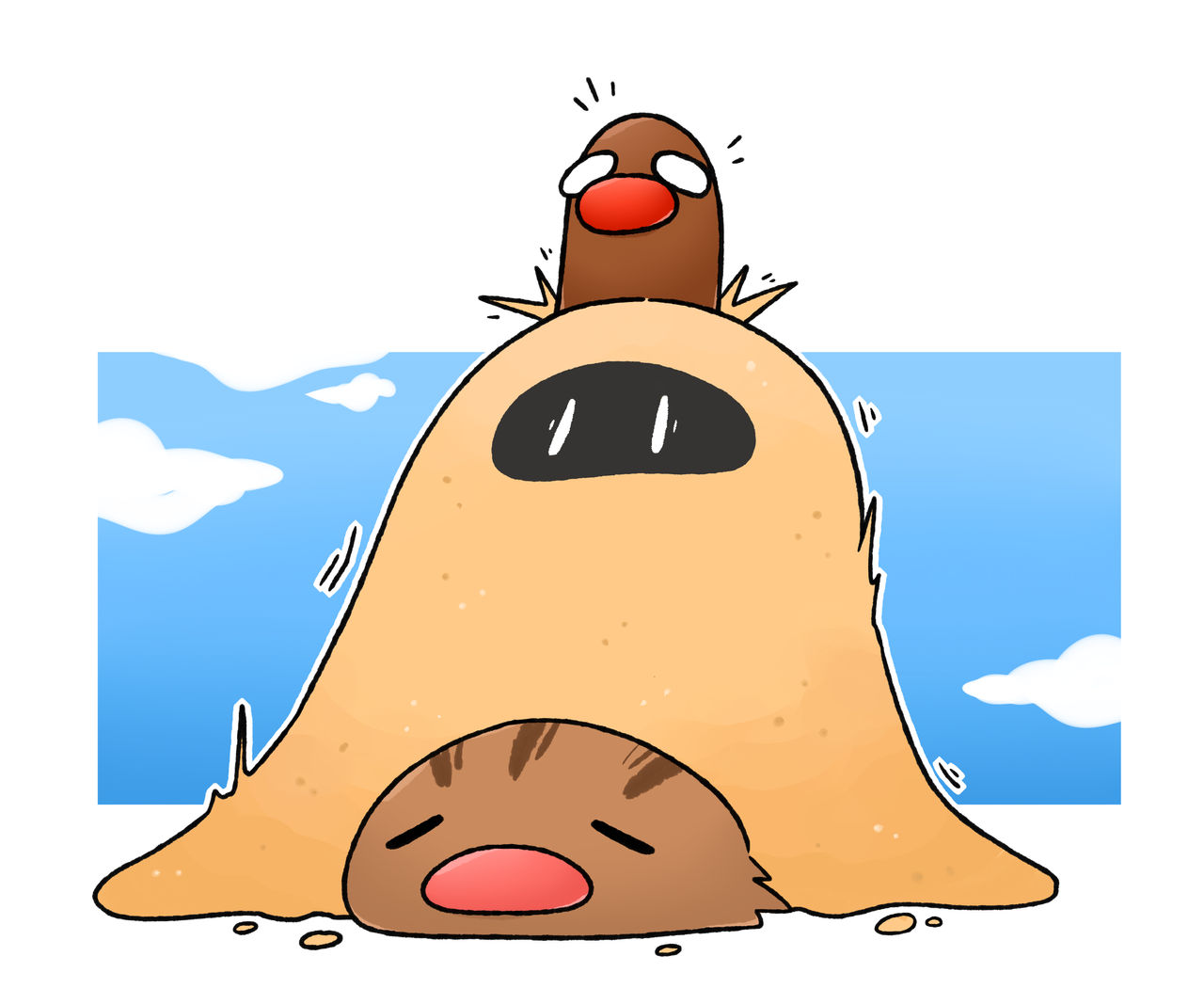 Watch
I wonder what he saw in there...

Reply

Great work

Reply

seeing this just reminded me how much i LOVE swinub

also i love diglette here, looks like he just witnessed the world beyond by going through sandygast

Reply

I "dig" this pic.

Reply

It's a Ground Type pyramid
Reply

it's a stack of ground types.... and swinub is so adorable!
Reply