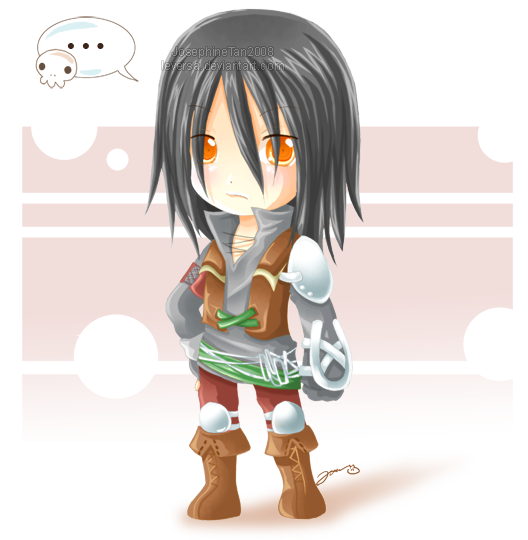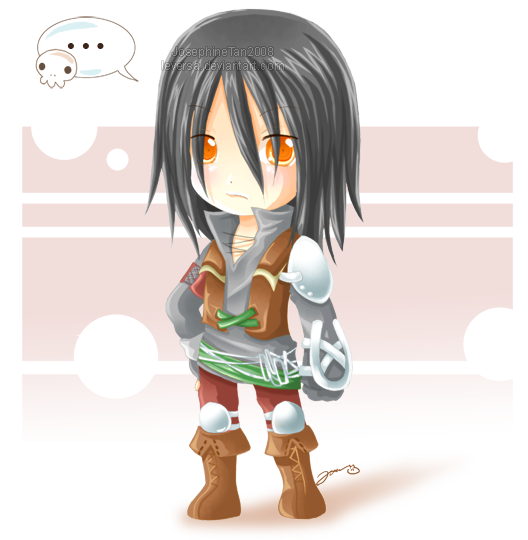 Watch
OC Lein, from my comic that I'm currently working on,
Carbuncle

I need a colored reference of him X_x;
Without spilling too much of him, Lein is your typical silent, cynical and sarcastic swordsman

He is
Reyna
's personal slave (or at least, she believes so) xD
I want a squishy plushie of grumpy Lein TuT
He was a total pain to design >.< I have keep redesigning him for like, 7 times x_x; This is his final design though. Many many thanks for Bryan aka
for helping me designing Lein (and also Gitte *bejek kertas*) T_T I swear, I'd rather rid him from the story than have to redesign him for one more time, bwahahaha!
Detail shots:
[link]
On the other note, anyone interested to see the pages if I ever managed to finish some?
Reyna chibi
The owner of this deviation has disabled comments.