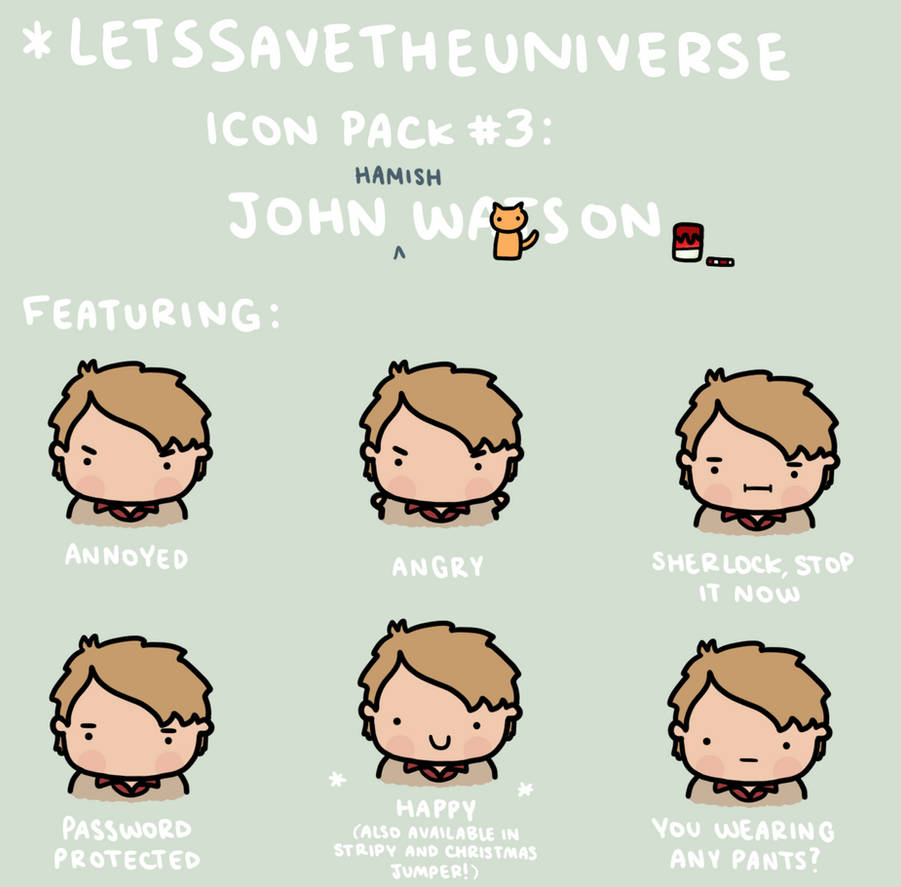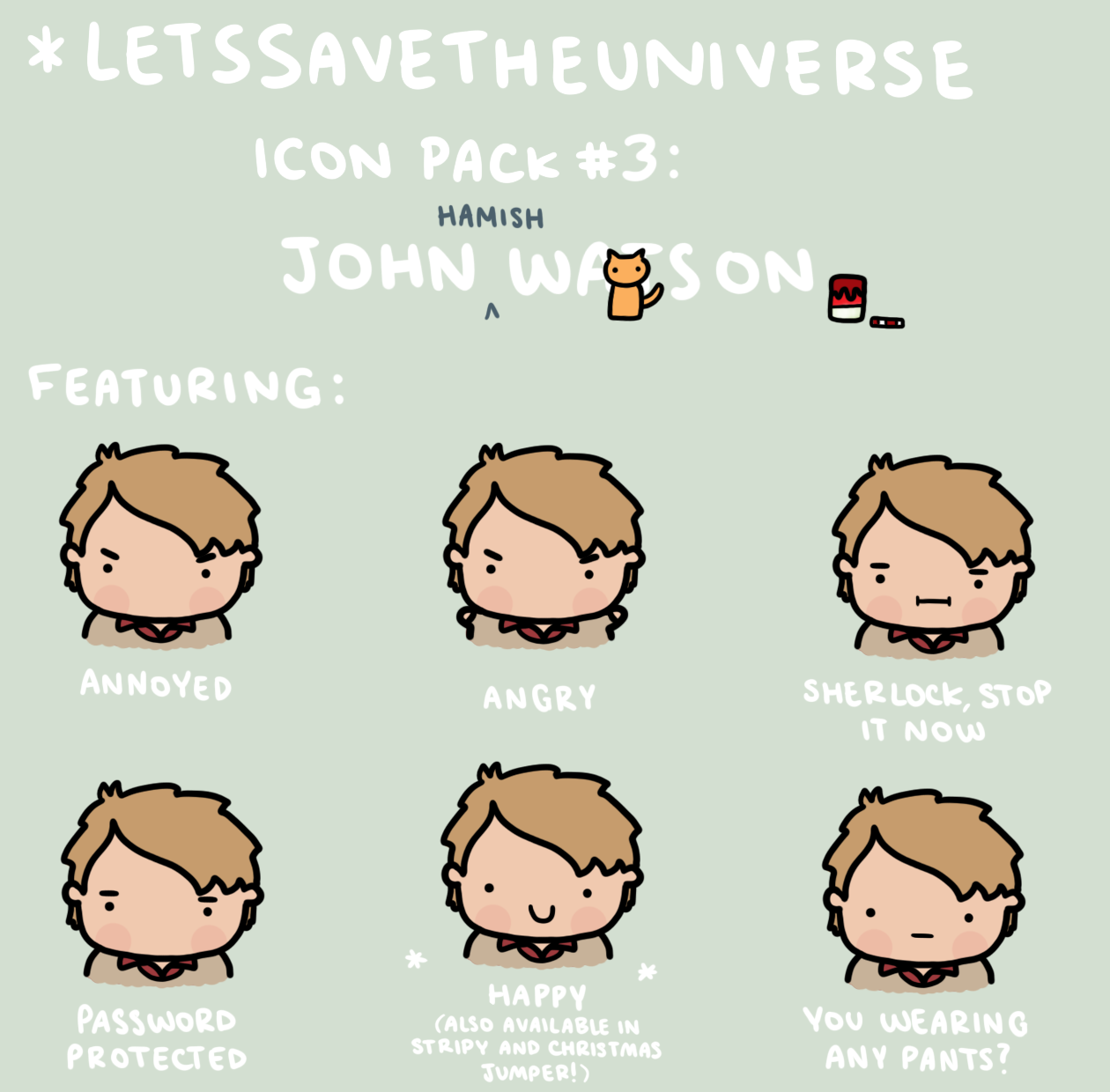 Watch
Upon clicking 'Download', you should find yourself with a rather cute ZIP file, containing eight 50x50 PNG icons of the glorious John Watson, with my top six favourite expressions:



Annoyed ('I was in the middle of London!')


Angry ('It's not in the rules!')


Sherlock, stop it now ('Are you serious.')


Password Protected ('What, you couldn't be bothered to get up?')


Happy ('Client!') ~ Available in three types: Regular jumper, black and white stripy jumper, and dark blue patterned Christmas jumper from 'A Scandal in Belgravia'


You wearing any pants? ('Mm, no.')

I hope you like them, and, if you download them, I'd love it if you faved.



Please ask me if you'd like to use them outside dA. If you use them on dA, you don't have to credit me, but it would be nice. (:

'Sherlock' and John Watson - (c) BBC, Moffat, Gatiss, Doyle, etc.

Thanks for viewing!
*LetsSaveTheUniverse