K i r i b a n
Since I'm about to hit a major #....
kiriban at 5000. XD
I think I'm at 4900 right now. I've been watching my number go up and up the past few days.
Yay, free art. XD
I have a few other things to finish but I just couldn't pass up this opportunity. Whoever wins this will have a little wait (maybe 2 weeks or so) so I hope that's okay.

So go forth and screenshot!

T i n y F e a t u r e ?
Also, I really have to thank
Veradaine
for the absolutely STUNNING piece she made for me as a kiriban: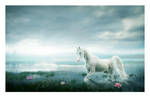 OH MY GOSH, SO SO GORGEOUS.

She's so talented.

Go and shower her magnificent art with

s and

s.

P o i n t C o m m i s s i o n s ?
I have less than a month left on this subscription (which was so kindly donated by
robhas1left
!) so I think I'll start taking point commissions in a week or two, once I clean up some things I need to do.
I'm thinking $1 or 80 points a manipulation; cheaper if you want something else like a vexel or a blend. Sound good? Let me know if you're interested.

Or you could choose your own price. My manips take me 6+ hours each. D;
Or... I guess you could donate to my donation pool and get some nifty returns back.

H e l p ?
/pokes the box on my page.
My sister is running a project to bring water to people in Africa. So many health issues arise from just the fact that people in Africa have to walk miles to gather filthy water, so please, buy an adorable shirt, or, if you have some spare change, please donate! Absolutely 100% of the proceeds goes to building wells or otherwise helping those suffering. Thanks!
edit;;
F e a t u r e and a H U G E T h a n k Y o u !
...goes to
robhas1left
!

He so generously gifted me a 3-month subscription back in December and a feature has been in order.
<-- So check out my new permanent feature box over there!

Shower him with

s and

s; he deserves it and his art is amazing.

Yup.