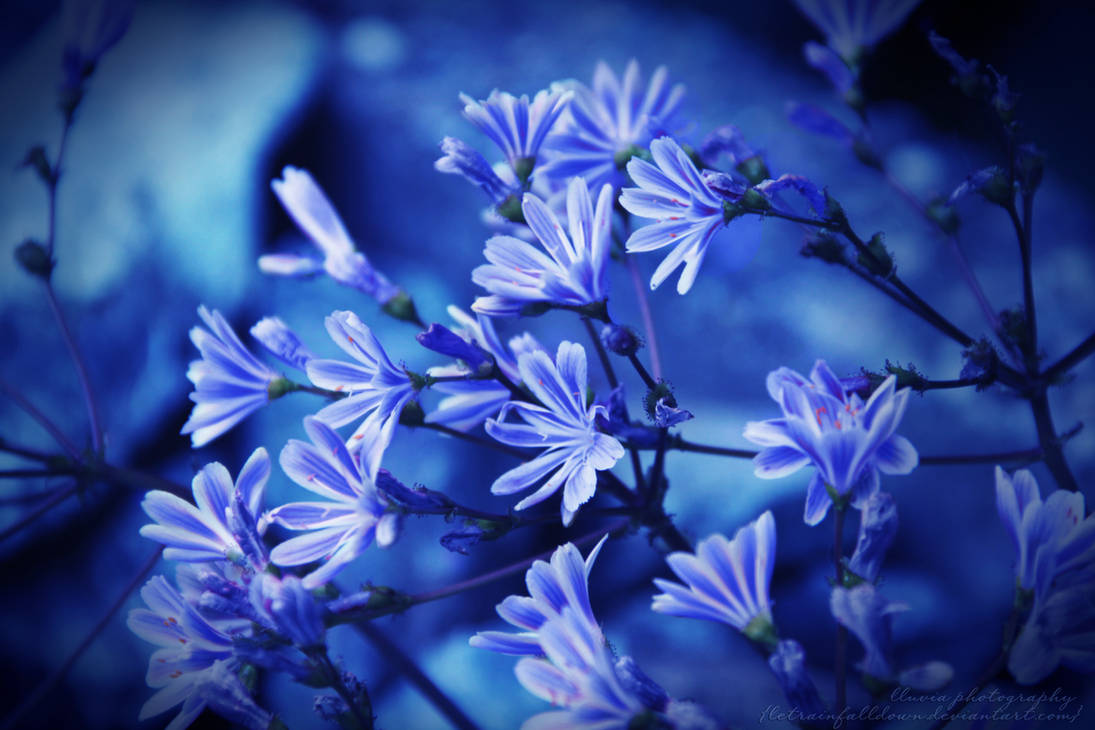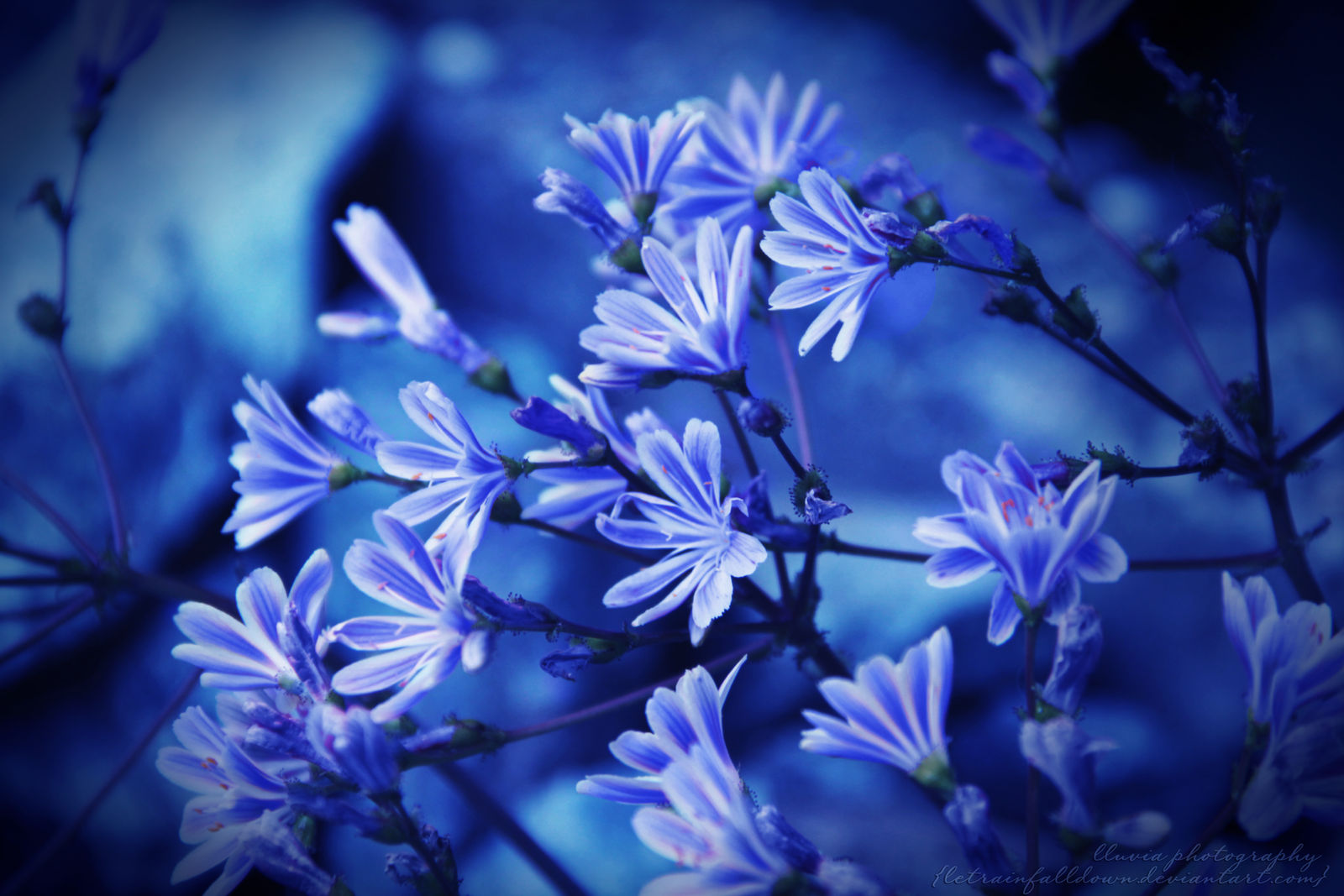 Watch
For *lieveheersbeestje's and *aoao2's Blue Contest
I've been working on this on and off for nearly a month... I did the most photo editing I've ever done on a single non-manipulated photo on this. I'm really pleased with the result and I thought I should probably stop at this point... I've already made like 3 other versions where I went, "I think I'm done..." only to open it up like 3 days later and go "PAH NOT BLUE ENOUGH". or "NOT VIGNETTED ENOUGH". One of those versions is actually my Facebook cover photo right now.

Anyway, this is the "blued-up" version of a photo I took of some flowers near a serpentine rock or something while I was at the Hiram Chittenden Locks in Seattle back in like July.
It started as a joke shot, as my mom loves flowers and so takes pictures of ALL of them without considering composition with her own camera, so I was like, "You like flowers? Here's ANOTHER picture of them for you." and showed it to her..... didn't realize until after I had showed it to her that it was actually a gorgeous shot.

This version is not available as stock but the
original
is. Feel free to edit that to your heart's content as long as I get credit back.

Both this and the original are uploaded in their full quality and full size.
This one especially, in all its PNG-24, 5184 px x 3456 px, 13 MB glory.

Everything in this work belongs to me - both photography and editing.
-
This version is not for you to take or use (without permission) but the original version here is! Just be sure to credit back

-
This is so beautiful.aiat has really high impact.I love the blue tones but mostly the light.I don't like how the bottom part is fading.The details make a difference between this and other photos i've seen.This purple and blue combination is angelic.It looks like a painting,perfection.I love how the background is leaving all the atention to the little flowers,their beauty.Everything is so delicate and soft and clear so i don't have to say something bad about it only the bottom part si so cutted and darker and i'm not into long signatures.In conclusion you did a great job with these flowers.great work! and...sorry for my bad english

The Artist thought this was FAIR
4 out of 4 deviants thought this was fair.

Reply

Hey

Your photo got featured:
favorites of seüptember '12
. Please fav this article so that more people can see it and your photo

Reply