Hey, gotta pay rent somehow.

PRICES:Digital Sketch or Speedpaint: $10-25+
Add Flat/MonoColor: $10+ (depending on complexity)

Add Fully-rendered Color: $30+
(depending on complexity)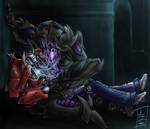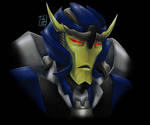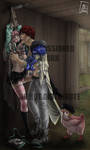 Other Work:
Character sheets, comic pages, icons/badges, and etc. are available and prices will be relative according to what I usually ask for the same amount of work.
PAYMENT:
PayPal ONLY, as I have always done. Same e-mail as listed in my contact info below.
WILL DO/WON'T DO:
Yes, I will draw NSFW. Message me for specifics.
CONTACT ME:
I'm easiest to get a hold of via e-mail -
lethitaizzy@gmail.com
You can also contact me
here on deviantART
through a PM
Or here -
lethita-ismer.tumblr.com
(fanmail works better than asks)
WORK FLOW:
1) You message me with something in mind, and we negotiate a price. I make an initial sketch and send you a preview for approval.
2) After you approve (plus any tweaks you want), I finish the drawing according to the level of polish you wanted (sketch or inks). Then I'll send a preview. If you wanted color, I'll move on to that according to the level of polish you wanted (flats or full CG) after you're satisfied with the line art.
3) When all is said and done, you'll get a last chance to tell me if it needs any tweaks or changes. After a final version is approved, I receive payment before I send the full-sized, un-watermarked image via e-mail.