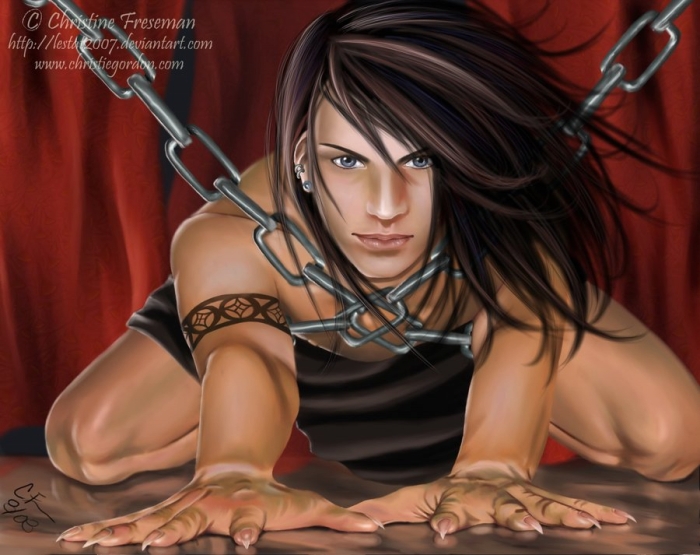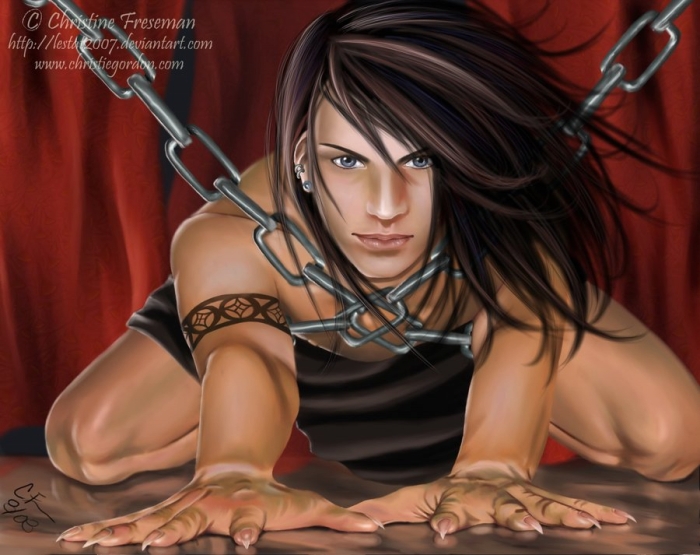 I've been working on this dang thing for a long time. Got a little yaoi on me

But the pose is from Falln-stock. Wonderful stuff. Here is the link:
[link]
I used the pose, but this is all hand drawn, hand colored in Corel Painter X with a Wacom tablet and art pen. I did learn a few tricks in a Photoshop class and I took a bunch of life drawing classes over the last few months. So, there you go.
8/19: Repainted some things...mainly the hair, the ear, some earrings and I added a second light source. I'm really liking that lately...
11/11/08 - Yes, I decided to add watermarks to my work...
12/2/08 - I HATED those curtains