RANDOM STUFF:

FACTS ABOUT ME:
1. I speak Lithuanian (native), Russian and English very well. I can quite good understand Spanish. I started learning French, German, Italian, Hebrew, Greek and Turkish.
2. I am madly in love with vampires, demons, angels, witches and all supernatural creatures.
3. I'm biggest Anne Rice lover.
4. My favorite characters (historical personas) are Lestat de Lioncourt, Cesare Borgia, Adolf Hitler, Stalin, Lenin, Francis Bonnefoy, Rodrigo Borgia, Juan Borgia, Niccolo Machiavelli, Haytham Kenway.
5. I CANNOT STOP BUYING BOOKS AND DOLLS.

6. I need highest quality of EVERYTHING: papers, pencils, pens, clothes, books, perfume, technology. EVERYTHING BEST QUALITY AND MOST HIGHEST PRICES.
7. I have Bachelor degree in Public Health. But my destiny is to be a writer. I was born with a pen and paper sheet. Writing is my whole life, my true essence.
8. I was born a Lithuanian, but inside I'm Italian.
9. I have two cats: Freya and Bastet.
10. I love horror and adventure movies.
11. I dream to live in Paris or Rome.
12. My favorite food is pizza and pasta. I eat ONLY Italian and Chinese food.
13. My favorite breed of dog is Bernen Zenenhund.
14. My favorite breeds of cats are: Siamese, Ragdoll, Burmese, Turkish Van, Turkish Angora, and all kinds of oriental cats.
15. My favorite cars are Porche, Citroen, Yaguar, Limousines, Ferrari, Lamborghini.
16. I'm Monster High and Ever After High dolls collector. (don't ask how many I have of these dolls... x__x I spent so much for them already and still need more xD )
17. I am huge fan of sport cars and collect car models. :3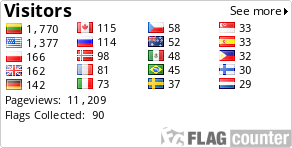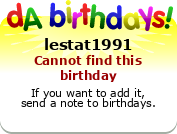 Favourite Visual Artist
bibi-chan, Florbe91, luizagm2, OmriKoresh, iwonn, Hidekadzi Himaruya, Leonardo Da Vinci, Rafael, Michelangelo.
Favourite Movies
Interview with the vampire, Piraties of the Caribbean, Ju On, Downfall, Angels and Demons, Da Vinci Code, The Hobbit, Lord of the Rings, Saw, Hostel, Dangerous Beauty, Pope Joan, Merchant of Venice, Quills, The Libertine, Dievų miškas
Favourite TV Shows
M.D.House, Bones, Mental, Huff, CSI:NY, American Horror Story, Sila, Интерны, Универ, Der Alte, Charmed, The Borgias
Favourite Bands / Musical Artists
Lady Gaga, Philip Kirkorov, Nikolaj Baskov, Lana Del Rey, The Hu
Favourite Books
Vampires Chronicles by Anne Rice, Narnia, Dan Brown, Hetalia, Melvin Burgess, School for Good and Evil, Alexandre Dumas, Haruki Murakami, Monster High, Ever After High, The Life of Cesare Borgia, Cantarella, all Marquis de Sade works, about WWII.
Favourite Writers
John Wilmot, Marquis de Sade, Anne Rice, Melvin Burgess, Dan Brown, Haruki Murakami, Alexandre Dumas, J.R.R. Tolkien, Suzanne Selfors, Shannon Hale, Soman Chainani, Stephen King, Oliver Bowden, Niccolo Machiavelli, Rafael Sabatini, E L James, Holly Webb
Favourite Games
Sims 4, Assassin's Creed
Favourite Gaming Platform
Xbox One, iPhone 6S
Other Interests
Drawing, books, Lestat, vampires, Anne Rice, demons, angels, God, Devil, Hetalia, Role Playing, collecting Monster High, Barbie and Ever After High dolls, collecting model cars, shopping, writting, playing with my cats, Cesare Borgia, Assassin's Creed.