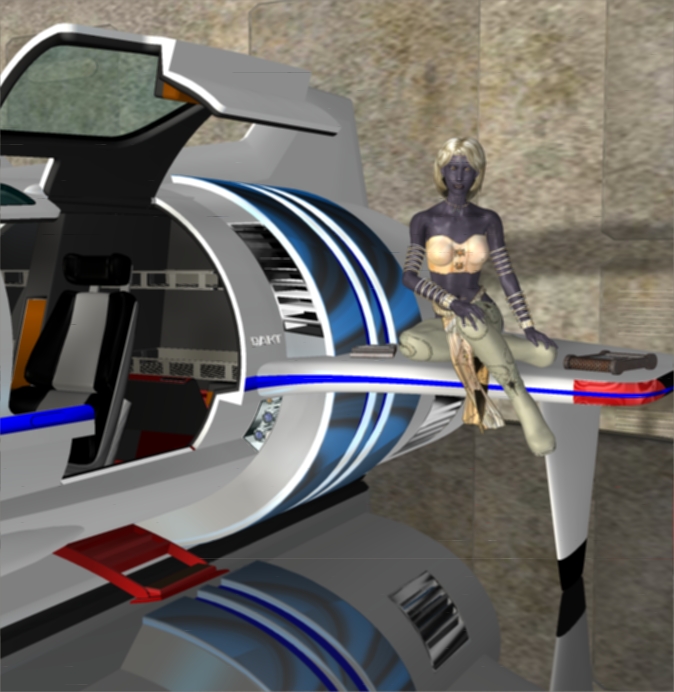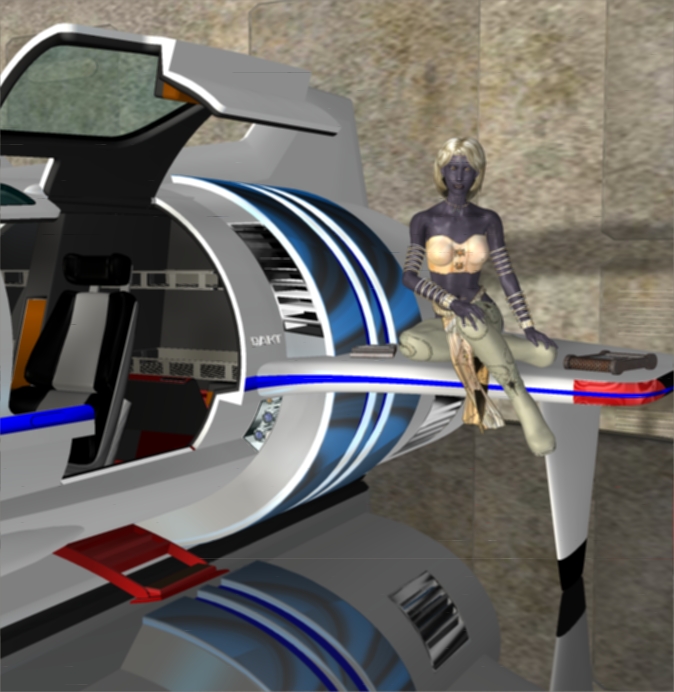 Hello
*
Ptrope
,here's the render of your Dart shuttlecraft with the Stowage pack added.Hope its liked
and think its sort appropriate to set it at a show of such .
Its set in my own Sci Fi universe , a sort of Mutated Traveller setting ,with bits of StarTrek , and the Pen and Paper RPG Rifts .
(bahh edited for small spelling mistakes)
I'm pretty sure I've got the right glasses on - this and the re-render both seem to be out of focus. Are you trying to add depth of field? You might want to adjust the camera, or if you're adding blur in postwork, try doing it on a separate layer and then blending so you have more of a 'glow' and still retain sharp focus where you need it.

I like the idea - if you can add depth and focus with lighting - try bringing up the lighting on her and tapering it off around and behind her, so she's more the center of attention - and improve the rendering focus itself, it would have more impact.
The Artist thought this was FAIR
5 out of 5 deviants thought this was fair.