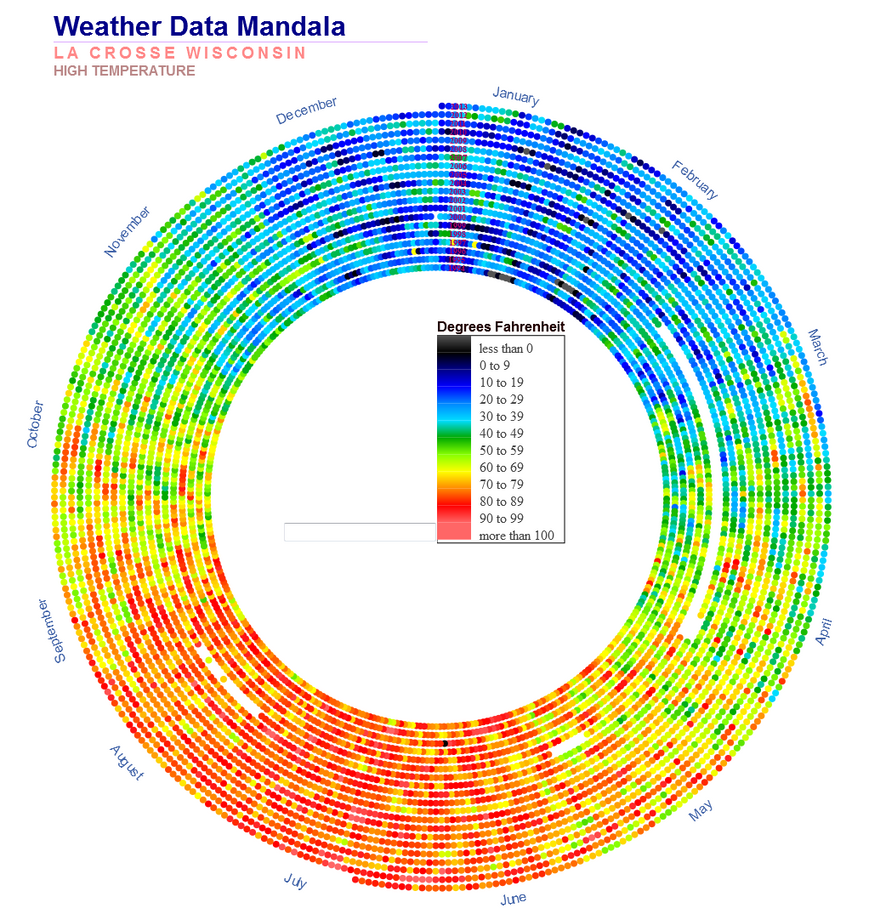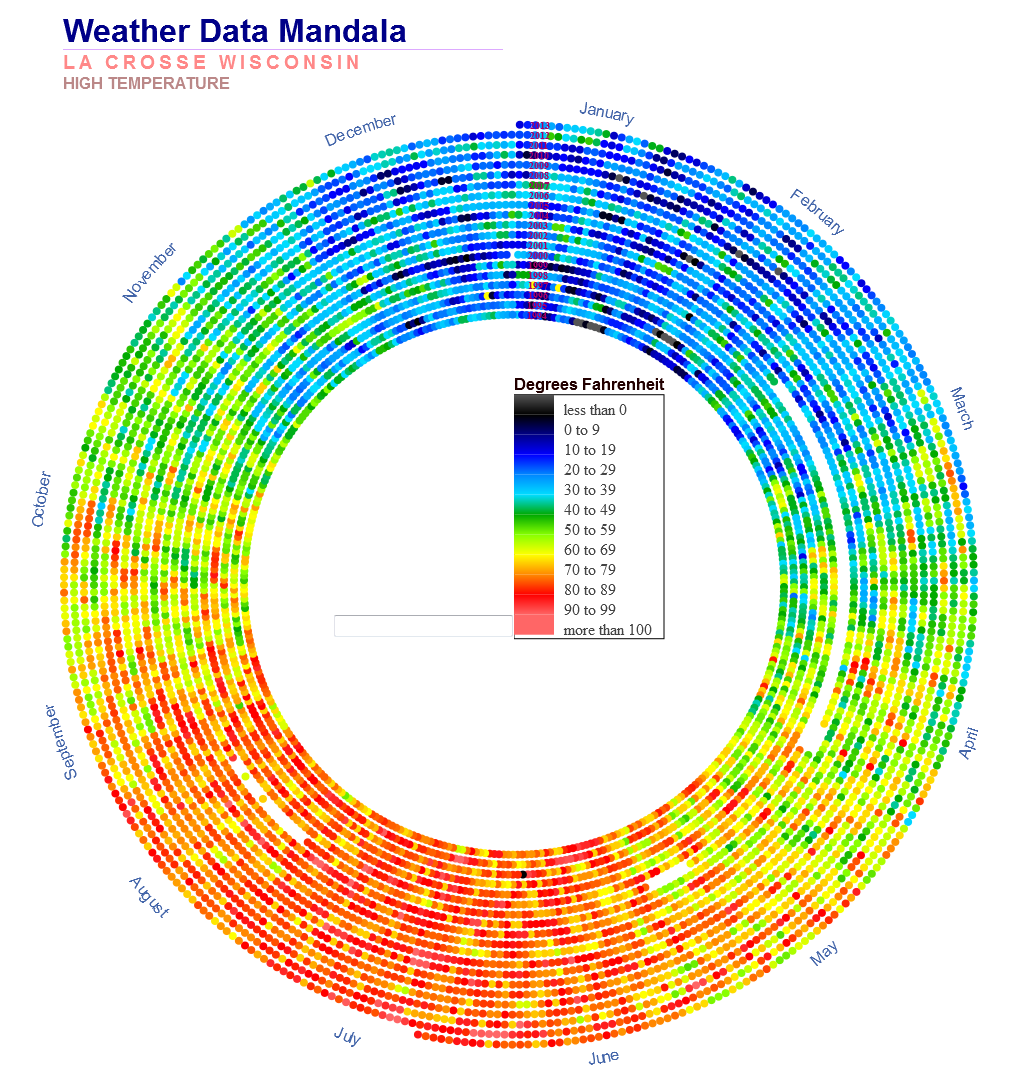 This is a plot of high temperatures for the locale. The rings are years. This gives you a bird's eye view of past climate.
Visit the Weather Mandala site
for more cities or comment to suggest your own (please note the site does not work with Internet Explorer before version 10 [basically the version that came with Windows 8]).

I agree, this does a good job of depicting numerical trends across time. But this is art, and this is very much a mandala. The overarching hues that shift so pleasantly also appear to vibrate, thanks to the miniature dynamics of deviation from the average; when combined with the work's concentric arrangement, you really find that the mind can fall into silence as the eyes follow the pattern around and around. That's a meditative trance! That's mandala, baby.
Reply

That's actually a pretty good arrangement. It allows one to see patterns.... for example, late December appears to have a consistent set of very cold days, clustered right around Christmas.
I don't see any unusual changes to the distribution. What years does this cover?
I also notice a couple of bands of missing data?
Reply

Thanks for commenting. The years are 1994 to 2013. It is using Weather Underground data and sometimes records are missing, which is the reason for the gaps. As for changes I notice that warm weather seems to come earlier in the spring and linger later in the fall but that's just anecdotal observation.
Reply

It seems to me that noticeable changes in weather, ie, earlier springs / later winter starts, are likely regional. More noticeable in places such as Ocean City, Maryland, for example. Wisconsin strikes me as being... more static? Mostly because it lies deep in the interior, more or less on the median for weather patterns, if you take my meaning.
Of course, I did just have several beers and a shot or two, so I could be wrong.....
Reply

Yeah that could be. I found a
climate trends
link that might do a better job at explaining things than my graph. Mine is mostly for seeing seasonal change and streaks of hot or cold days.
Reply