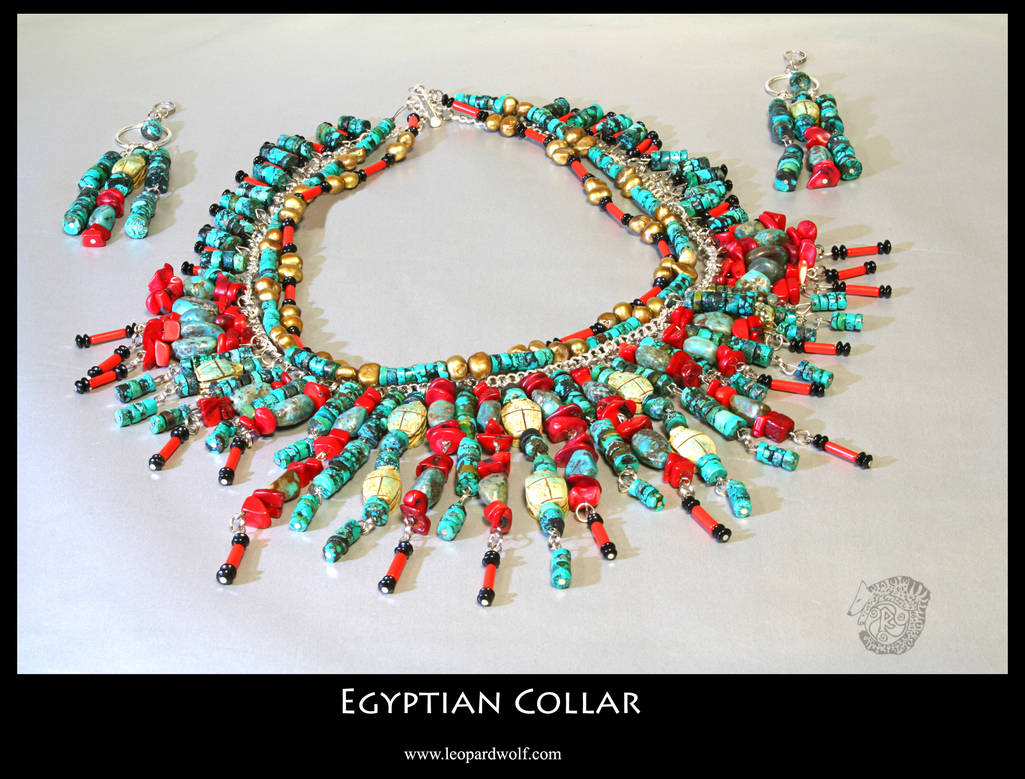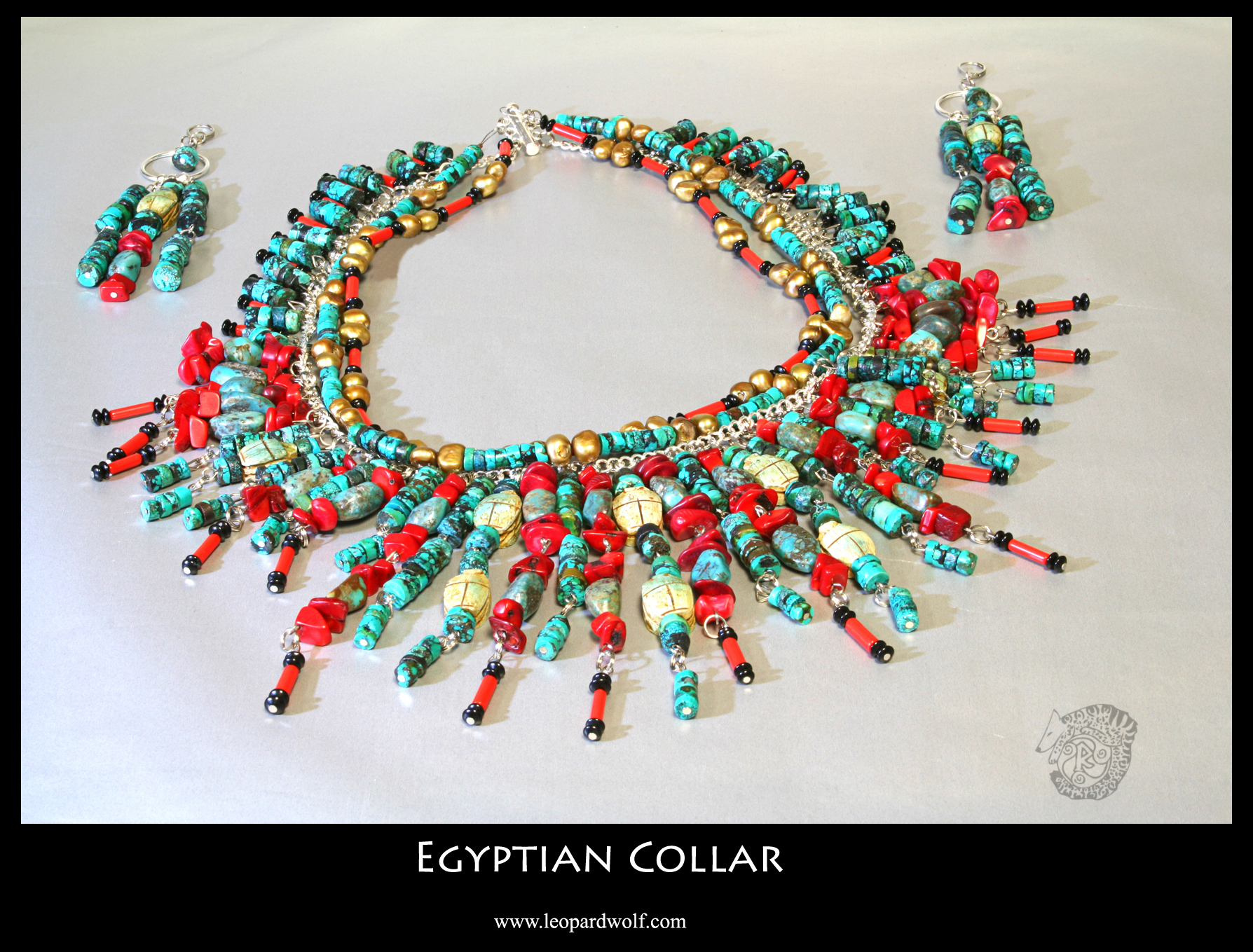 Watch
Full view is a must.
This trinket is by far the most complex piece of jewelry I have ever had the pleasure of creating. From start to finish it took me about three weeks to assemble each individual piece to make the whole. It probably wouldn't have taken as much time, save for the fact I had to create it between taking calls at work.
It is composed of turquoise of various origins as well as red coral, black agate, gold pearls, and sterling silver. As a special touch I added carved scarab beetles.
By the time I finished fitting each piece to the silver chain my poor fingers were like pin cushions, but the end results are more than worth it. This was without question one of the most challenging pieces I think I'll ever create.
I really have to thank my manager for commissioning me, and a friend of mine for helping with the photography while I wait to get my camera.
Creative critique and feedback is encouraged.
==========================================
Do you like my work? Follow me to see more!




Where To Find Me:


Patreon: www.patreon.com/leopardwolf



Etsy:
www.etsy.com/shop/LeopardWolf

Facebook:
www.facebook.com/leopardwolfsd…

Tumblr:
leopardwolf.tumblr.com

Website:
www.leopardwolf.com

Twitter:
twitter.com/Lhunpaurwen
==========================================