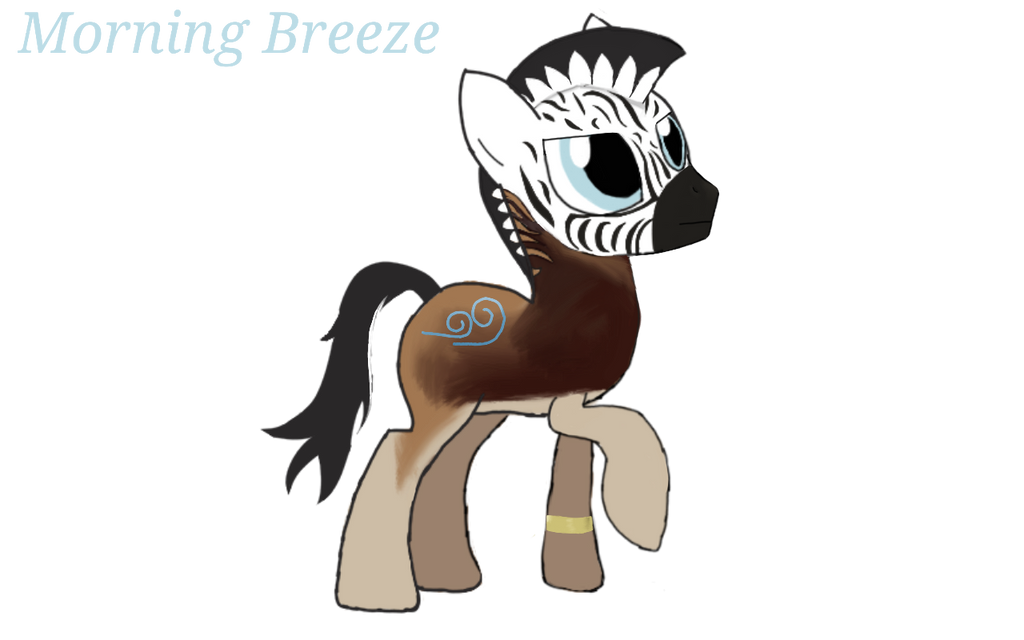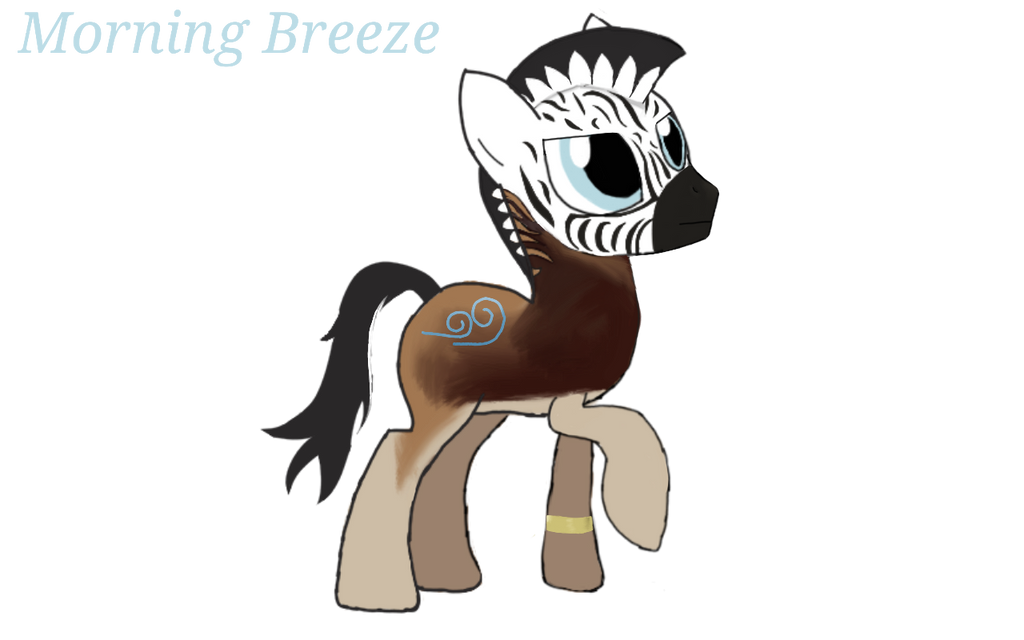 Watch
Name: Morning Breeze
Gender: Male (Stallion)
Species: Quagga (An extinct subspecies of the plains zebra)
Age/Birthday: 3 (In horse years) 15 (in human years), April 1
Positive Traits: Agile, fast, sarcastic, intelligent, laidback, sincere, protective, and reasonable.
Negative Traits: Rude (Not intentional... most of the time), sneak, wanted, has trouble sympathizing with others, will sometimes mask his feelings, normally his face looks blank and emotionless, and an introvert.
Cutie Mark Meaning: He is very agile, athletic, and fast. Also, he is quite and silent like the wind.
Backstory: He was rejected by his parents at an early age (still a colt). This was because they saw no potential in him. His older brother was kept though. His brother tried to convince his parents to keep him, but they refused. Therefore, he was forced to live on the streets and resort to thievery. He has lots of trouble sympathizing with other because of the way Morning's parents treated him. He is very optimistic despite this.