I wanted to share by heart this friendly picture in this special day, just to wish all my best to this epic man for his birthday!
When I say 'Epic Man', I am not saying it only because he is such a talented artist and he's a very high inspiration for a lot of artists and cosplayers (I'm the first one to say that

) but MAINLY because I had the luck to meet him in real and to see that I find a REAL and true partner in Crime and a FRIEND in real life! As I already said, the true value of a man is made by his heart and he has a lot!
Sometimes words are not enough and they may sound 'the same' each time, that's why I believe so much in the power of the photography, especially in this one that I love so much as best souvenir of Gamescom.
Let's wish him A HAPPY BIRTHDAY ALL TOGETHER for his level up!!!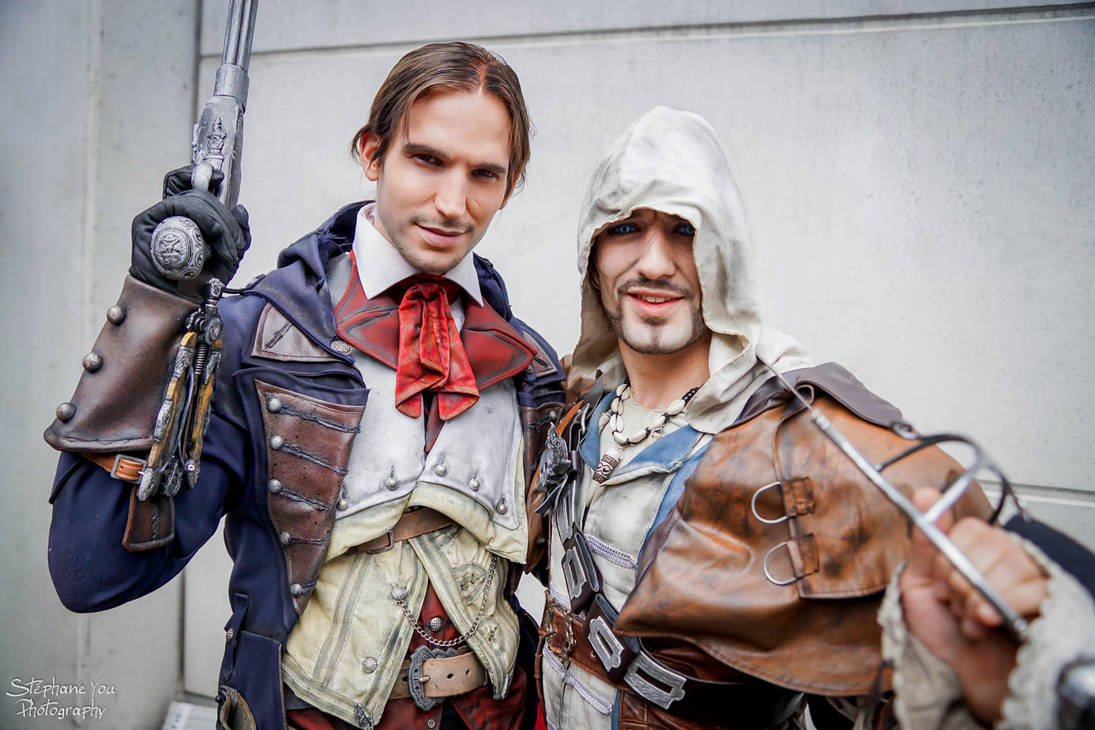 Happy Birthday Rick, don't NEVER change!
With Respect and Friendship!

-Leon Chiro
Edward Kenway

Arno Dorian