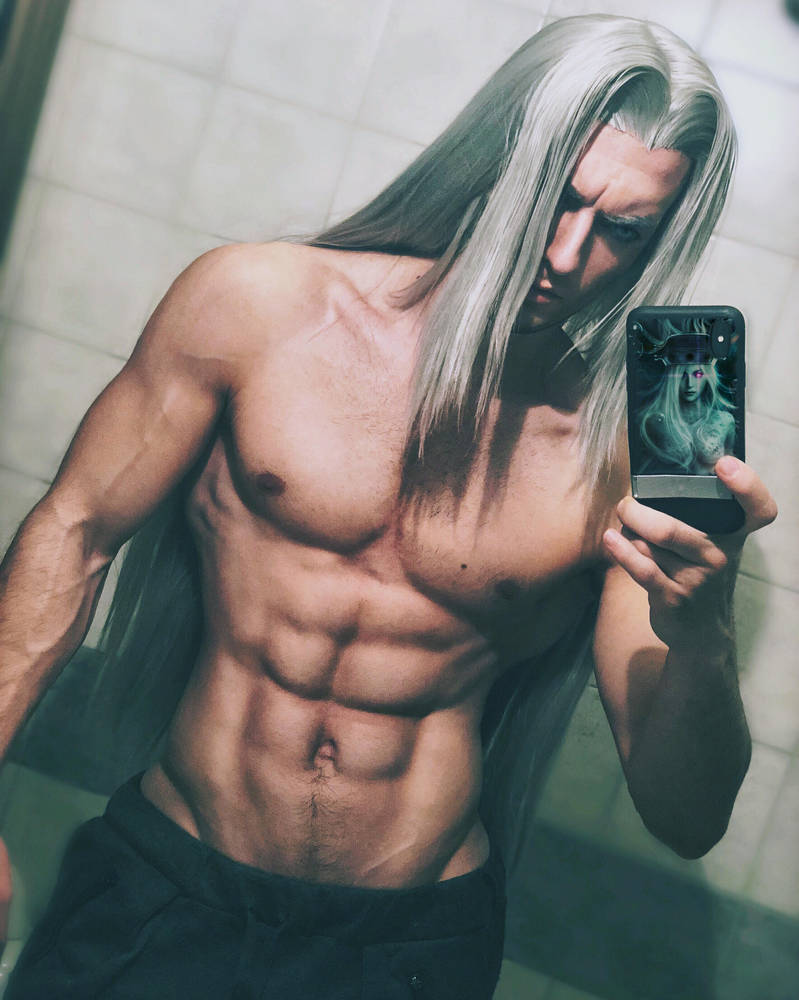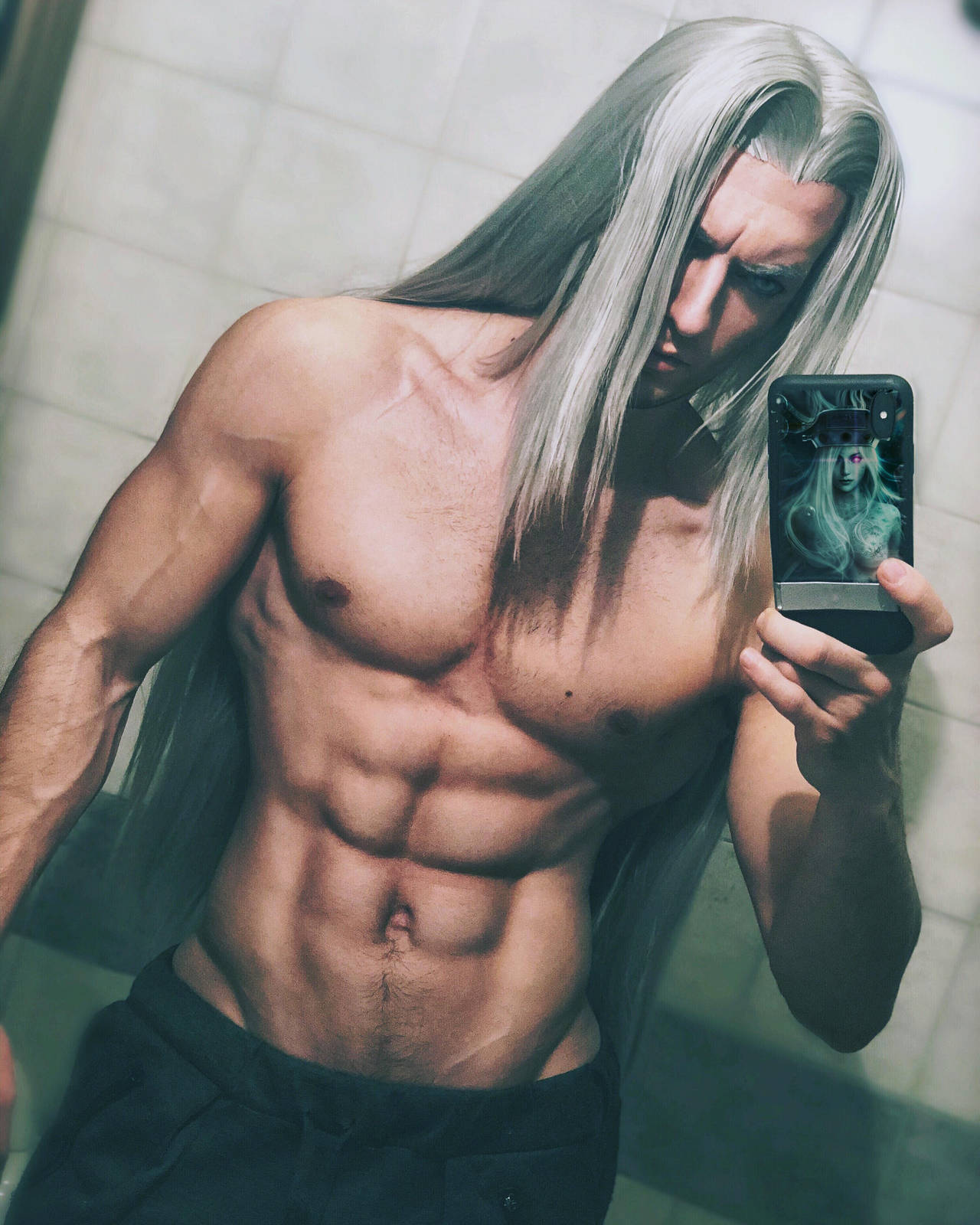 Watch
"Tell me what you cherish most. Give me the pleasure of taking it away!" 🖤
— Sephiroth preview by Leon Chiro
A very nice picture, however the face could have been tilted a bit differently to show a bit more of it or of the eyes. And because the face is so covered, it gives off a feeling that this selfie was in a way forced on this character.
The setting itself feels like a typical-bathroom-selfie, but because of the color scheme and the horizontal tilt of the perspective, it looks more mysterious than a regular selfie.
The positioning of the body is very well done, as it enhances the appearance of the muscles and the body itself and makes the character look tough and strong, as I assume was intended.

I am in no way a professional so my critique may be not as good, but I am interested in photography.
The Artist thought this was FAIR
8 out of 8 deviants thought this was fair.
At first glance, the presentation of the character is undeniably exquisite. Picking apart the details, the physique is a mirror image to that of the character; the intensity and the way the hair illustrates obscurity in the facial features is befitting; and last but not least, the added detail of the character's mother on the back of the phone is a stern reminder of importance to the character's overall history. The execution of this cosplay may appear simple at first; however, once you analyze each and every detail at hand, you will appreciate the hard work and professionalism behind it.
The Artist thought this was FAIR
10 out of 10 deviants thought this was fair.