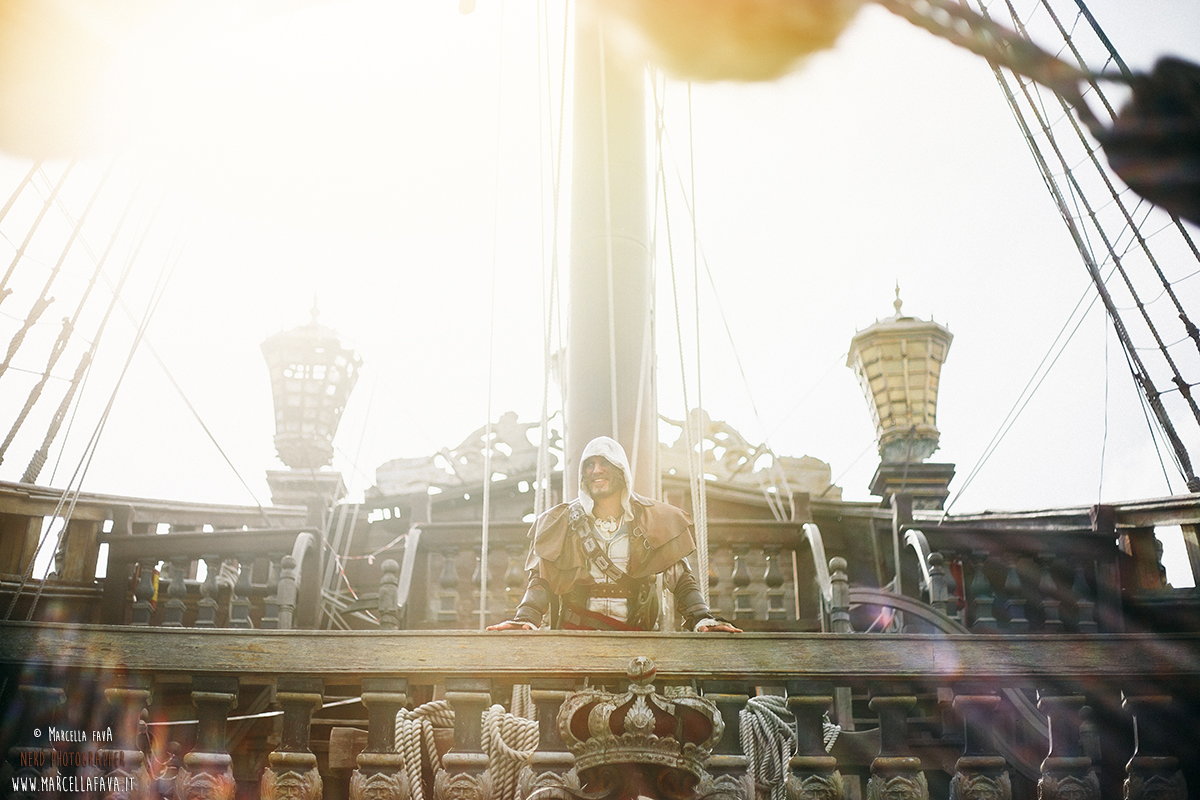 Watch
Assassin's Creed IV Black Flag
Smiles and Happiness on the Jackdaw ehm... on the video-set!

Hey there my friends? What's up?

I had an epic working week-end in Paris as you saw from the last posts and now it's time to share other Backstage picture updates from the last official Video Shooting in Genova last week! So many things happened that day, most of them 'unexpected' and 'funny' incidents ahahah
Anyway : I'm in love with these photos and even if they are just 'backstage' \ parts of the video that will be released, I hope they will give you some positivity while you wait for the final result.
I have another important announce to make too! It's about my physical activities : I STOPPED PARKOUR.
But in 'exchange' I want to start a new journey over my limits and I started to train in TRICKING since 2 weeks. I have so many goals and achievements to reach and I'm very motivated for my future. I can do it because I WANT IT!!!
All the best from your Captain Kenway!
Like, Leave a Comment and Share if you want to support this project! Pirate gratitude to you! <3
Ph - Marcella Fava Nerd Photographer - Studio Fotografico​