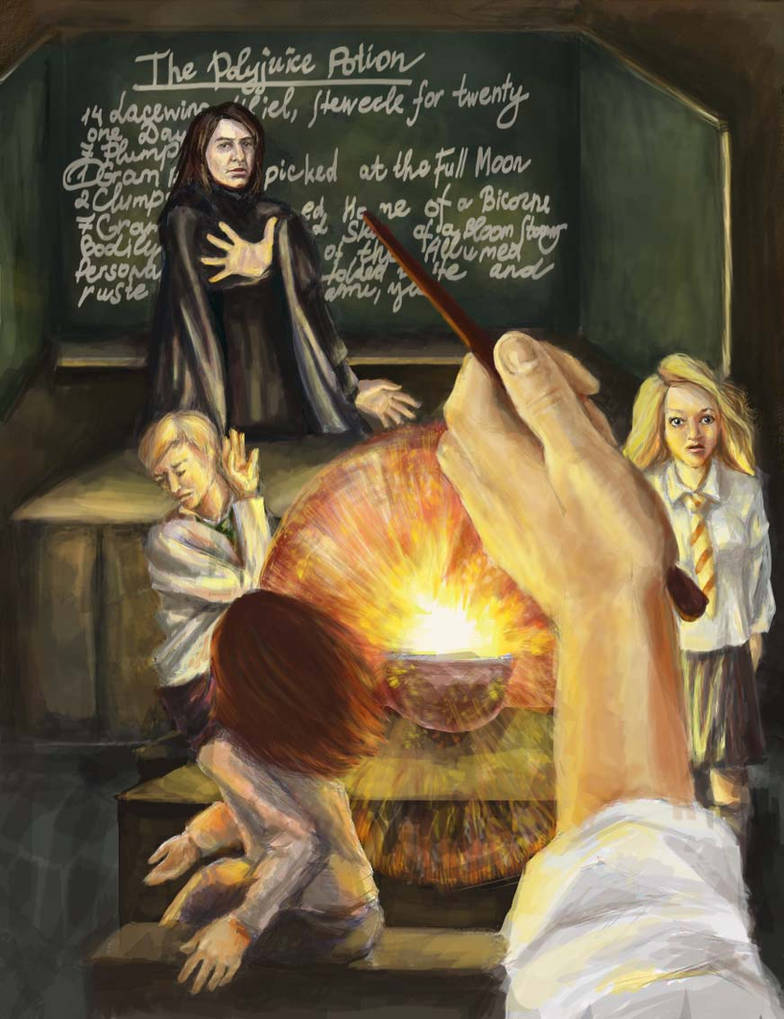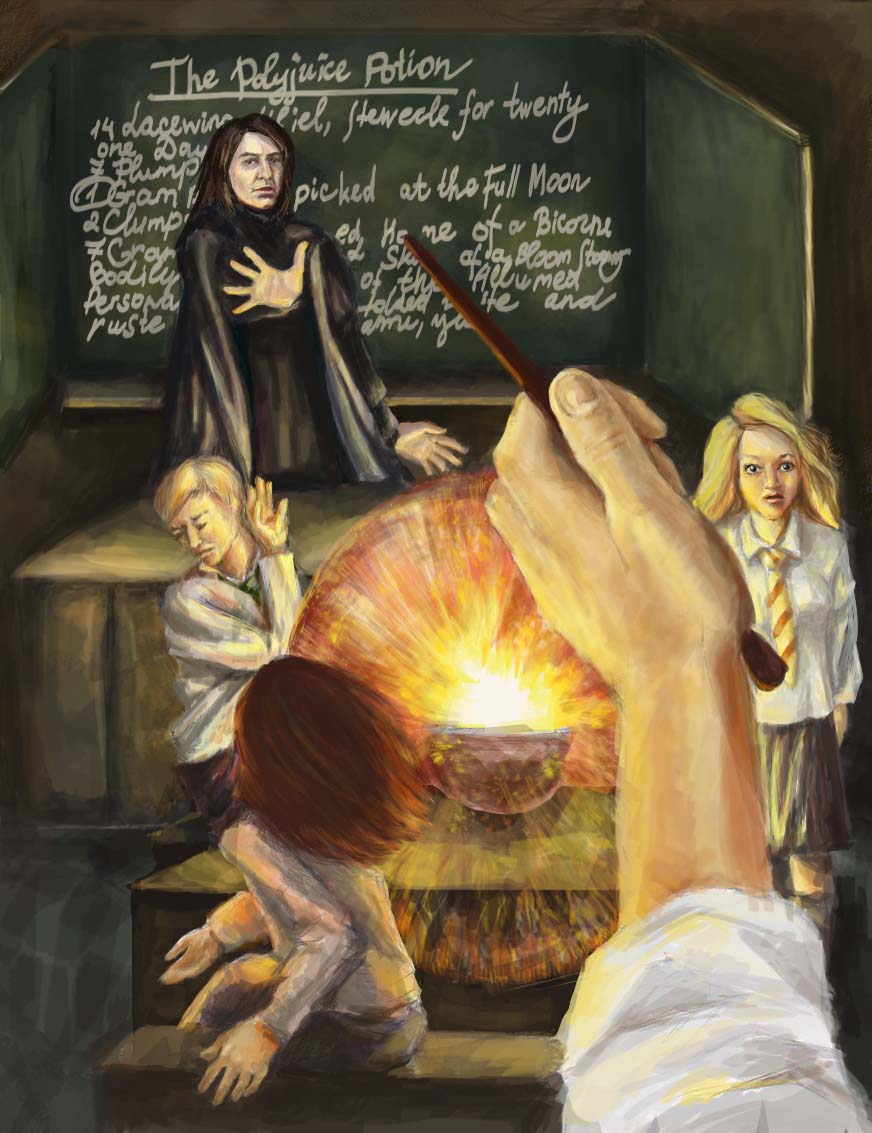 Watch
This is an illustration
to the fanfic "Better late."

Did Harry just prevent the Potions Classroom from exploding?
Reply

This is beautifully done! I quite like the composition, and the face expressions turned out so well!
Reply

A great design, compliments Leona

Reply

Really lovely picture! Do you have a link to the story it goes with?
Reply

Thank you! I have this link. But only fanfic in Russian.
www.snapetales.com/index.php?f…
I can only try to retell the most interesting if you don't know
Russian
.
Reply


I don't know Russian. I would love if you could retell. Thank you!
Reply

I'm sorry, I 'm sorry that I answered so long...
So, lets start

It was after few years for the end of the Voldemort's death. Snape is recognized as a danger criminal, a tru Death Eater.
Harry has worked in the Aurorat.
Once Harry has recieved a task. He was due to "take a care" of Snape. Potter's feeling was only a blind hate.
The Potter's task was to bring down the arrogance from Snape.
Snape was regularly interrogated in the Aurorat.
But it so happened that a Hogwarts needed a potionmaster. And Snape, under the control of Harry, was engaged in training. And in the evening Snape went to cruel interrogations. He didn't remember noting good about himself. Harry interrogated also Snape with the use of a potion, and Harry found that it was strange.
In the first evening Harry understood that Snape was raped his сolleagues. It was a usual procedure to break a person. Harry was shocked. "It is wrong! It is wrong even in relation to Snape!"
little by little Harry start to sympathized with Snape.
He could not to humiliate Snape.
On the contrary, he tried to save him from humiliation.
Once Snape had make a potion for dying Children (they was fall down from the broomstick).
After that children still did not recognize Snape worthy of even an attention to the lesson. One boy threw his magic wand into a nearby cauldron. The potion was explode momentally. But Snape... Snape raised immediately his hand and stopped the explosion. Otherwise, every student in the class would turn into a living torch.
Harry first thought that Snape had caused an explosion. And Potter raised his wand, ready to pronounce <<Awada Kedavra>>. In the last moment he changed this spell to <<Stupefy>>...
Reply

This looks amazing, Leona! Absolutely gorgeous!
Reply

Reply