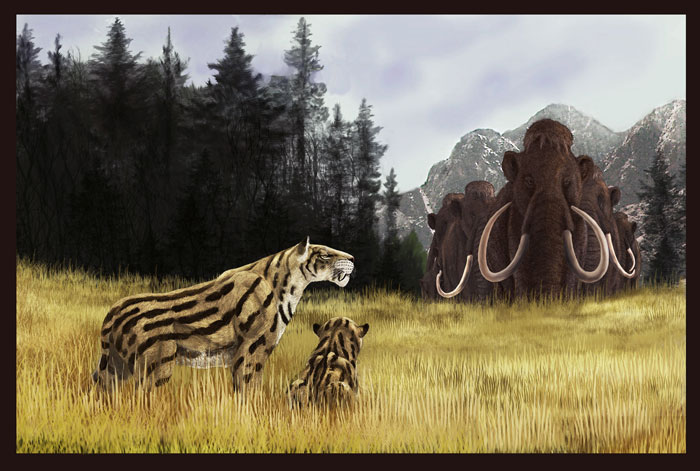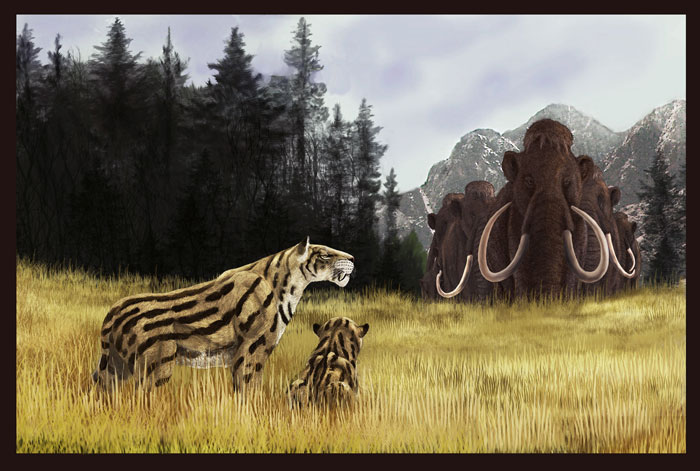 Watch
A woolly mammoth herd(
Mammuthus primigenius
) on their migration route, pass the domain of a Homotherium pair(
Homotherium latidens
),somewhere in North Europe mammoth steppe, in late pleistocene.
The Scimitars might not be a serious threat to the mighty adults, but still they can be dangerous for baby mammoths.
I created this work completely in PS cs6(even the environment

) with my Wacom bamboo pen&touch.
I hope you like it and please feel free to grant me your professional advice and critiques.