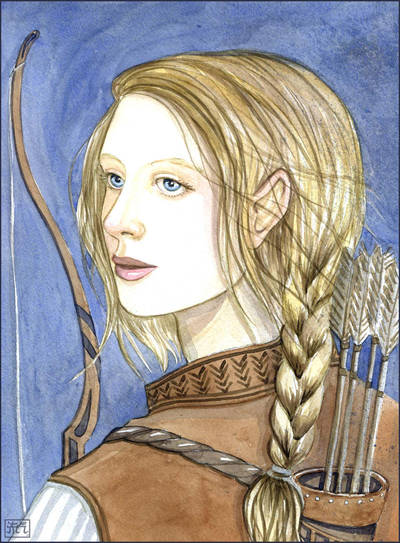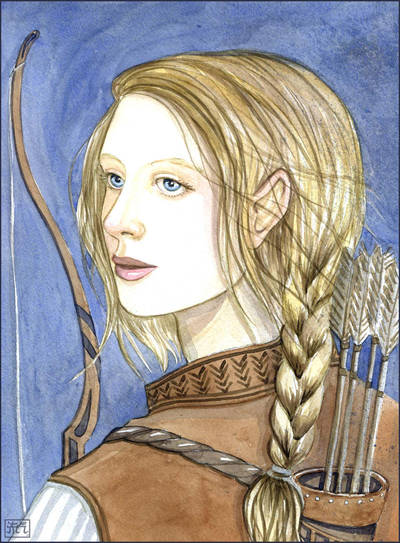 Title: Vanora - the Heroine of "Elfenmagie"
Medium: Watercolours

Finally the central character of "Elfenmagie" by Sabrina Qunaj.
Vanora grows up in a small village with her widowed father, a smith. She always feels as if somebody's watching her. When she's eleven years old a mysterious gold-eyed stranger called Glendorfil starts to train her in martial arts. He tells her lots of stories about elves that Vanora loves.
Years later she will discover that her own mother had been an elven princess.

Original version in German: www.amazon.de/Elfenmagie-Roman…

Two other characters of "Elfenmagie":

Glendorfil, oldest Elf of the Dark Elves and mentor of Vanora




Eamon, Vanora's best friend, who is romantically interested in her




Nevliin, Vanora's love interest



Das klingt, als würde ich es gerne lesen

Reply

truly gorgeous!!! love her not-so-tidy hair!!
Reply

Thank you so much for your lovely comment! Glad you liked her hair, I figured she would have been a bit dishevelled after her martial arts training.

Reply

Another beautiful piece. She looks like a really interesting character. Sigh. Really wishing I could read this in English.
Reply

She really is an interesting character. Alas, there is no English version (yet); I've even contacted the author to send her links to the illustrations and she very graciously responded to my mail. She told me that is was extremely difficult for German writing authors to get published in English speaking countries.
She also told me she liked my interpretation of her characters, and especially liked Vanora.


Thank you for your lovely comment on that pic.

Reply