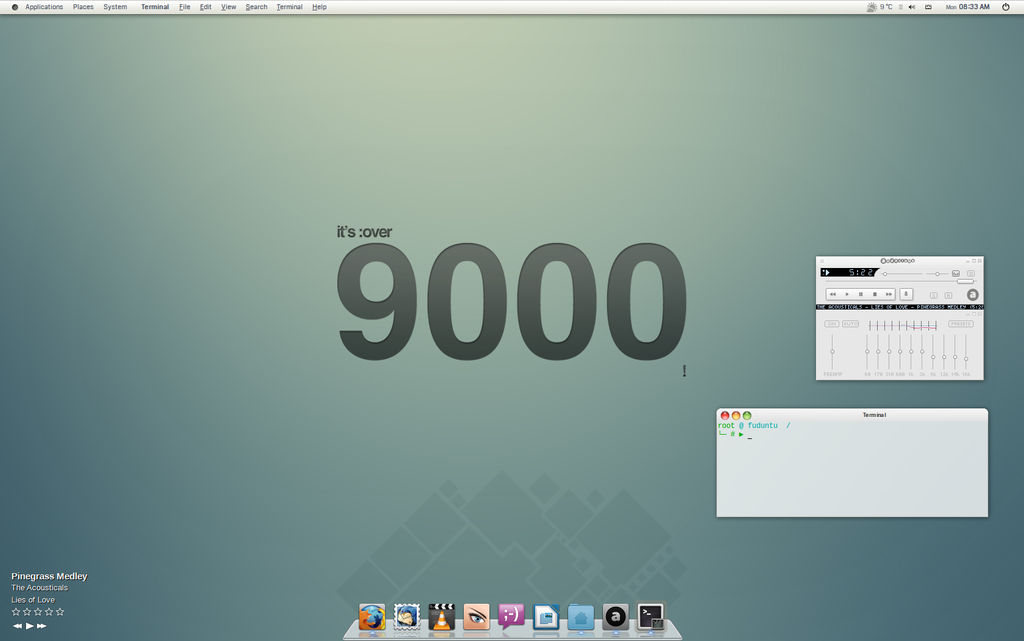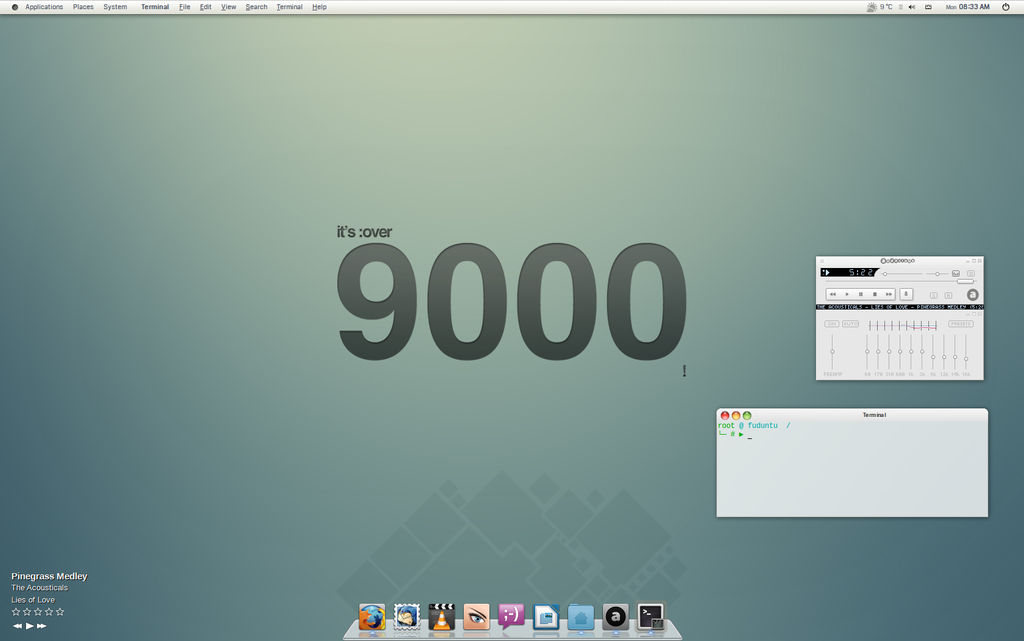 Watch

Reply

awesome desktop. Are you running fuduntu?!
Reply

Yes

I very like it!
Reply

and your bashrc too?! and how did you get convergloobus working? On my laptop it failed to reflect song changes.
Reply

hey btw, mind sharing you cairo-dock & audacious themes?
Reply

The dock is awn with default theme from Fuduntu repos

Audacious skin si also default.. there are 3 or 4 skins to choose from.
Reply

did you hear? They killed the project. Its gonna be officially dead before the end of this year! Sucks, bro......

Reply

Reply

Very nice...Leo!

Reply

Nice desktop, is this Gnome2?
Reply

Reply

Nice, I was going to ask what distro until I saw it in the terminal. I might have to check out Fuduntu.
Reply

Yeah, give it a try

Reply

Did you hear that they are no longer proceeding with Fuduntu? No more releases

Reply

Yes, the last release will be in september

So. no Gnome2 distro...
Reply