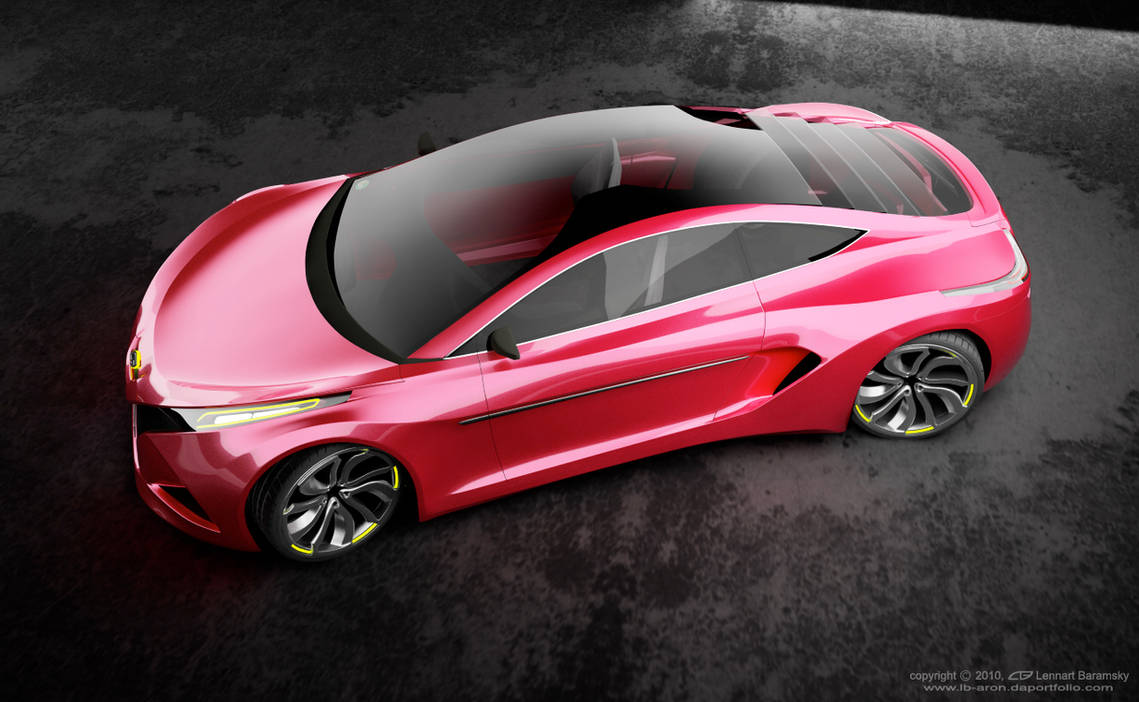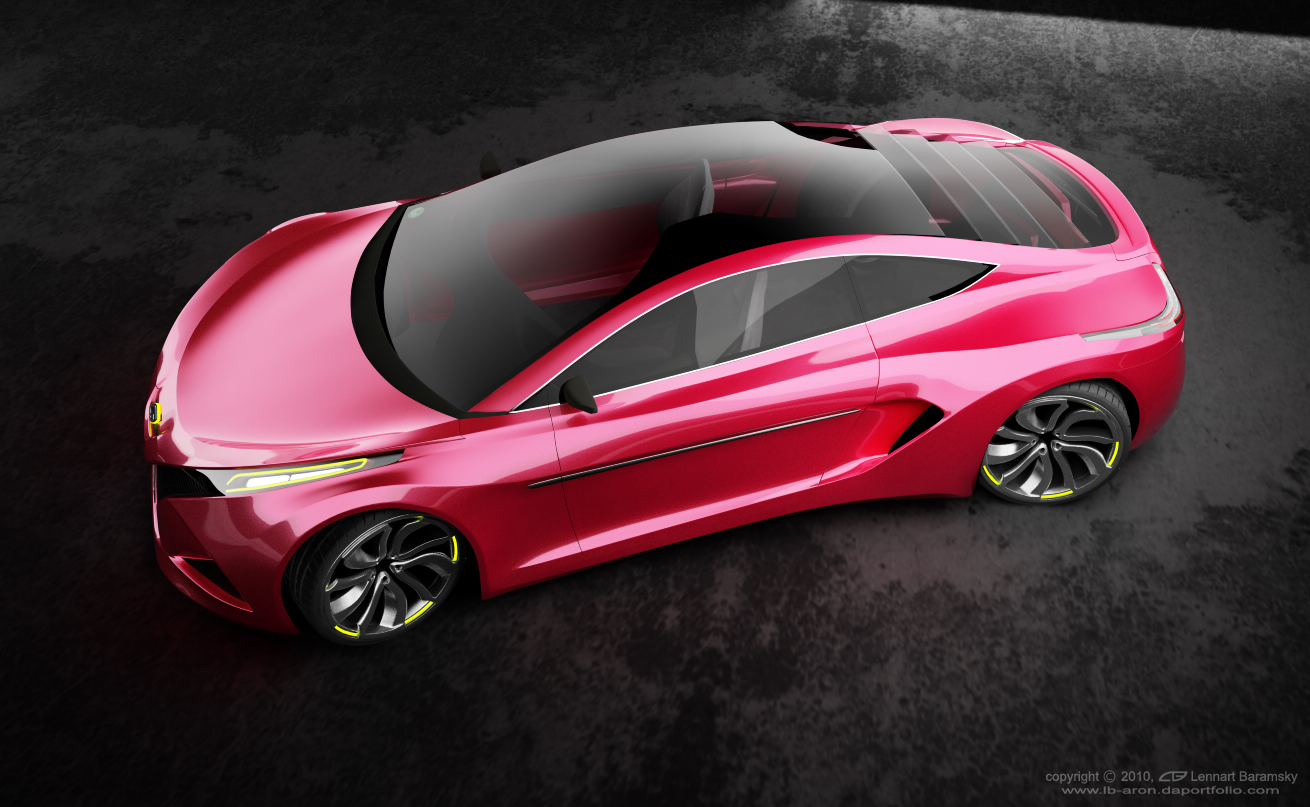 As a combination of elegance and sportiness the LB Aron is a design study of a 2-seater sportscar based on the Audi R8.
While the bodywork is built out of an eco-friendly, renewable fiberglas the engine solution comprises of a hydrogenic fuel cell and four electronic wheel hub motors.
Like in the Audi the engine (fuel cell) and the tank are located in the middle which assures a perfect weight distribution.
To be more flexible in the city the car provides the opportunity to steer even with the back wheels. Parking gets to a piece of cake.

Also visit: www.lb-aron.daportfolio.com

etwas zu starke reflektionen finde ich. selbst entworfen?
Reply

geschmacktssache, wa

aber ich weiß, was du meinst
eig war das auch nie als final geplant (siehe: das ganze interior fehlt), aber hab irgendwann die lust verloren..
da gibts nochn paar mehr:
--> www.lb-aron.daportfolio.com
ich sollte mir auch mal sone einheitliche hp machen wie du.. find die gut!
Reply