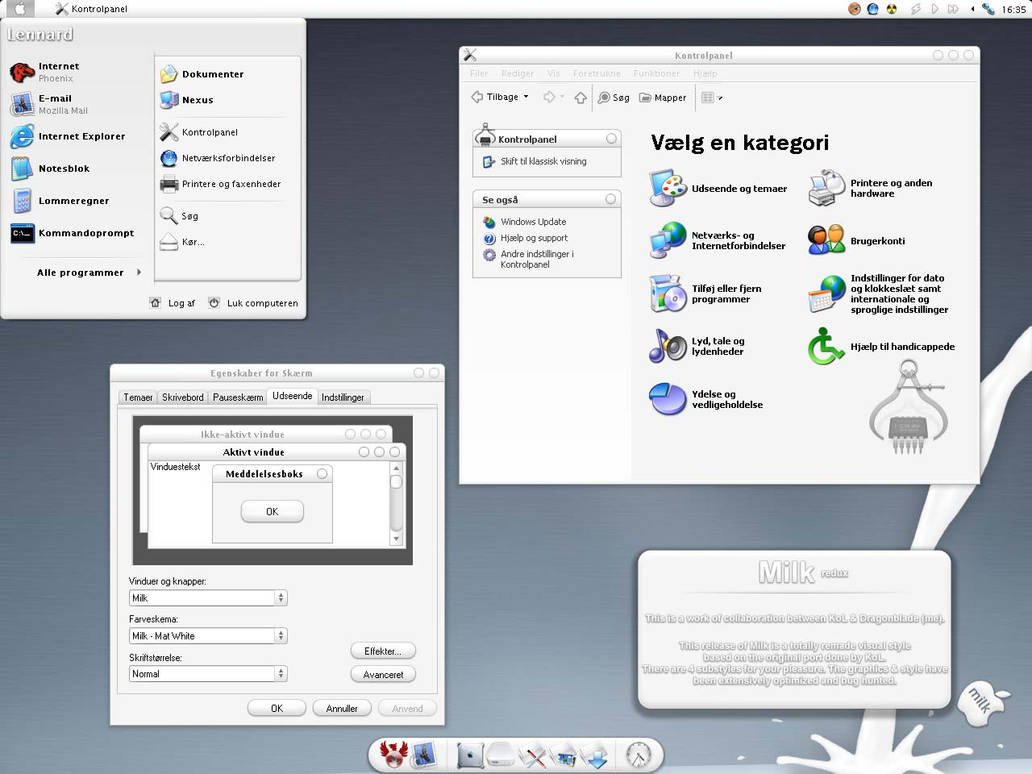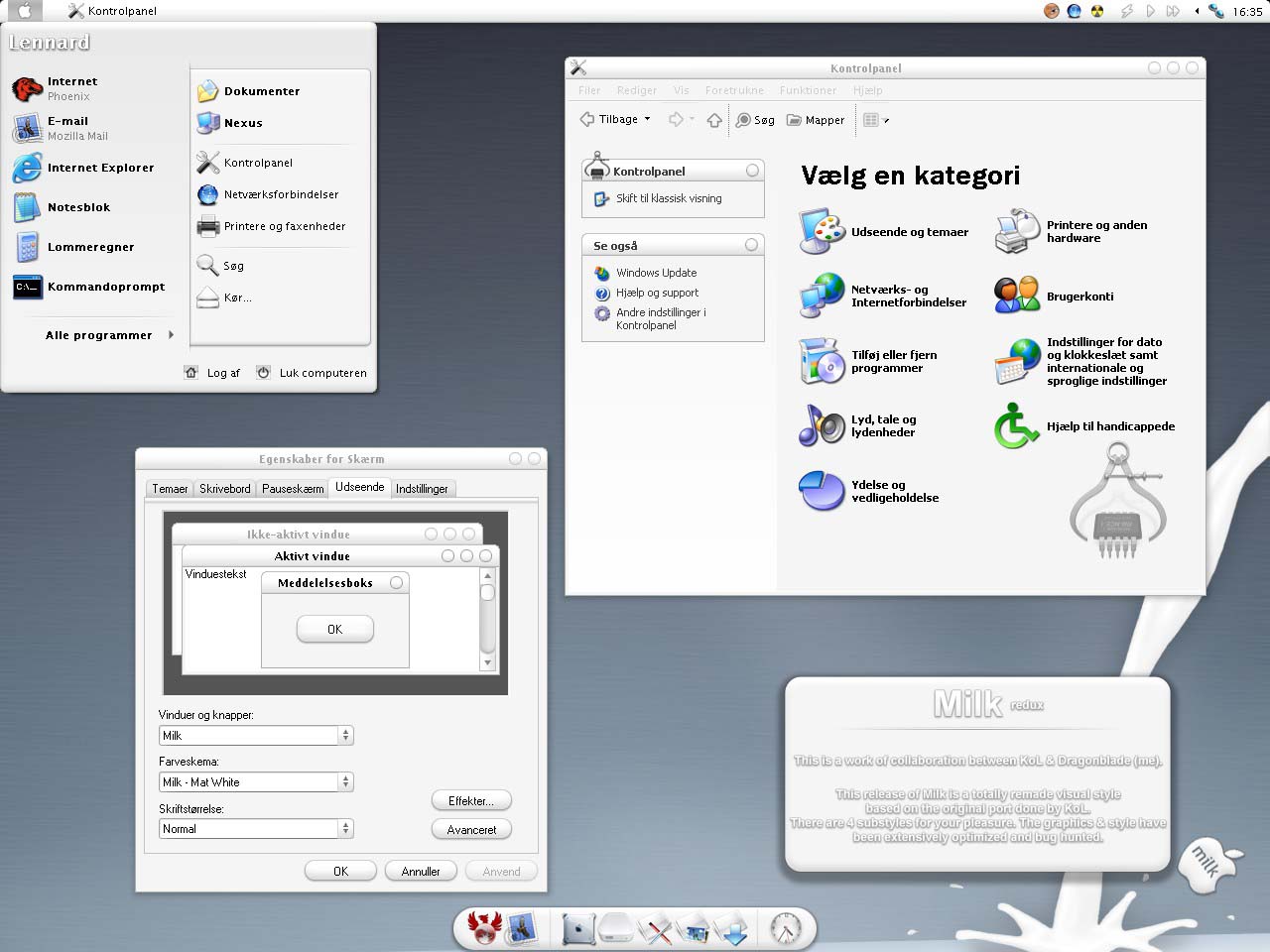 Watch
This is a work of collaboration between KoL & myself.
This is an updated version of Milk 1.5 port done by KoL.
This release of Milk is a totally remade visual style based on the original port done by KoL.
The original theme for OSX was made by Max Rudberg. (
[link]
) and permission was given to KoL.
There are 4 substyles for your pleasure. The graphics & style have been extensively optimized and bug hunted.
Most of the graphics and shellstyle are made or ported by KoL.
The remaking of the visual style, some graphics & startmenu, Yz Dock Backgrounds & Winamp icons by myself.
installation
To use this visual style you need StyleXP (
[link]
) or Neowin UXTheme Multi-Patcher v2.5.1(
[link]
)
Daily Deviation
Given 2003-04-28
Got Milk? No? Well, kol is known for his uncanny ability to create the most simplistic, yet sexy, Visual Styles around.
Milk Redux
by
lennard
is a collaboration between the two, of one of kol's most widely used styles. This minimal interface is perfect for those who do not want to be distracted by their OS when working within it! (Selected by $
jark
) (
Featured by jark
)