My portfolio of digital art
I create minimalist wallpapers of anime/manga that I've had a 'feel' to it--basically I've watched/read already. I also make BL (Boys Love) minimalist wallpapers for the Fujoshi's/Fudanshi's out there. Plus, I make cellphone/ tablet wallpapers for those who are interested.
I'm an Otaku, and I'm proud about it.
*All images used as references belong to their respective owners*
P.S. Yes, I love mudkips.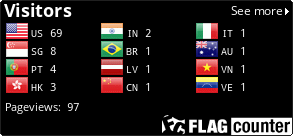 Favourite Visual Artist
Robico|Kuroquis|Owaru|Eiichiro Oda|Junko|Psyche Delico|Nekota Yonezu|Nakamura Shingiku|Eiki Eiki|Takarai Rihito|Moegi Yuu|Sakyou Aya|Ogeretsu Tanaka|Panco.
Favourite Movies
Final Destination|The Nightmare Before Christmas|Corpse Bride|One Piece Films
Favourite TV Shows
The Walking Dead
Favourite Bands / Musical Artists
The Script|Maroon 5|Avril Lavigne|Paramore|Fall Out Boy|P!nk|One OK Rock|Nano
Favourite Books
The Secret Series|Dork Diaries|Sword Art Online Light Novels|No Game No Life Light Novels
Favourite Writers
Tim Burton|Rachel Renee Russel|John Green
Favourite Games
Pokemon games
Favourite Gaming Platform
Personal Computer (My Laptop)
Tools of the Trade
Adobe Photoshop CC|Adobe Illustrator CC|Colored Pencils
Other Interests
Look at my groups