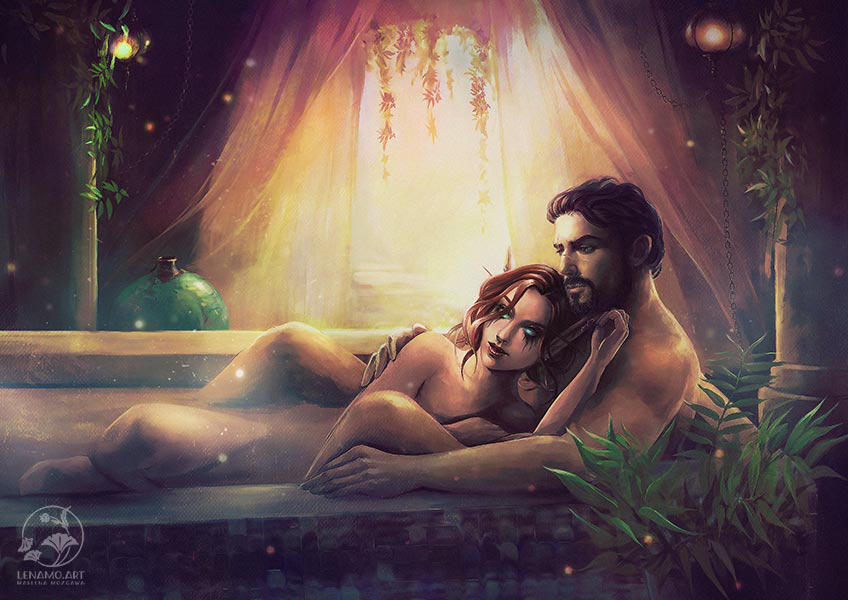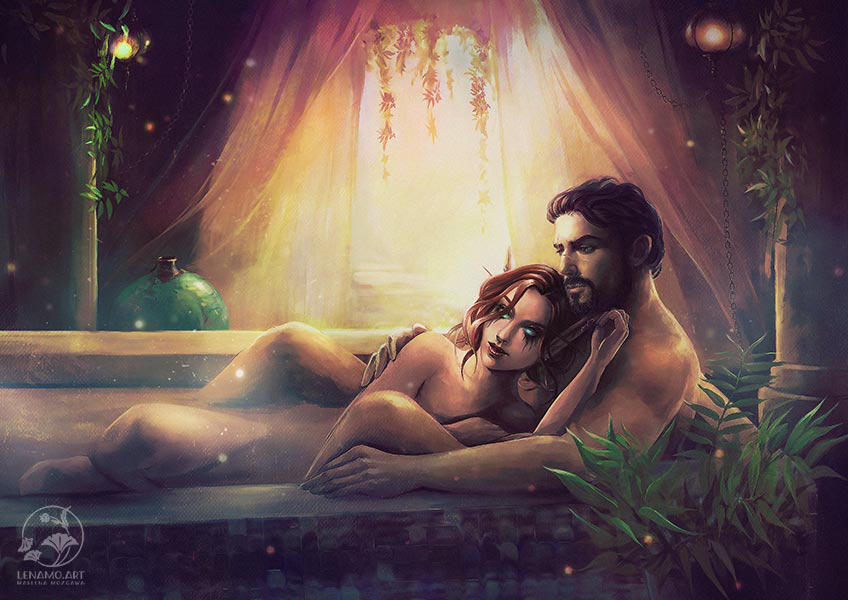 Watch
I've painted this sweet illustration few months ago. I really like how it turned out. The sunset, hot bath, and someone you love. The perfect evening after the day of fighting <3
Get your art UNDER CONTROL!
online course that will guide you through art fundamental!

beautiful work



Reply

Reply

Reply

Aw, Marlena, this one is so sweet. I want to go there with my wife. Great job! X3
Reply

Right?! Peace and silence... I guess, we can take our SOs to SPA, close enough!

Reply

Well, mine doesn't really have any interest in spas. I guess we are just weird that way. Secluded cabin retreats however, like in your story, she would go nuts for. It would be like our honeymoon in Maine all over again. The cottage was situated on a rock hillside embedded in a hemlock forest overlooking the shores of China Lake. It was almost completely silent save for the sounds of the wind sussurating in the canopy overhead or the eerie cries of the loons across the misty water in the morning or an occasional boat passing by on its way to fish.
Reply