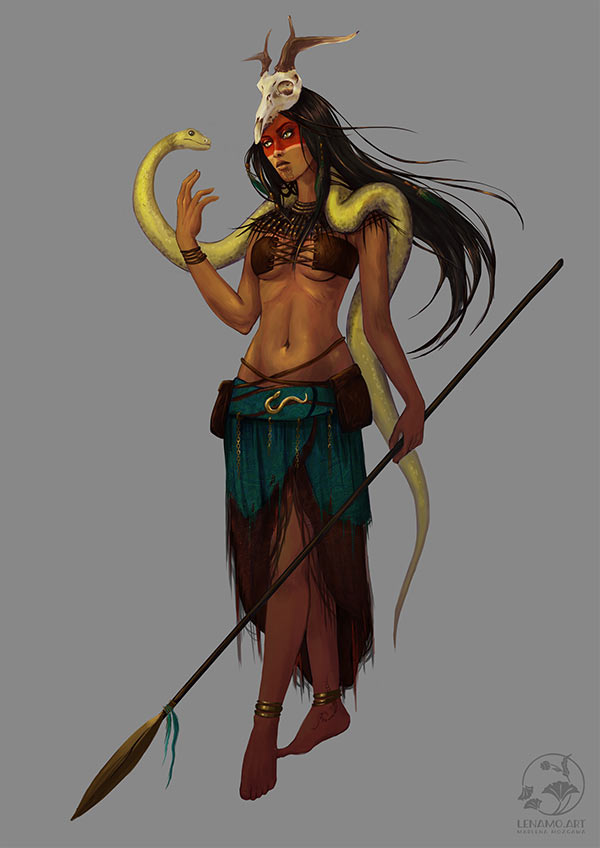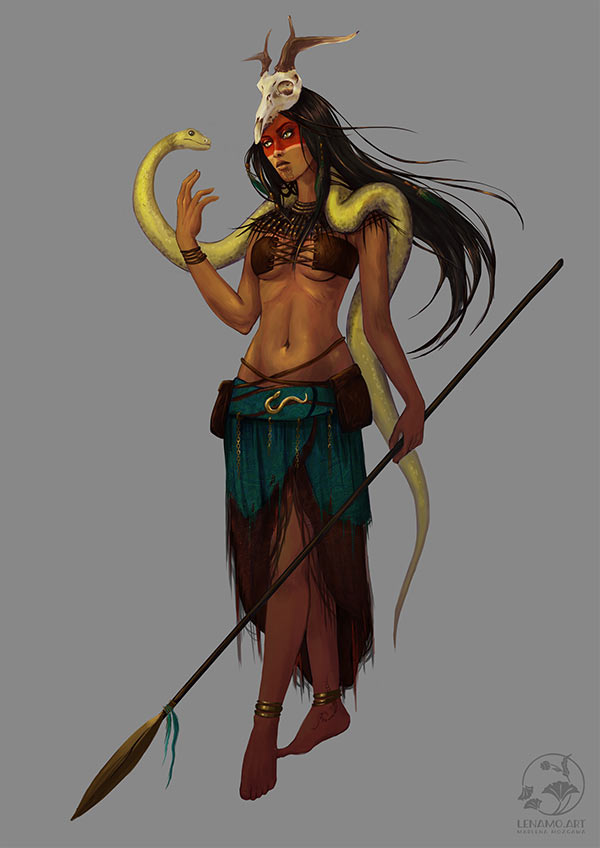 Watch
---
---
I really enjoyed putting together this character idea and creating this concept for
kabwis04
! Fern is so beautiful and wild!
If you guys enjoy my drawings throw something to my tip jar on
PATREON and check out my awesome rewards! Thank you!
---
Commissions: OPEN
FREE SKETCHES
or
PAID ILLUSTRATIONS
.

Reply

This was for one of my c haracters and I am SO happy with the results. I have had two other character pictures done as well and can't wait for the next one! You always do such a beautiful job. thank you again
Reply

You know that I love Fern's idea! It was awesome to put together all the elements and create such an awesome character!
Reply

Dziwne, że ten wąż się nie boi widząc tę czaszkę na głowie !

Reply

Przecież widzi, ze to nie czaszka węża! Poza tym pewnie pewnie sam zadusił jelenia z którego jest

Reply

Reply

Reply