447 Favourites
9 Comments
5K Views
tumblr
||
drawcrowd
||
artstation
||
behance
||
facebook
||
instagram
another year down, it's time for a quick summary.
2018 unexpectedly turned into a year of pale haired boys around march, when i realised i had three such pictures in a row. it became an.. interesting exercise in self discipline.
all in all, while not exactly completely happy with all of these pieces (because are we ever?), i'm glad i got to experiment a bit while also making my works look somewhat more consistent. it was nice to explore new ways of working with colour and going a little bit brighter without loosing the subtly dark mood i enjoy. i'm looking forward to see where the next year takes me.
let the 2019 treat us all well~
----------
2017: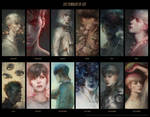 2016: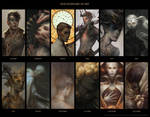 2015: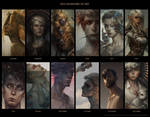 2014: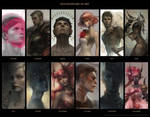 IMAGE DETAILS
Image size
1280x1000px 879.77 KB