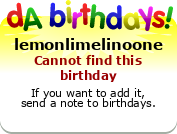 hello!!! i am Gabriel!!

DISCLAIMER: my older art is TERRIBLE do NOT look at anything from before 2017



lemonzlimez, rabiiez, priondisease, and rabii3z are all previous tumblr urls of mine so that's why my art has a bunch of different signatures!!!!!!!! but i promise they're all me!!!! currently i'm emeraldzplash!