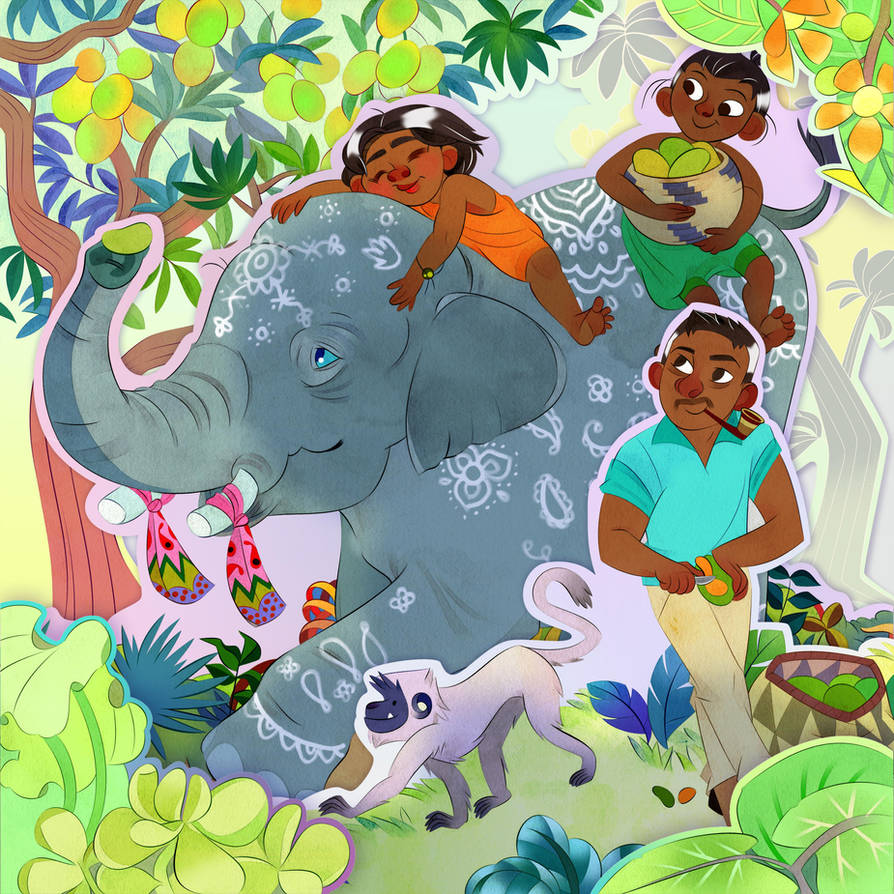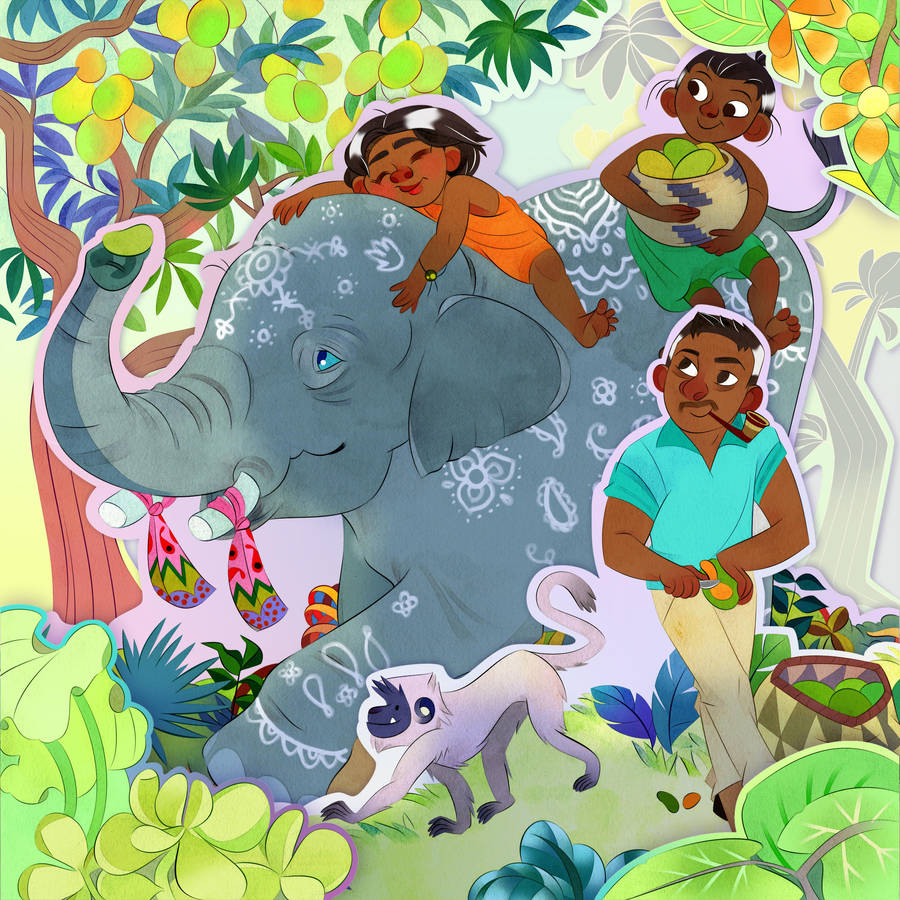 Watch
New diorama (well, theoretically - this is another that remains yet unbuilt. If anyone going to Ikea wants to get me an 8" x 8" Bredaryd then we can get three dimensional, friendo). Sometimes you decide a piece is done when your hands are too sweaty to hold a paintbrush. Ah summer!

Watercolor & digital media.

so beautiful and heart-warming!!!!!!!!!!
Gorgeous colors!!

Reply

Reply

Reply

Adorable!

Reply

This is spectacular work! They got the best helper they can get when it comes to collecting the mangos.
Reply