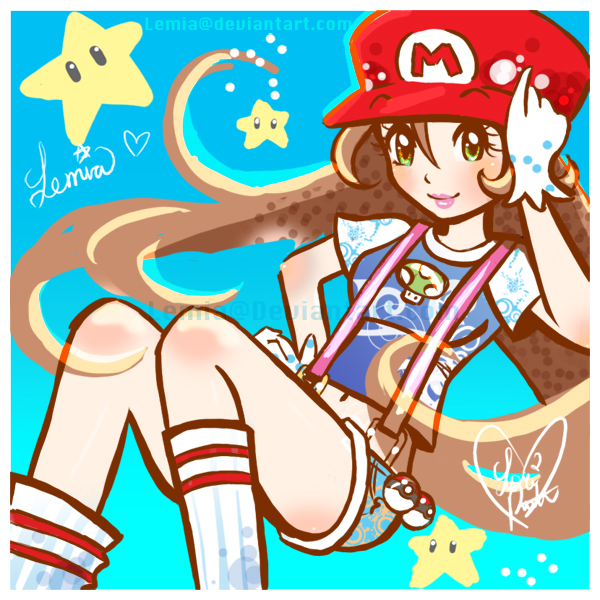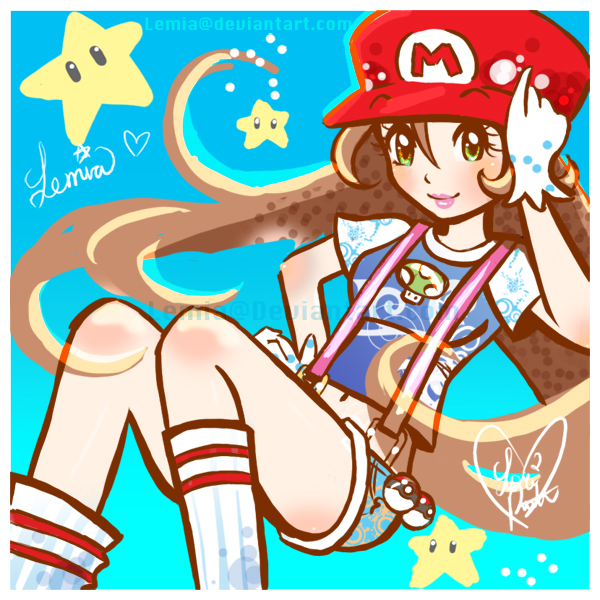 Watch
Gonna use this for my ID but... Gotta see if it fits right I guess. XD Probably won't and I'll switch it over to a different category.
ANYWAY! This one is a bit different style in the way I colored it. It's just a quick pic I made while watching TV tonight. x3
I LOOOOVE super mario galaxy 2! :3 It inspired me to draw this.
Lemia Crescent ->

Outfit Theme -> Nintendo
OH! And I'm totally aware one of her legs is draw poorly. And some of the stars are also, I just don't really care. XD It's too hot to care! Graduation is tomorrow. :3 I'm excited.