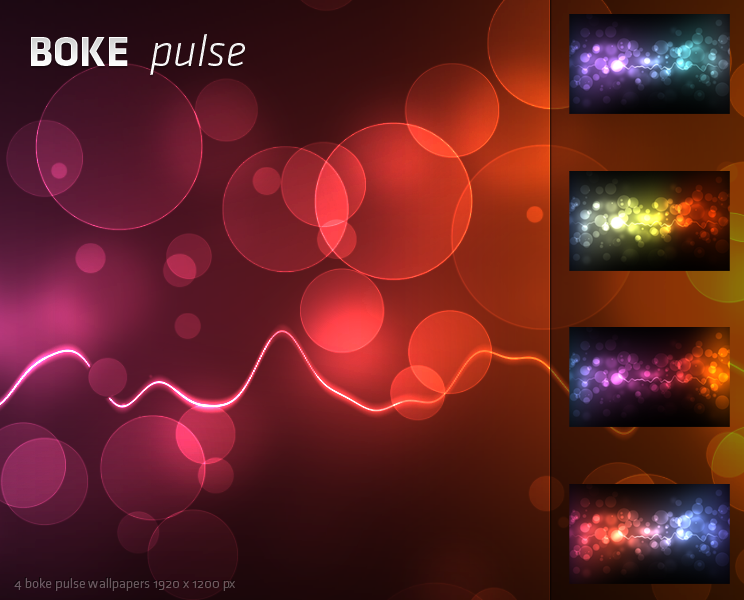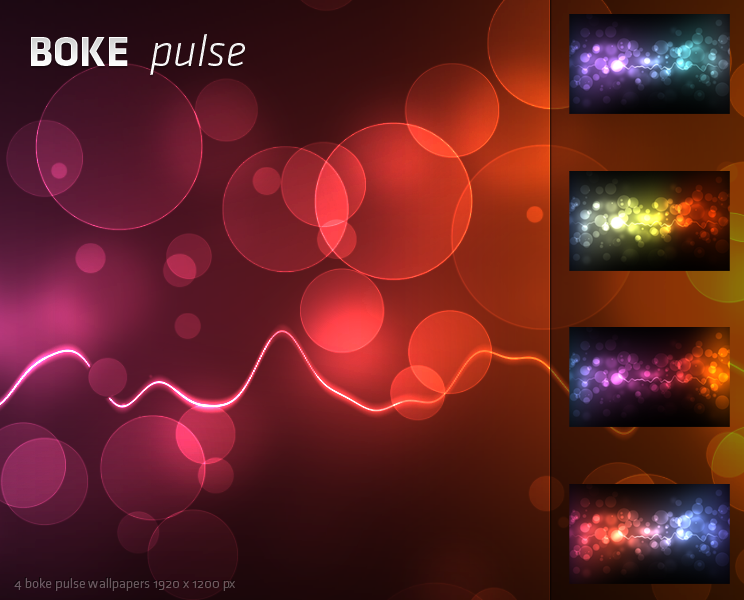 Watch
Yes, I know, just another boke out there.
I was just making a little class to a friend in photoshop to teach him about layer styles, brush techniques and stuff and ended up making another bokeh.....
4 colors available. All in 1920x1200 px resolution.
Enjoy it

Read the readme file in the zip file please!
please, if you downloaded this and like it try to give it a little fav, so it's easier for others to find this and also enjoy it

Well the idea is not "VERY" original because there are plenty of bokeh wallpapers available. But what this bokeh wallpaper has got is the eye popping and deliciously awesome colours combining togather to make it one of the best bokeh wallpapers available. As always Jeremy has done a tremendous job in making this wallpaper, everything looks perfectly awesome and love the glow inside the wallpaper which makes the wallpaper even more appealing. The variety of colours leaves people to choose the favourite of their colours.

Hope you keep up your awesome work Jeremy and you keep contributing such awesome work.
The Artist thought this was FAIR
57 out of 62 deviants thought this was fair.