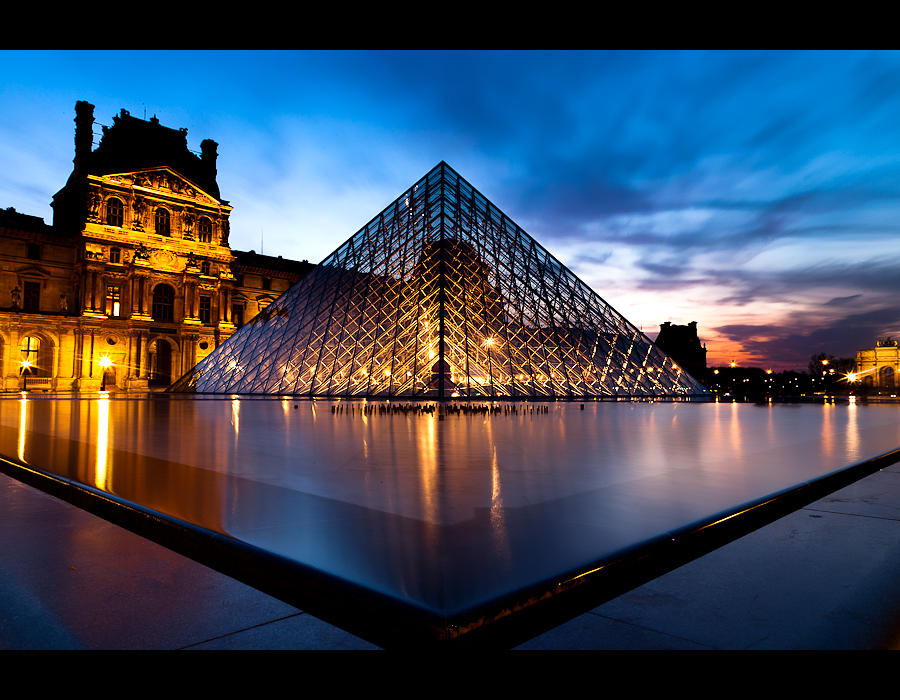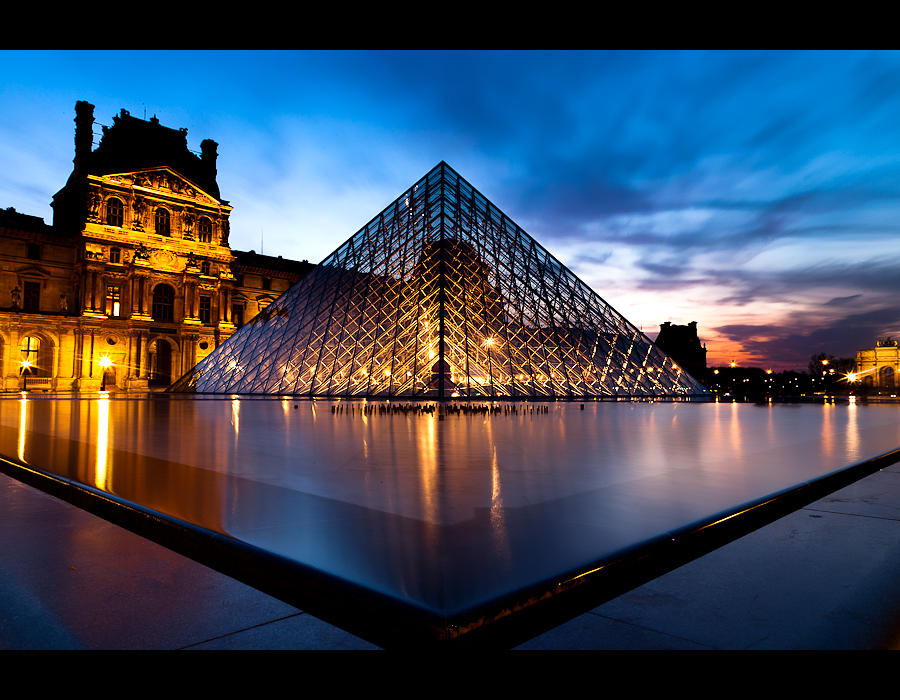 Watch
Daily Deviation
Given 2011-03-15
What first attracted me to this piece is the colors in the sky, the lights within the glass pyramid and the lights along the Louvre. A really otherwordly feeling. The blur with the clouds in the sky is especially impressive and adds to the piece.

In terms of angling, I think this was done extremely well to have the point towards the center and using the lines to create a wider frame for he eye. It certainly makes this an interesting piece to look at.

In terms of anything I can see to improve on it might be a trick of the light or the reflection, but it looks slighly tilted...but I think it has to be the light or something. Other than that this is a really unique piece of a place that is photographed quite a lot.

Good job for you to capture the beauty of this place and great timing!
The Artist thought this was FAIR
47 out of 48 deviants thought this was fair.