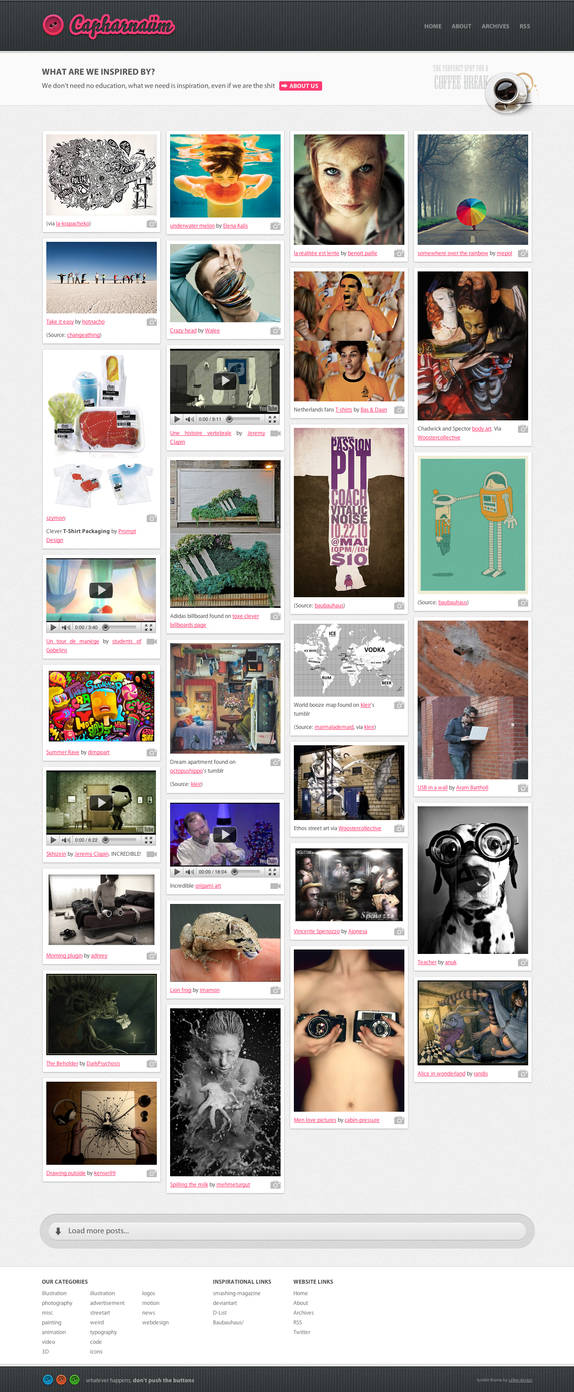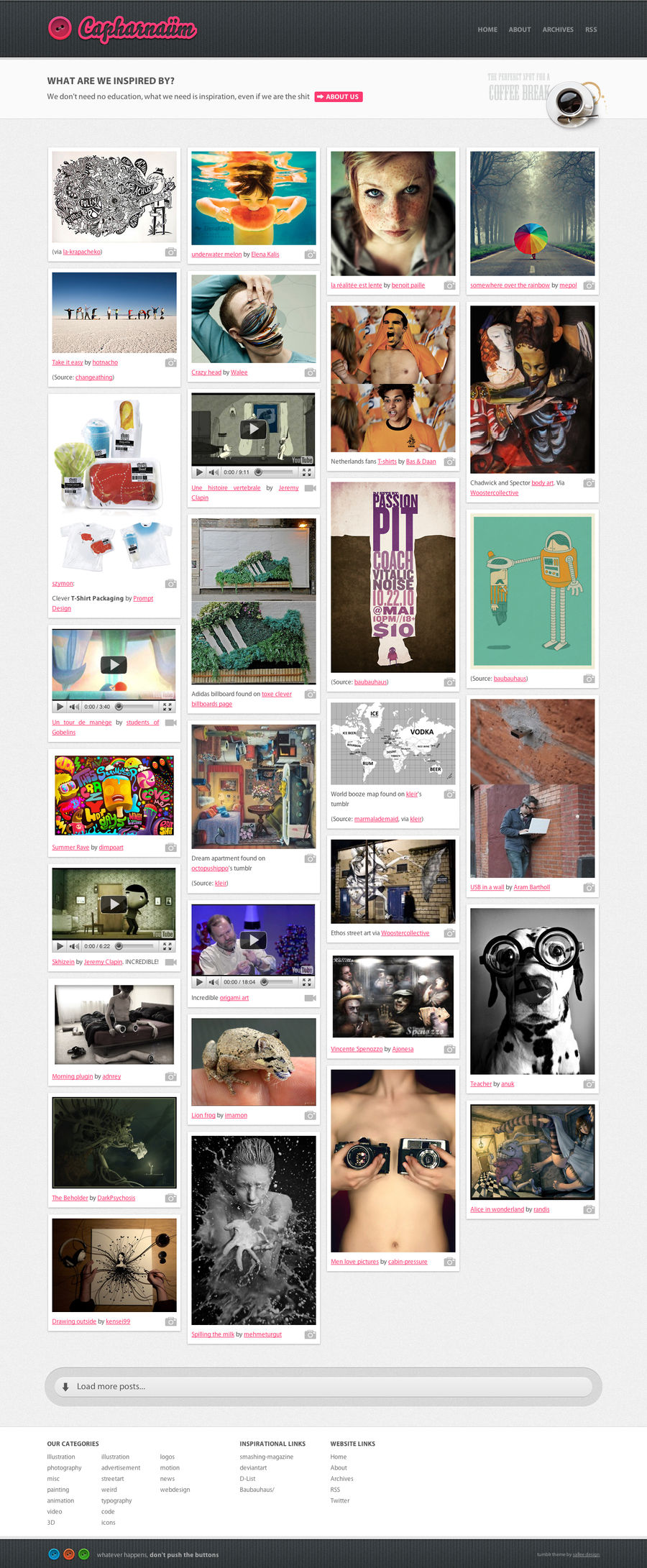 Watch
I am very proud to present you
CapharnaŁm
It's been a while I wanted to launch an inspirational blog with some friends, to be showing to the people what inspire us on a daily basis. This last week I made that idea a concrete project and finally launched
capharnaumm.tumblr.com
It is a tumblr theme. Heavy usage of javascript is used and the blog come with these features:

usage of
masonry jquery plugin

fluid layout with 3 or 4 columns

all pages are loaded in the main page, avoiding passages to new pages and making a nice mashup of images with masonry.

no ie. i haven't even tried it on it. And I won't

PS: go and click on the footer buttons for the completely unusefull feature of the site

Hope you will enjoying, and if you like it, you can suscribe to the
rss
of the site or it's
twitter
.

nice

Reply

high quality stuff

Reply

Nice design man

Reply

very nice Jeremy

Reply

so good!


Reply

Intriguing inspirations ;D
Reply


Yes it will be very very variated since I'm gona be posting stuff, my bro that is much more into pure artistic concept will be posting also and othr people. I wanted that so we can have a mass variety of things in it

Reply