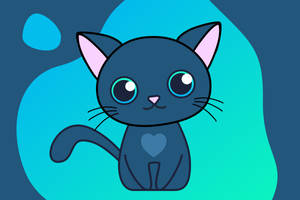 Support Kitty Pack
This tier is for supporters who just want to help out while gaining some benefits!
---

Description
FIRST NOTE:

I stand by my idea of sharing knowledge for those who have to study knowledge up and close, I spend much of my time to create templates, sources and free give-away's
For all that time I spend in designing and sharing my knowledge I just ask a small thing in return... That would mean commenting or set this deviant to your favorite when downloading.
It's just a second of your time and for me it's showing me your recognition to my work.

Regretfully many web users just download everything they find and leave no comment or even leave a note.
So for those, please favorite it when downloading and/or using the source. (It's just a second of your time) FREE PHOTOSHOP™ SETUP ICON PSD FILE.
This source may be used on applications, websites and all other developments I forgot to mention.
This source is also a good tutorial for newbies on Photoshop™ to study how this source was created.
Original setup is 256 pixels in vectorbased layers. Smaller icons needed to be scaled by yourself.
RULES FOR USE:
1. When using this template, post copyright for this source in your project (Including author name and link).
2. Do not sell or redistribute this file without my permission.
3. Downloads, sharing can only be done through this website (URL).
4. When you use this design in your project, leave a comment on this deviant with link to project please.
5. You are free to change alter the whole source. But copyright remains.
6. All other rules that are stated in the "Creative Commons Licence" (
[link]
)
Enjoy...
Le Marquis