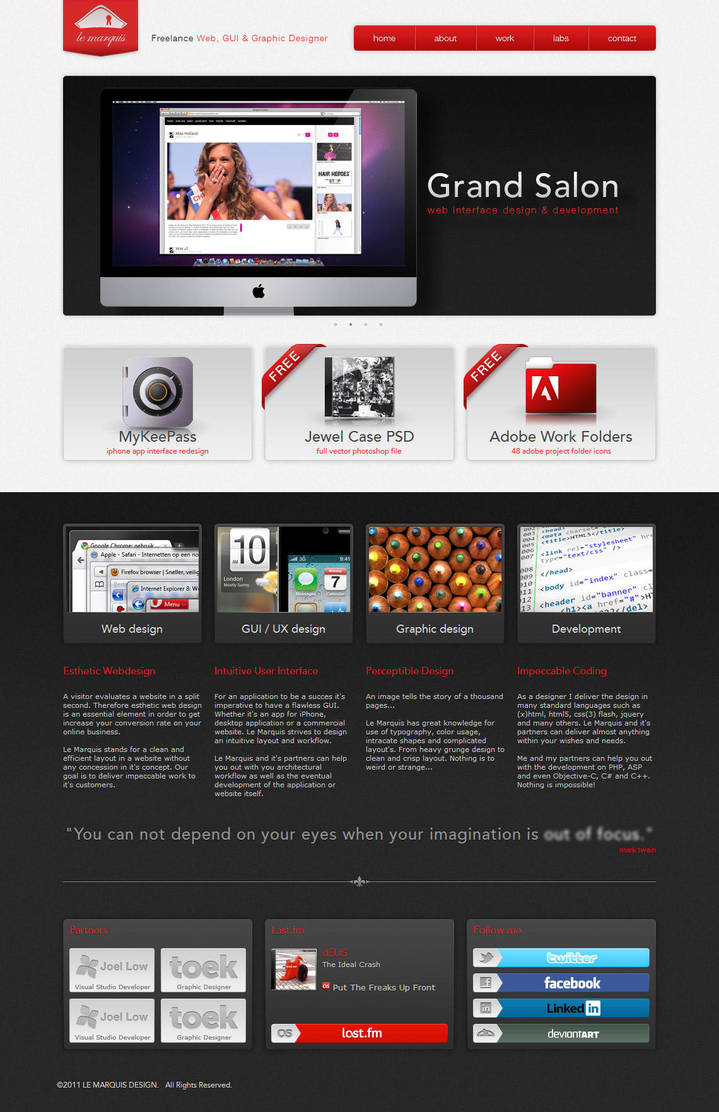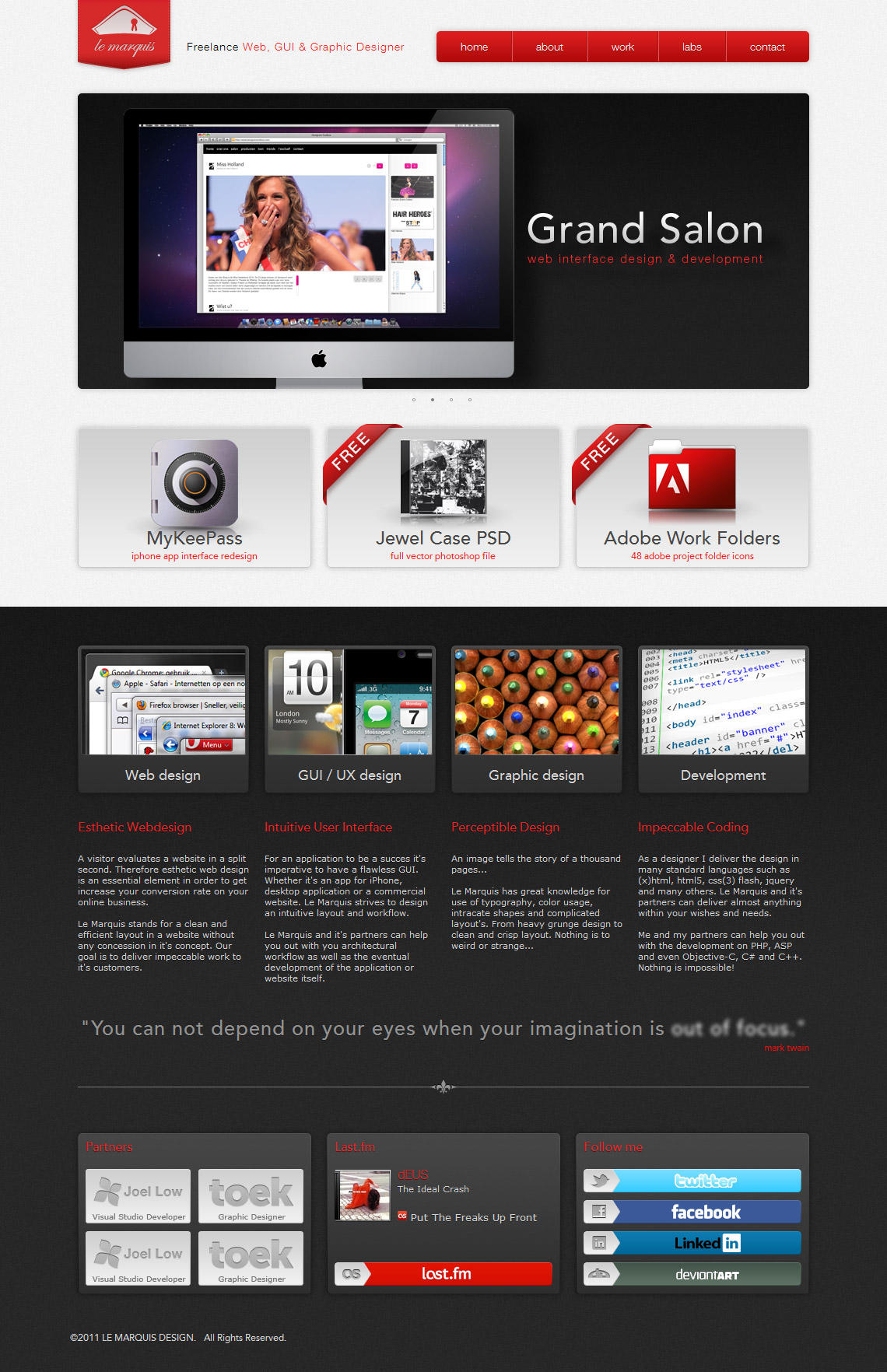 Watch
Hi guys and girls,

here's a preview for my new and upcomming portfolio. After having my fifth version for about 5 years it's time to move on now. This time I decided to move to HTML5, CSS3 the future of the web. Not that I neglect Flash at all, but it makes things easier when you consider Flash is still not supported on the iOS platform.

To be continued...

Awesome design, I like how you can easily find what you're looking for with the simplicity of the site. Great job!

Reply

A little understanding of Interaction design and a clean layout does make the difference. Thank you...
Reply

Reply