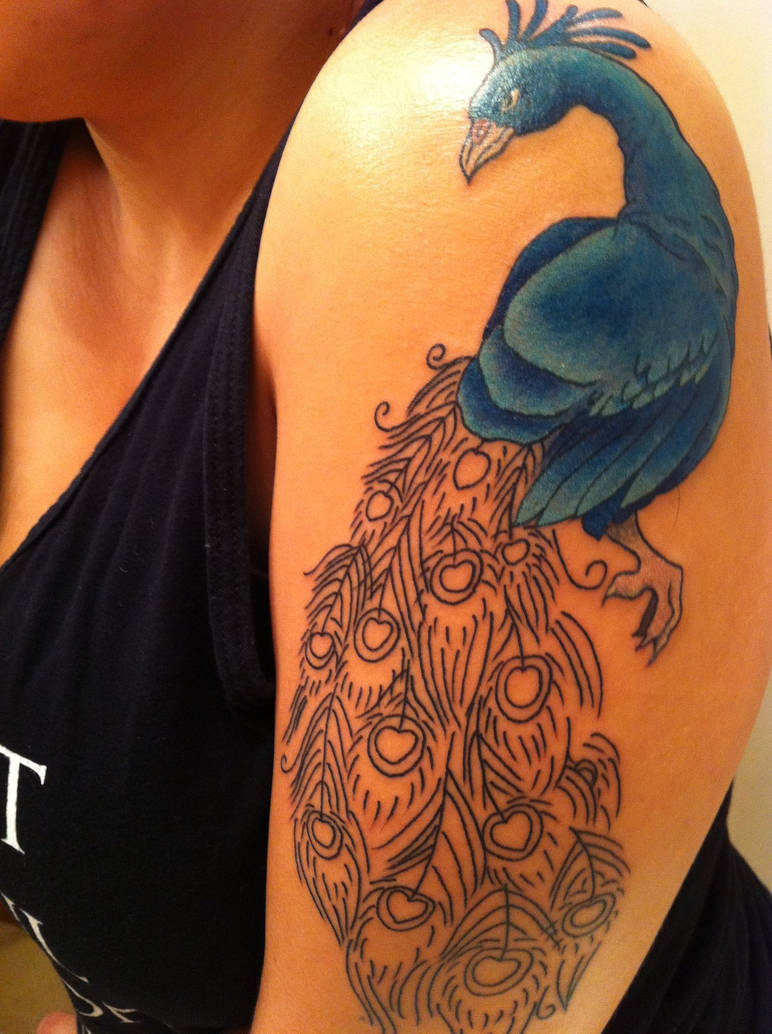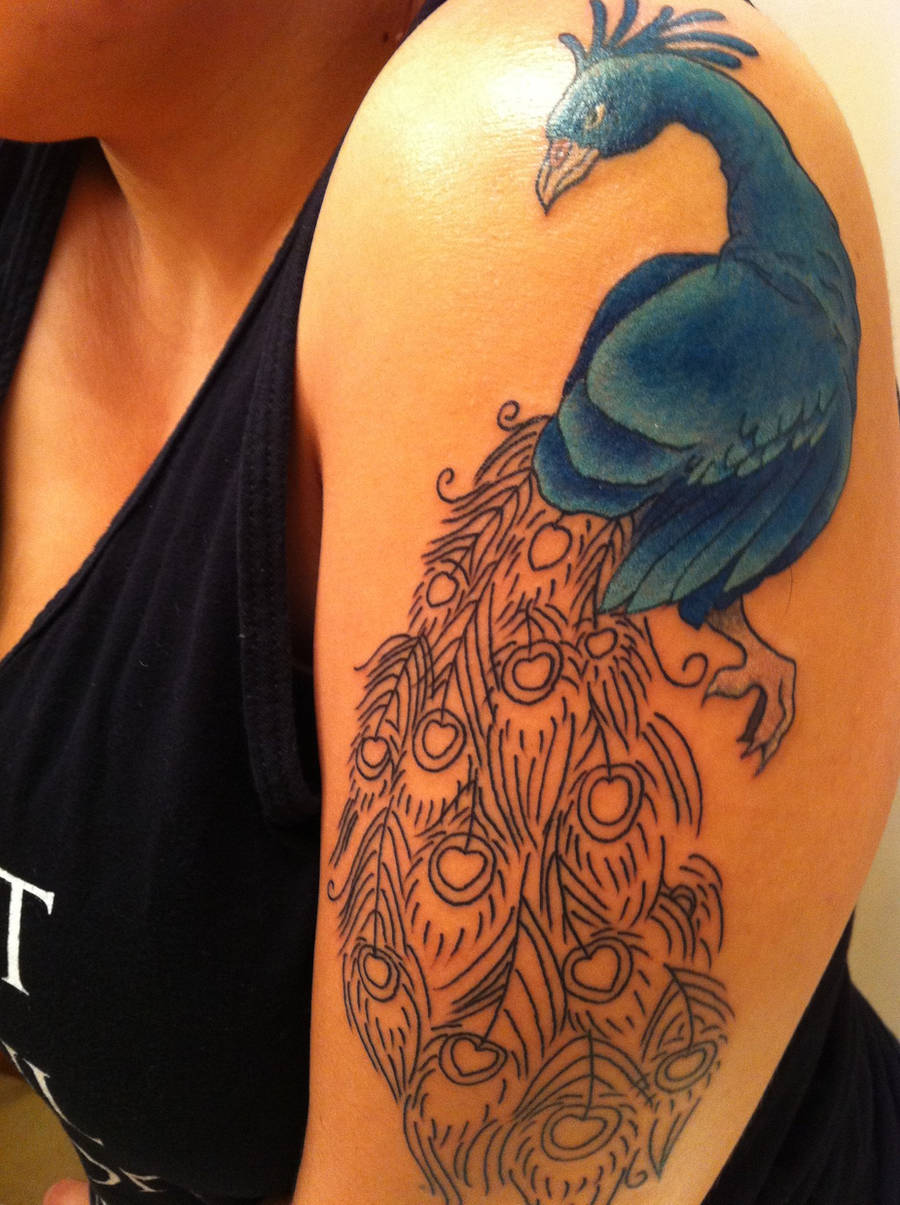 Watch
02/21/11 This is the results of my tattoo. I have one more session to go to fill the feathers in with color. VERY VERY VERY BIG THANK YOU to ~zudjelovic for letting me use the peacock design [
[link]
] (:

I am so excited about this! It looks amazing on your skin, and the tattoo artist did a fantastic job on it! I never imagined one of my drawings would end up on another person's body, but here it is. I can't wait to see it finished. Thanks so much for making my day.

Reply

Thank YOU so much for letting me use your beautiful design. My tattoo artist was so excited to do my tattoo, and she absolutely loved your design. I'm so excited to get it finished and show you the ending results!
Reply

It look like its going to be awesome!
Reply