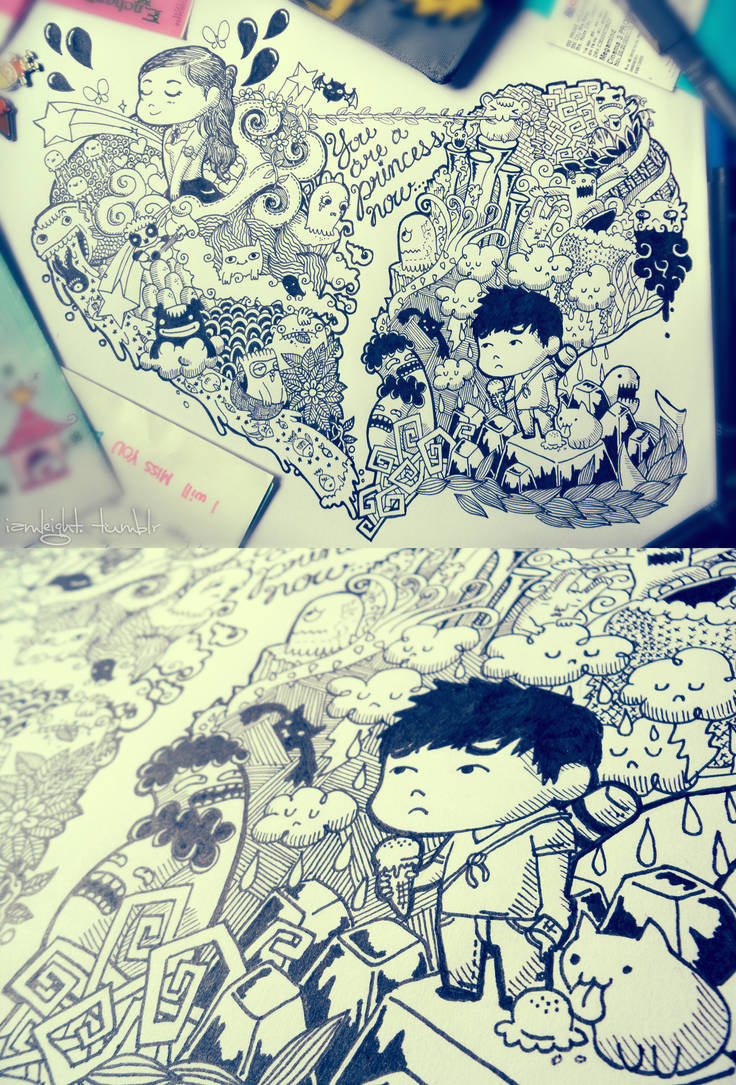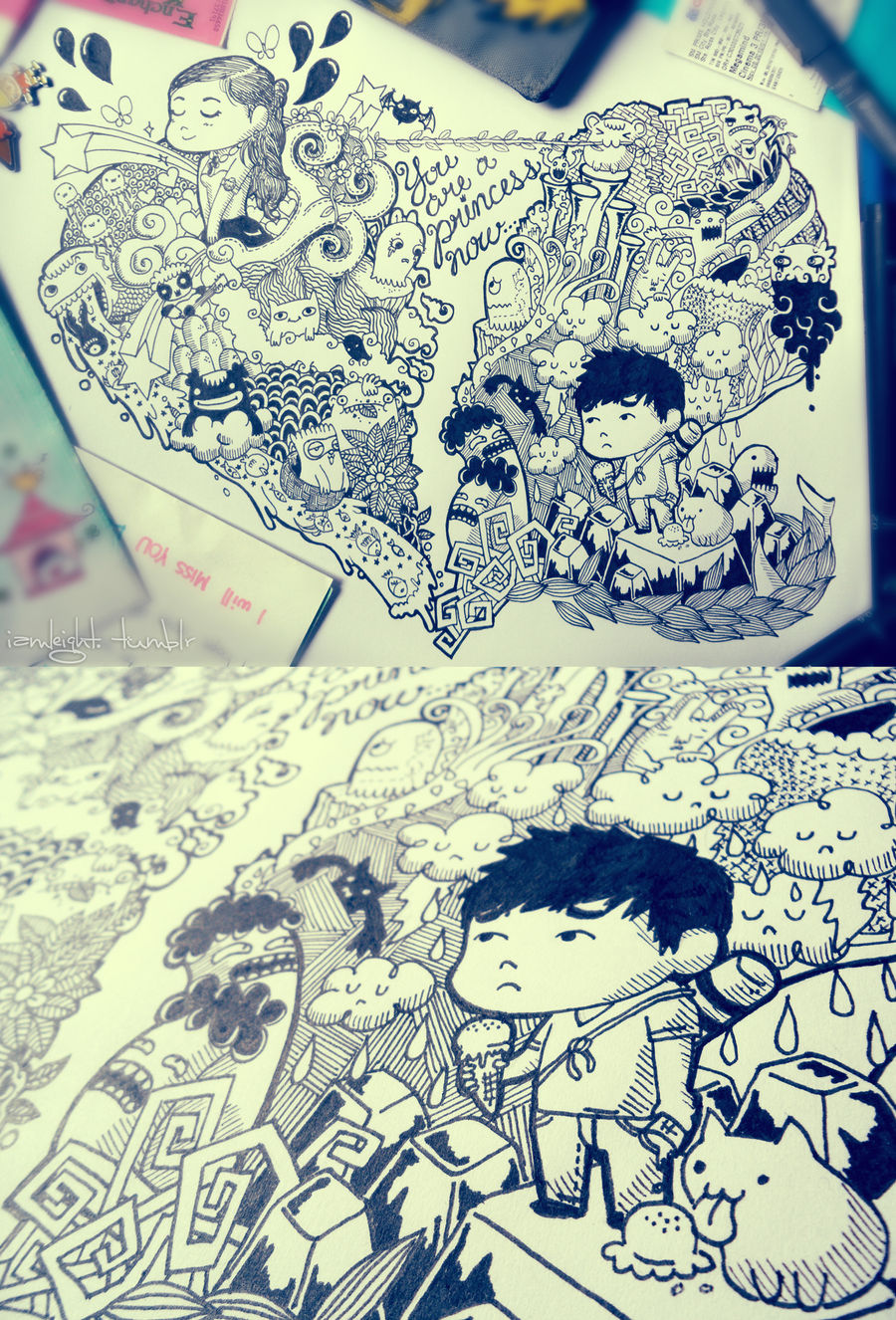 Watch
"you're a princess now, how am i going to talk to you to make things right,,"

"yeah, i was kinda sad when i made this.. but i'm ok now, because of this doodle, we're friends again..

"
I have taught fine art and copyright law for over 40 years and , truthfully, I find nothing wrong with this...It is well thought out and expressive and it shows a sense of drame and or mood if you will...I completely love this!!!!! It is its own little world it is well drawn..this is listed as a doodle But I find it stands all alone in and of itself. I would buy things like this. I believe you should continue in this venue perhaps tell everyone how this came to be, or rather create a tutorial and encourage people to doodle with a purpose, you know , doodle their thoughts and emotions. self directed if you will.
The Artist thought this was FAIR
4 out of 4 deviants thought this was fair.