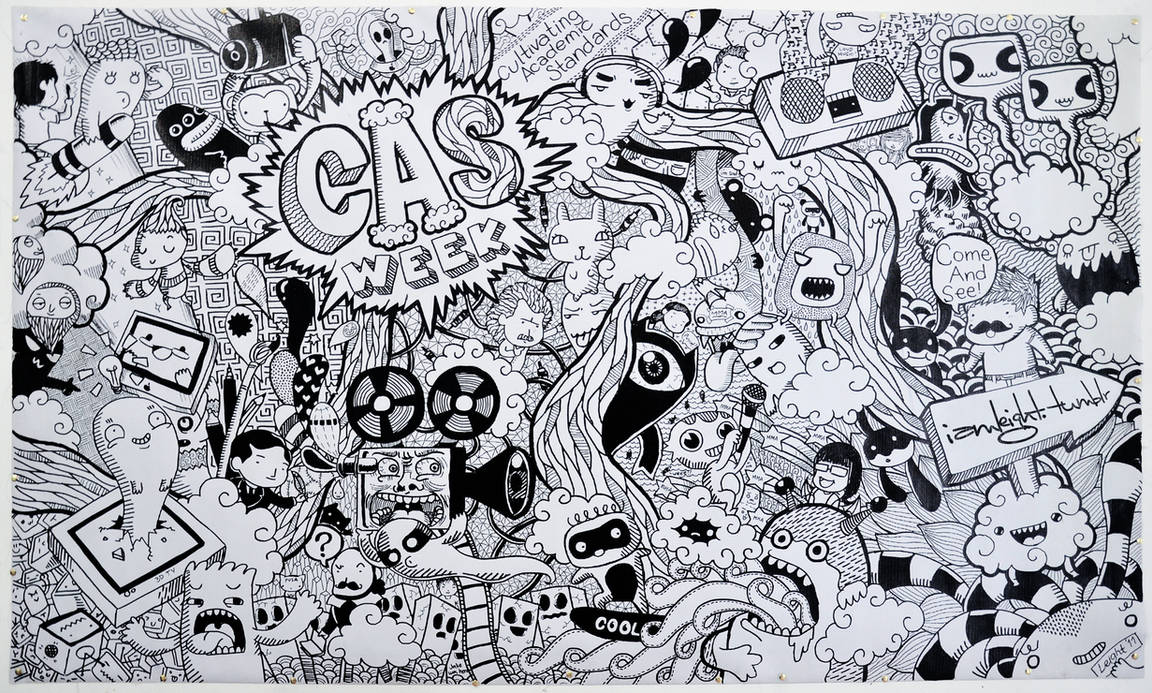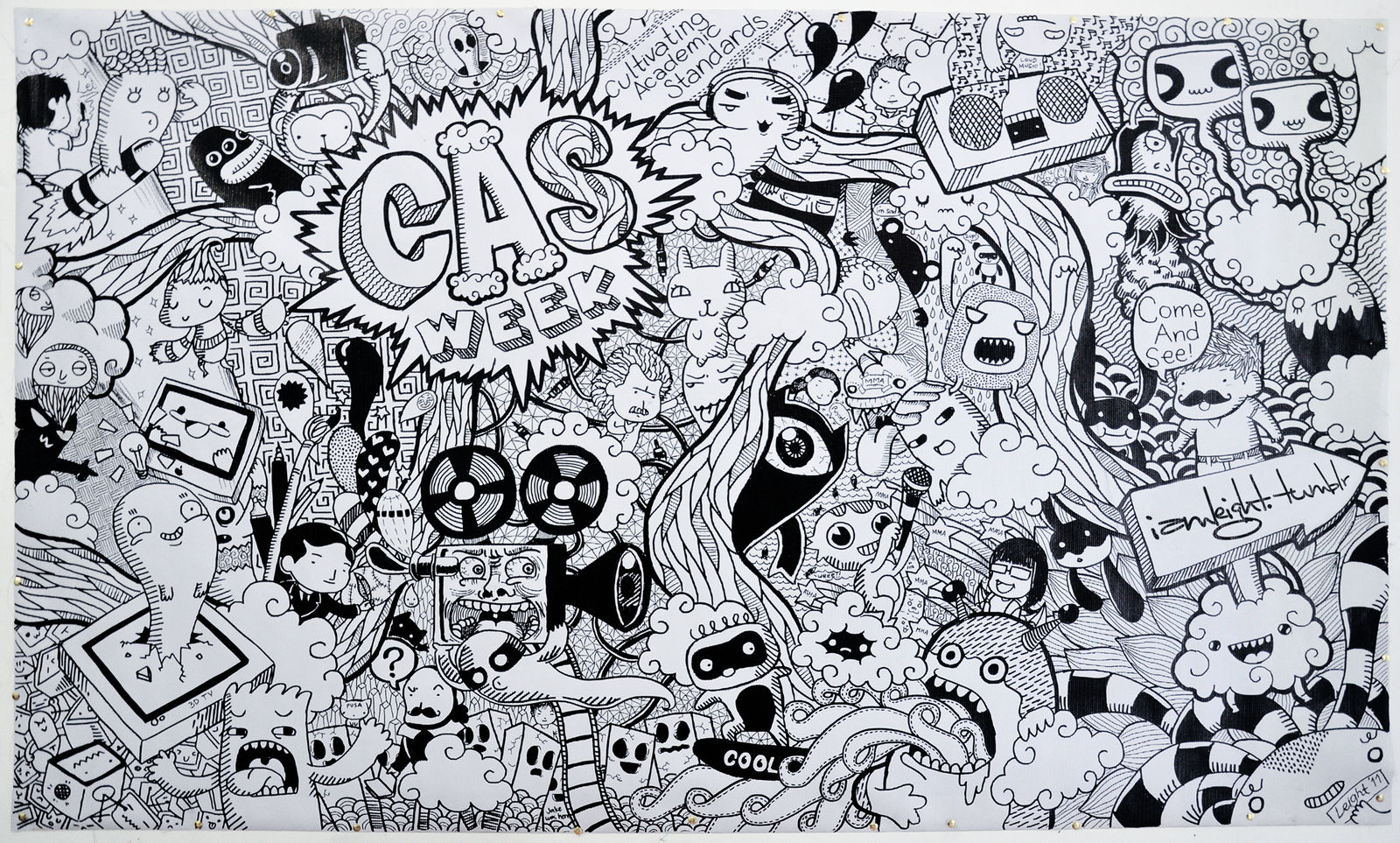 Watch
This is the doodle I made for my school Organization, it's the largest doodle I've made so far, it's for the CAS week ~College of arts and science week..

I used 3 different kinds of marker pens in creating this doodle..
I've gotta say, I'm very happy for the result, students in my school went crazy about it, some guys even ask me to sign their arm with my marker.

some people say sooo much good things about it and it really makes me happy to hear those kind of compliments.

God is Great.

Oh my word! This is amazing.
The patience the artist (you) must have to create such detail.
It's so busy that there is always something new you find, normally busy pictures would put people off but this just draws people in.
From the wonderful use of different patterns in the background to the crazy characters one can just imagine it coming to life and filling the room with happiness.
Though this is in black and white I can't help but imagine it in colour. It makes me happy to look at it and come up with different colour schemes to fill it with.
A lovely piece of artwork. I expect to see great things of you, my-friend-whom-I-do-not-know-but-still-admire.
The Artist thought this was FAIR
45 out of 47 deviants thought this was fair.