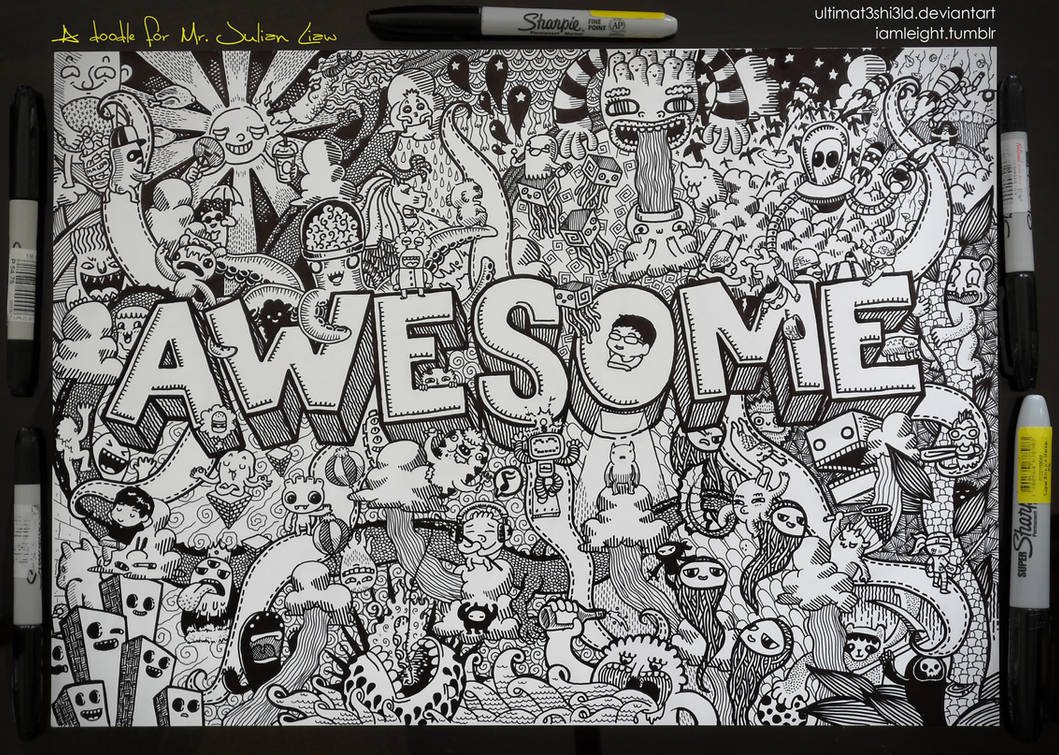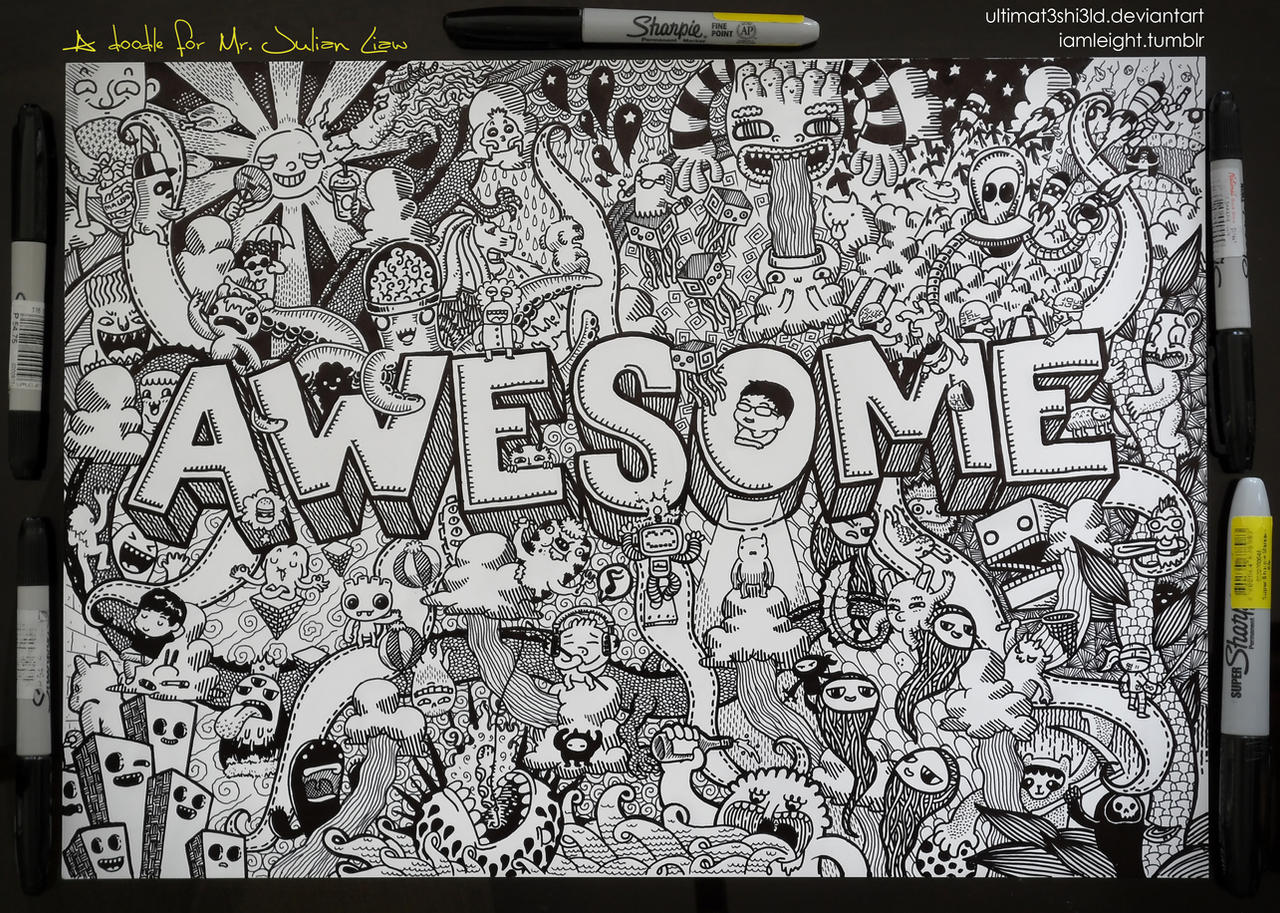 Watch
Here's a commissioned work for
Mr. Julian Liaw
from
Singapore
,, he has the original A3 size sharpie finished doodle in glossy paper,. I made it but somehow, i feel a bit jealous,

))
The word AWESOME is a request so there you go.

Time spent:
roughly 2 weeks,

i was busy so i had to give a maximum of 2hrs per day.

Class come come now, please gather around. What you are about to witness is simply a fantastic time in a not so common world. Clearly we find ourselves comfortable in chaos. I can only imagine how a new comer to the ever so intense doodle world on Mr. Ultimat3shi3ld must feel when stumbling upon such a piece. So, for all those newbie's in attendance, please relax and enjoy the symphonic madness. Notice each character has a life to itself yet keeps beat with all those around. The forest of finite detail may frighten some of you but I can assure you Mr. ultimat3shi3ld will hold your hand and your attention until the end. Well done!
The Artist thought this was FAIR
114 out of 117 deviants thought this was fair.
This is as the doodle says, awesome. The fact that each part of the paper is completely filled with randomness is outstanding. I keep finding all these other things when I look harder and it's amazing how the artist is able to do that. I don't think I've seen many like this on DeviantArt, it's so original! The way you draw also is amazing; the detail on every single character, it seems like they have a personality of they're own. I love it, I'm struggling to put it into words actually. But I can this on little notebooks, bags etc. in stores. I think that in the future I might have to commission from you

The Artist thought this was FAIR
50 out of 50 deviants thought this was fair.