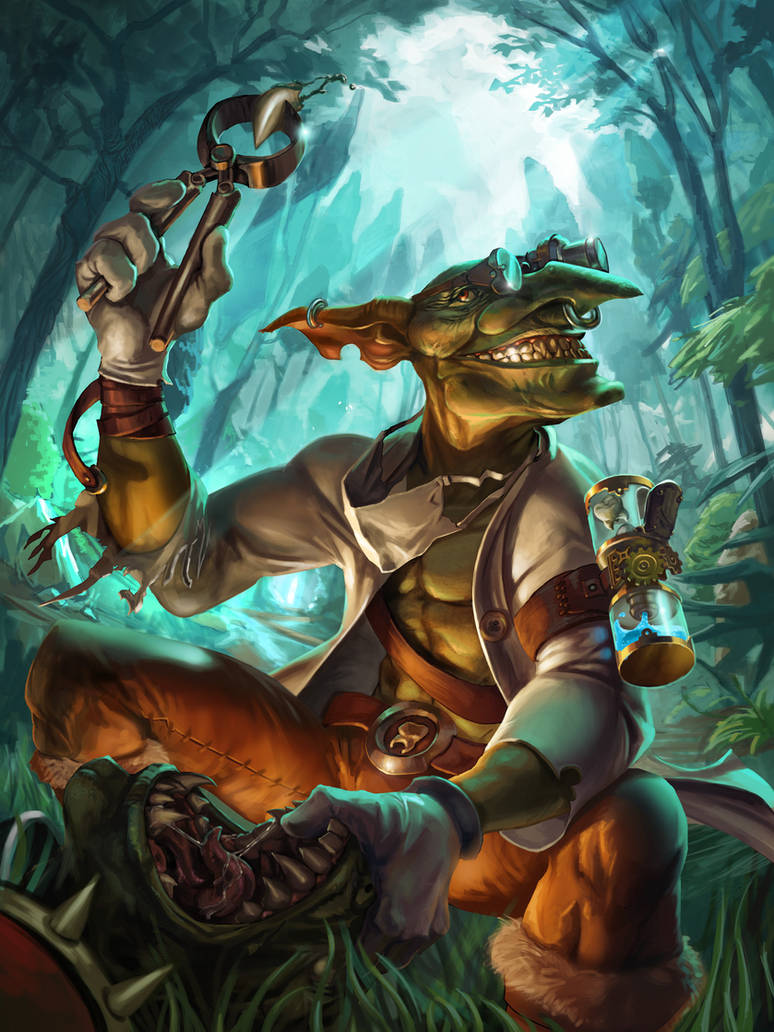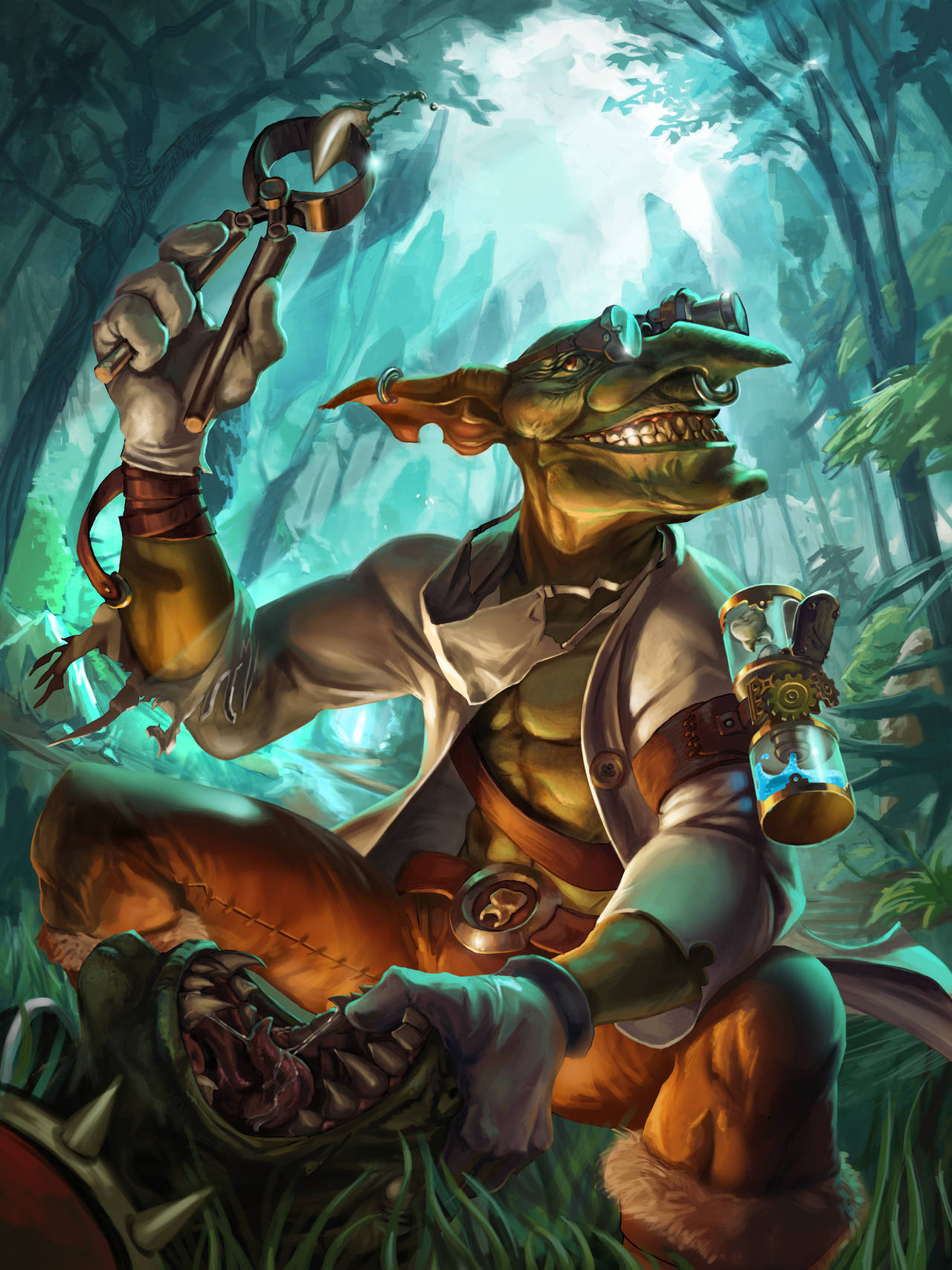 Watch
My entry for the Goblins vs. Gnomes Contest. I play this game so much, I felt obligated to participate.
[Neutral Card](3) 2/4 Battlecry: Give a target minion -1/+1.
Edit: Has only three fingers now. Carnivorous tooth. Tooth actually missing.
Edit 2: T-Raposo pointed out, that there was no obvious invention. I changed the syringes for a
tooth-to-dust-maker
. I hope this gives me
stealth
against disqualification.
Flavor text:
On Summon: "Let's see those pearly whites!"
On Attack: "Open wide!"
On Death: goblin noises.</i>