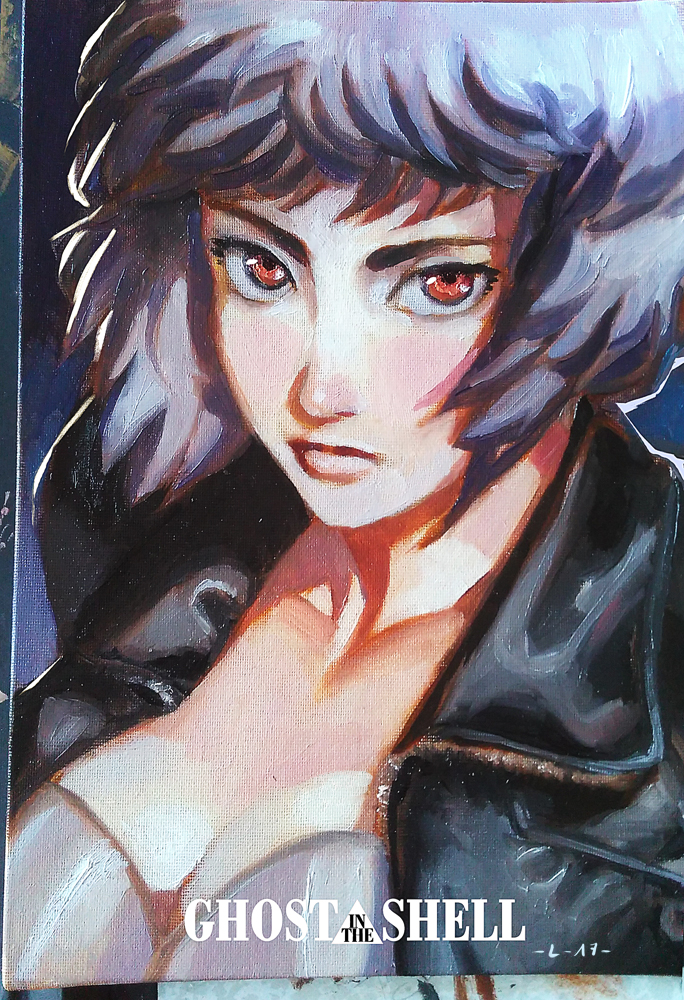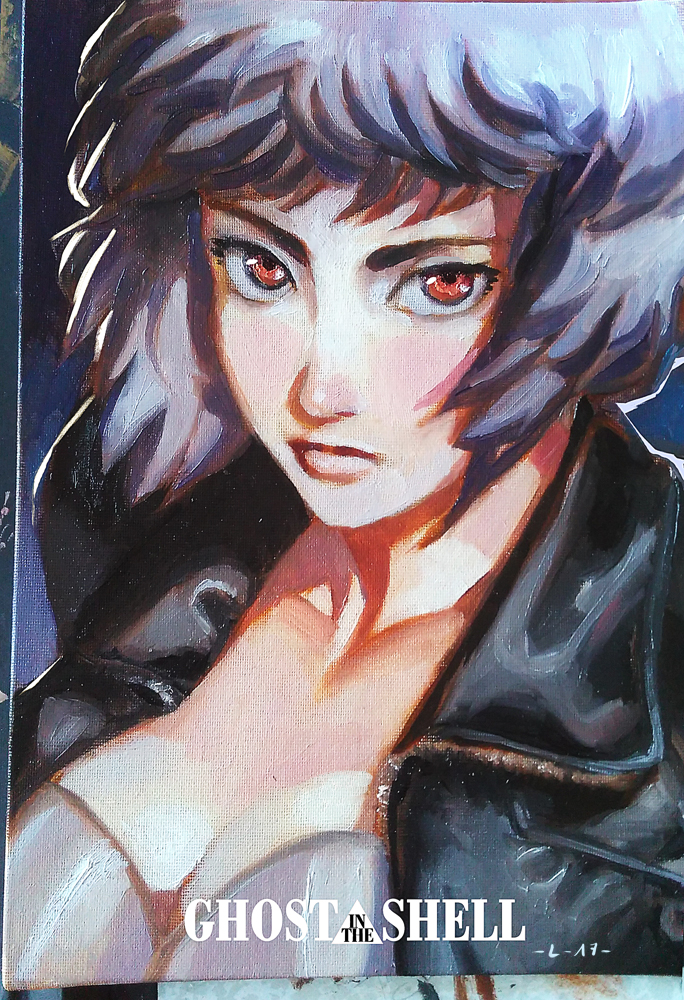 Watch
Hello people , long time no see
I've been really busy lately with work and personal stuff , but lately i find time to learn a bit about oil painting technics
Here is an attempt at painting the Major using oil only ( just edited the title with photoshop )
you can also find more of my art at
www.facebook.com/artoflehuss/
cyu there


Reply

Beautiful work! I love that you painted it traditionally

I've seen the movie and I actually thought it was pretty good, although I've never seen the anime. From what I've heard, what's the most different are the main plot-points. I thought it was pretty emotional and worth watching...but I can understand where you're coming from that you might not want to watch it. I'm def not watching the Death Note movie coming out

Reply

yea absolutely , its the reason why im not gonna watch the live action gits on theater , the issues have less amplitude and less philosophical scope , it seems to be a very basic eye candy action movie with a character who just have to find her memory back to know if she is human ..
Reply

I'm kinda curious about the live-action film.
Reply

I think Im not gonna watch it in cinema , I love the anime way too much , I might get too frustrated with the live action actually

Reply

awesome work! im so happy theyre making a new gits movie, it brings out all this art

Reply

wel i still haven't seen the scarlet johanson version ,im not sure I'd like it

Reply

from the trailer it actually looks pretty good, but yeah it could turn out like pretty much every other live action version of an anime or video game.
Reply

i thought the movie worked well, because they didn't tell the story from the manga; it's the major's origin story. no spoilers, but it gets more satisfying as it goes.
Reply

oooh an origin story, that kind of explains why its different than the original movie. i assumed theyd remake it. i havent seen it yet but from the trailer it seemed like she was rebelling against section 9 or the people who made her body.
Reply

you know the anime is kinda crap, right? at least the movie? they took over 400 pages of awesome, information and effect filled manga and crammed it into 84 minutes of movie.

i'm not normally a manga purist; in fact, i typically don't like to read it at all. but GitS is worth it. masamune shirow is a freaking human treasure.
Reply

damn really? well i love the anime so i guess ill skip the manga so i dont spoil my experience of it :/
Reply