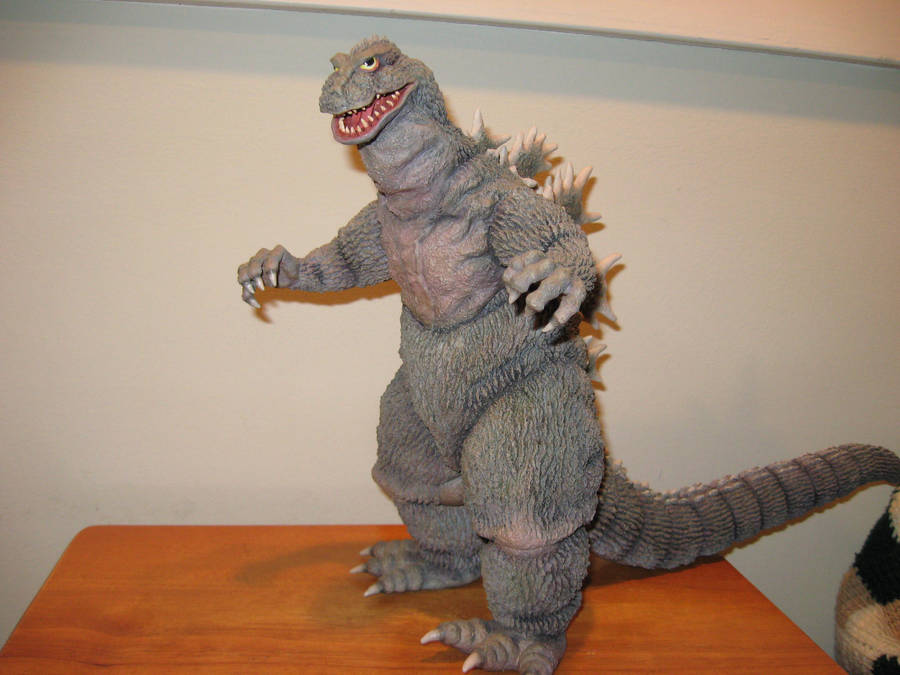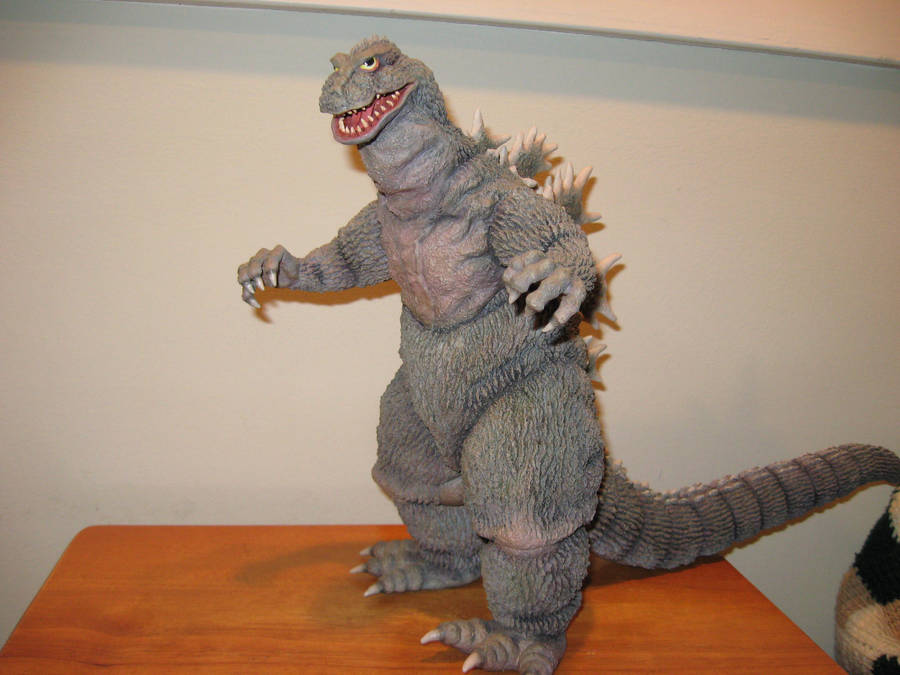 Watch
Here is a full body shot of Monster Maker 28's 30 cm Godzilla 62 model. Most people paint Godzilla gray with lighter gray drybrushing on the skin texture. This flash pic helps show the many colors involved better, I used pinks, greens, purples, etc, but depending on the lighting, the eye interprets it as basically gray. Yet I think painting this way adds more depth and character to the piece.

Awesome. Love the way you paint the model. It is hard to paint models without it looking really bad but you make it look amazing. And the 1962 Godzilla is my favorite.
Reply

Yes, this has a lot of transparent layers. I never used "gray" on this at all. Pinks, purples, greens yellows, blues, but the eye interprets it as neutral gray..
Reply

Godzilla Showa it's very funny!
Reply

It was a great suit. Was it the best of the Showa era? I think it was either 62 or 64. That model is magnificent.
Reply

Godzilla 62 was a great suit, one of my favorites of the older suits for sure.
Reply