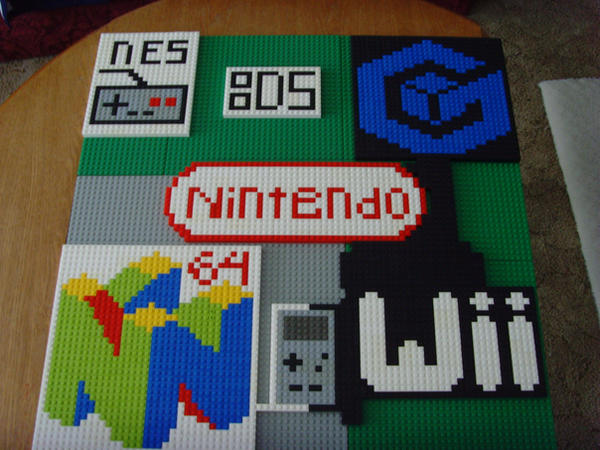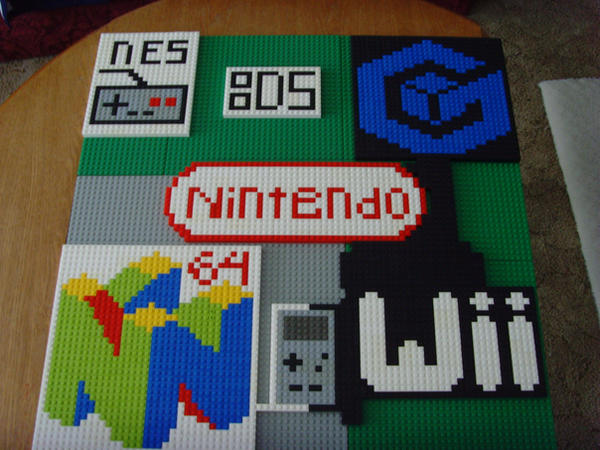 Watch
this was almost completed lego brick mosic i ran out of black bricks to finish it off. the nintendo logo in the middle with n64, gameboy, wii, gamecube, nintendo ds, and nes. it was about it was about 25x25 inches when it was done.

lego copyright lego.
anything nintendo related is copyright nintendo.