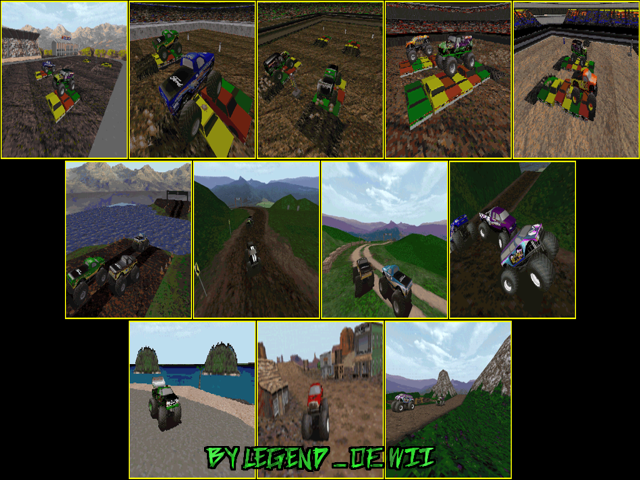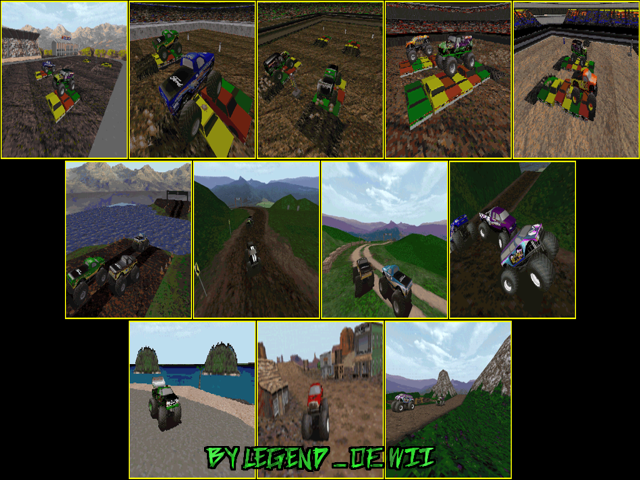 Watch
You can't comment here.
Go comment at this journal instead over there.
-----> My Addons <-----
Game: Monster Truck Madness 2
Addon Type: Track
Track Type: Pack / Various
- - - Addon Description - - -
Here's more nostalgia for you!
Remember those awesome days when you would drive in Mud Pies in MTM1? Oh how fun it was to crush those cars anytime when not in a drag race!
Or how 'bout the countless times you got lost in a rally track such as Arizona, Highlands Rally, or Yucatan Adventure when finding the long way home?
Or even the special memories you had during different drag races?
Well now I have all the MTM1 Circuit and Rally tracks that did not return INCLUDING DRAGS to be in MTM2!
I upgraded the textures, some models, and other things here and there.
And yes, I know there is no real Drags in MTM2 since that type never came back for whatever dumb reason and we got the cool Rumble type instead... I recommend doing 1 lap races to make them real drags, and yes they do race on the J-styled drags, I figured out how to get course segments to work there all thanks to looking at someone's track on MTMG when I needed a quick answer by looking in that track.
I did my absolute best on any track that had water, so they might look a little "weird" to you.
Oh well, that's just how it goes in trial and error.
ENJOY! HAPPY TRUCKING!
This addon (C)

The owner of this deviation has disabled comments.