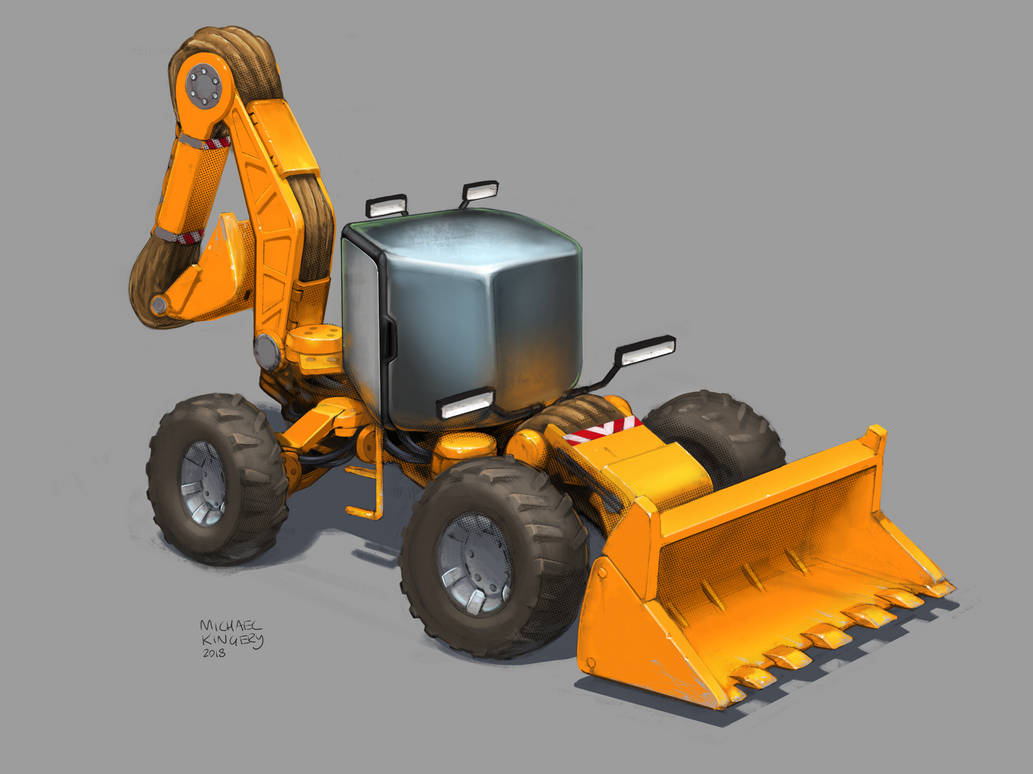 the yellow is a bit radioactive now that i look at it... oh well!

Same comment as the guy before me about the handrail. But otherwise this is a super awesome-looking concept. I really like the muscle cables which replaced the hydraulics. those look really fine.
Reply

Its not supposed to be yellow anyway, most construction equipment is orange so it looks spot on. About my only complaint is theres no hand rails to grab onto while stepping up to open the door. I already fell off a normal backhoe one day while the steps were slippery, I dont think I would fare too well on this. 8)
Reply

oh man, i considered putting a bar in but never did! thanks so much for the input and context!
Reply