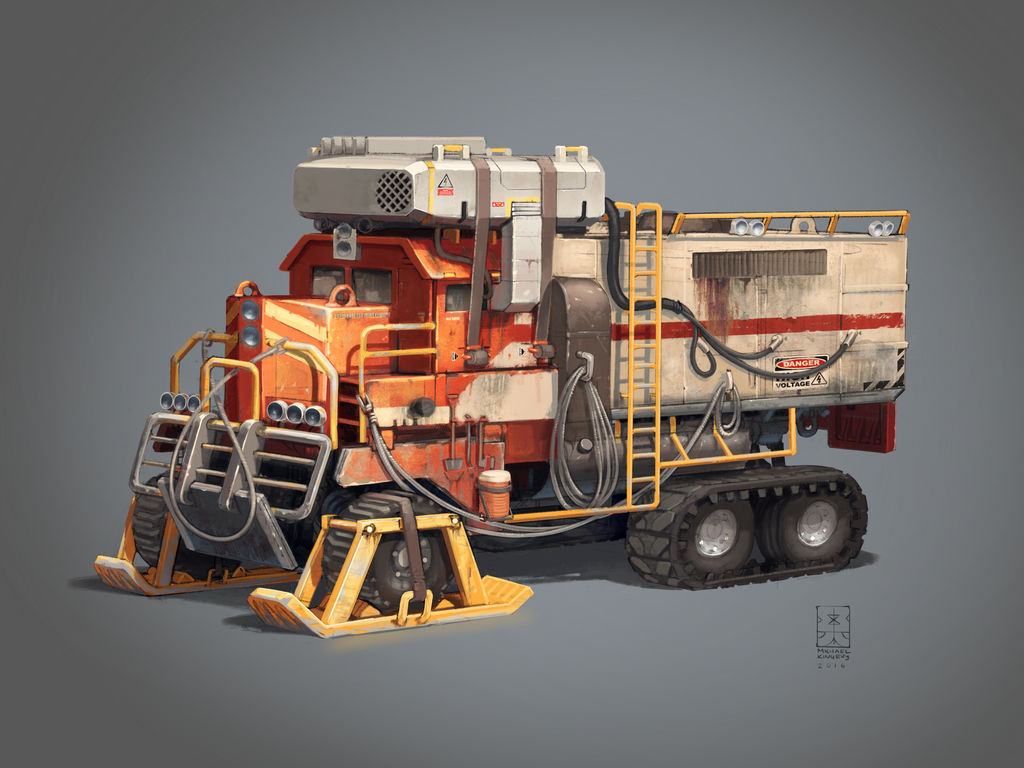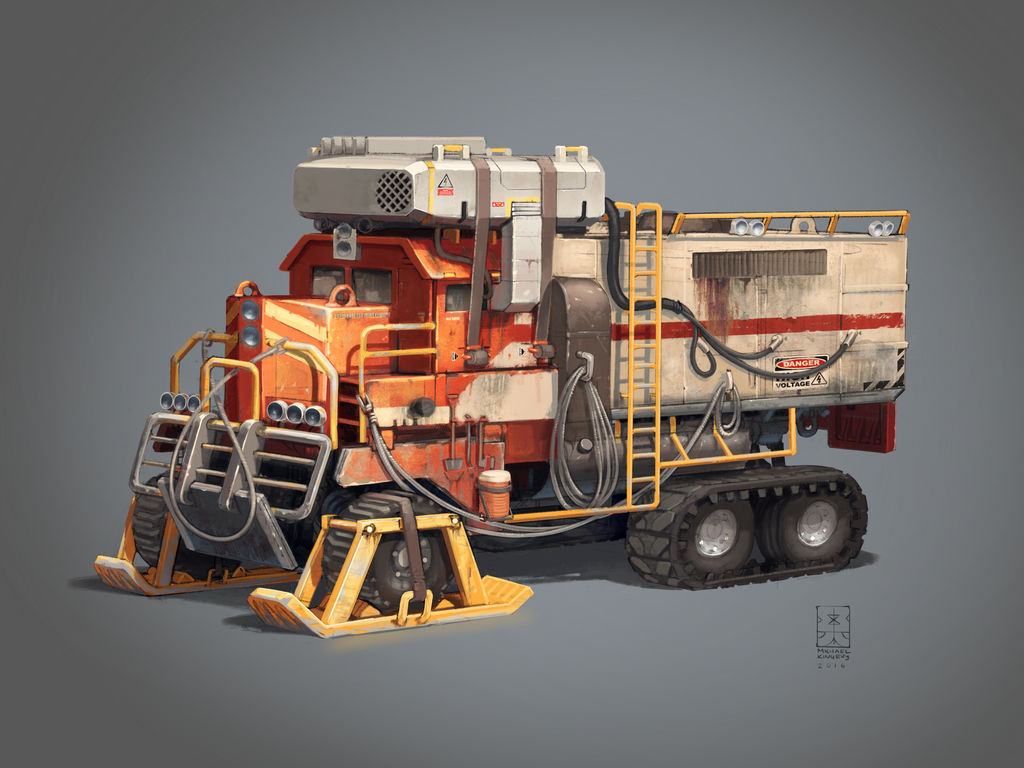 Watch
Not as fun or charming as the proceeding "Hermit Crab" but a little more intentionally designed - and I had to get it out of my system none the less.
Basically, a diesel-electric locomotive retrofit to get into the frontier of the reclaimed zones where it could then provide electricity as needed. This model has since been retrofit for winter use.
Mostly done but will be updating over the next few days with the time-lapse and minor updates.
Timelapse Video:
www.youtube.com/watch?v=0aTaj5…

Something about needing your electricity to come on wheels really appeals in a Mad Max kind of way.
Reply

I am in love with this tbh =3
Reply

Reply

oh man, i didn't see this- but fury road has been a huge inspiration to me for this short series.
Reply

Really Nice

Reply

Very well thought out, you know I never once thought about the prospect of converting a Diesel Loco into a generator or even into a land vehicle, sigh, my creativity just isn't what it used to be. still I like your thinking, and the forethought you put into it really shows, if I may say so.
Reply

Don't beat yourself up - what I've discovered is best for these personal projects is to come up with a theme or a constraint and apply it to as many things as you can. One for instance is converting vehicles for road use. Another is "what if all water is lava"

Have fun!
Reply

Reply