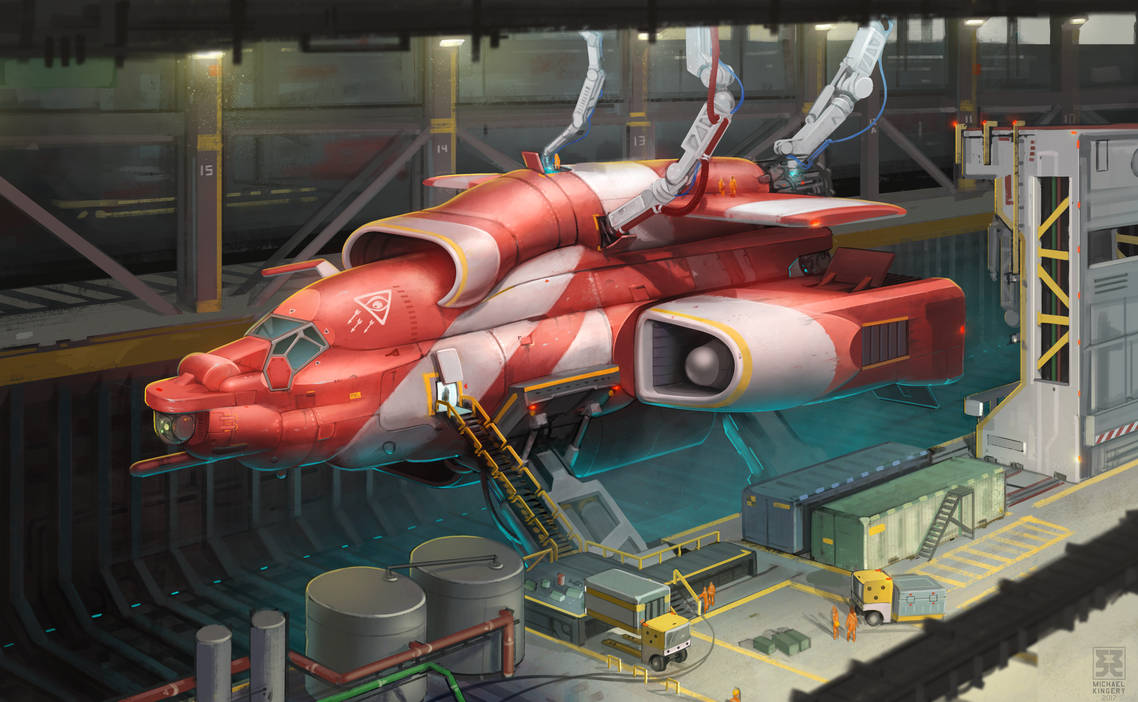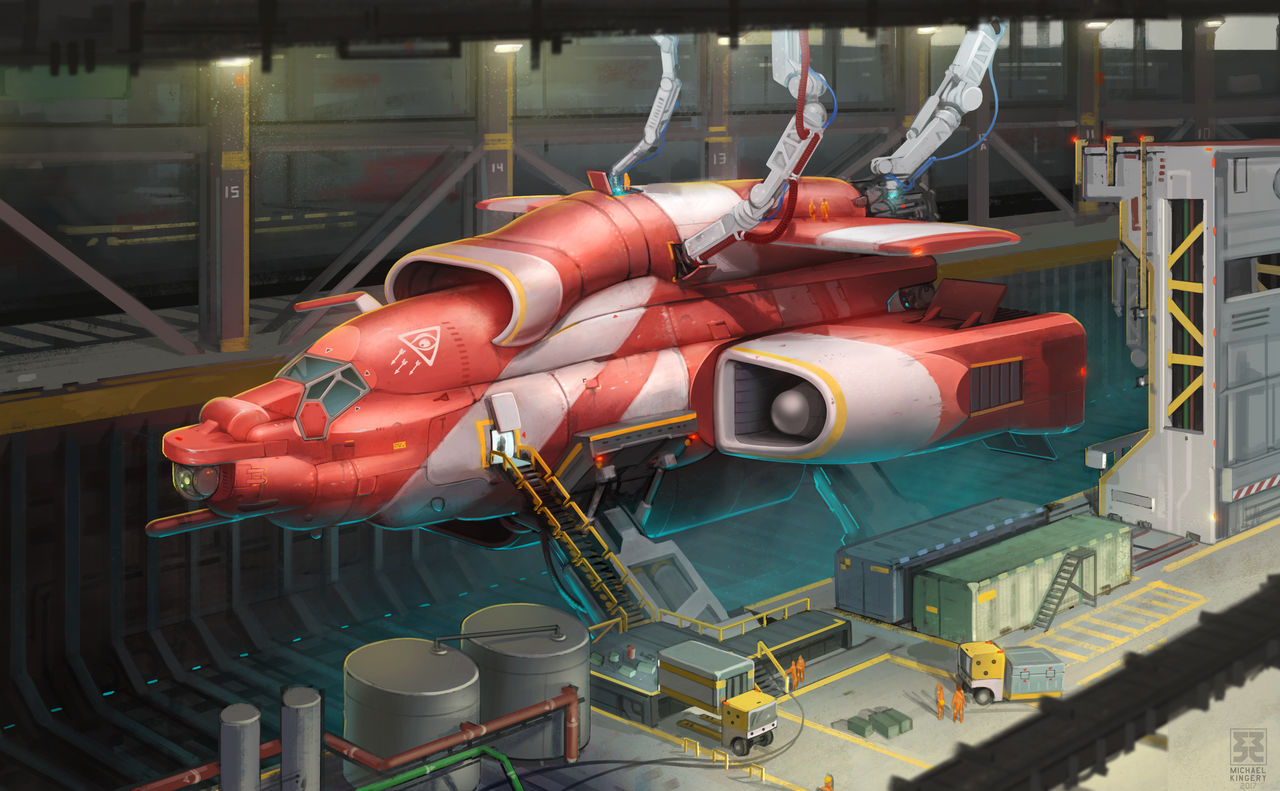 It's not often that I release all my self-imposed 'logic locks' and just make a generic, dubiously purposed giant red space plane of some kind.


Really enjoyed bashing out 80% of this on my iPad Pro in Procreate before doing the last 20 in photoshop.

kinda reminds me of the futurama spaceship room/area
Reply

Reminds me of the FTL ship menu from the start of the game somehow.
Reply

Don't know why, but my favorite part are the little automated forklifts running around the loading area. They're so adorable. The service/refueling arms on the top are also pretty cool.
As for that dubious purpose... I'm gonna go for low-altitude VTOL transport. For hopping between the martian mining colonies, delivering food and supplies or some such.
It's adorable anyway though.
Reply

it was harder than it should be to find the right balance between spending too much time on the environment and not enough - i too loved the little drone forklifts and am already sketching out how their wheels work in a new page ;_;

so glad you noticed them!
Reply

Looks like a ship from lilo and stitch
Reply

you're not the only one to say that!
Reply

You Just Killed Me Via Nostalgia.
Reply

Reply

It's Ok. I Never Needed It. Or Life. Plus I Have No Soul And Never Had One.
Reply

I believe everyone has a soul. Not one of us are the same and each person and their soul is like a one of a kind gemstone that there will never be another like it. True, sometimes it becomes covered in rock and dirt and is scratched and cracked but even a bear up gen has it's worth
Reply